SkyLords
SkyLords is a browser-based RPG that includes strategy, space and diplomacy. Keep an eye on your planets where you can see total defense, energy, defensive shield, troops etc. Ships are necessary if you want to move around in the wide space. Diplomacy section allows you to join a clan which requires clan's password. You could also send a message to the clan's leader. Take a closer look at different missions, read through their description and complete them.





(8 votes, average: 4.25 out of 5)
Rate it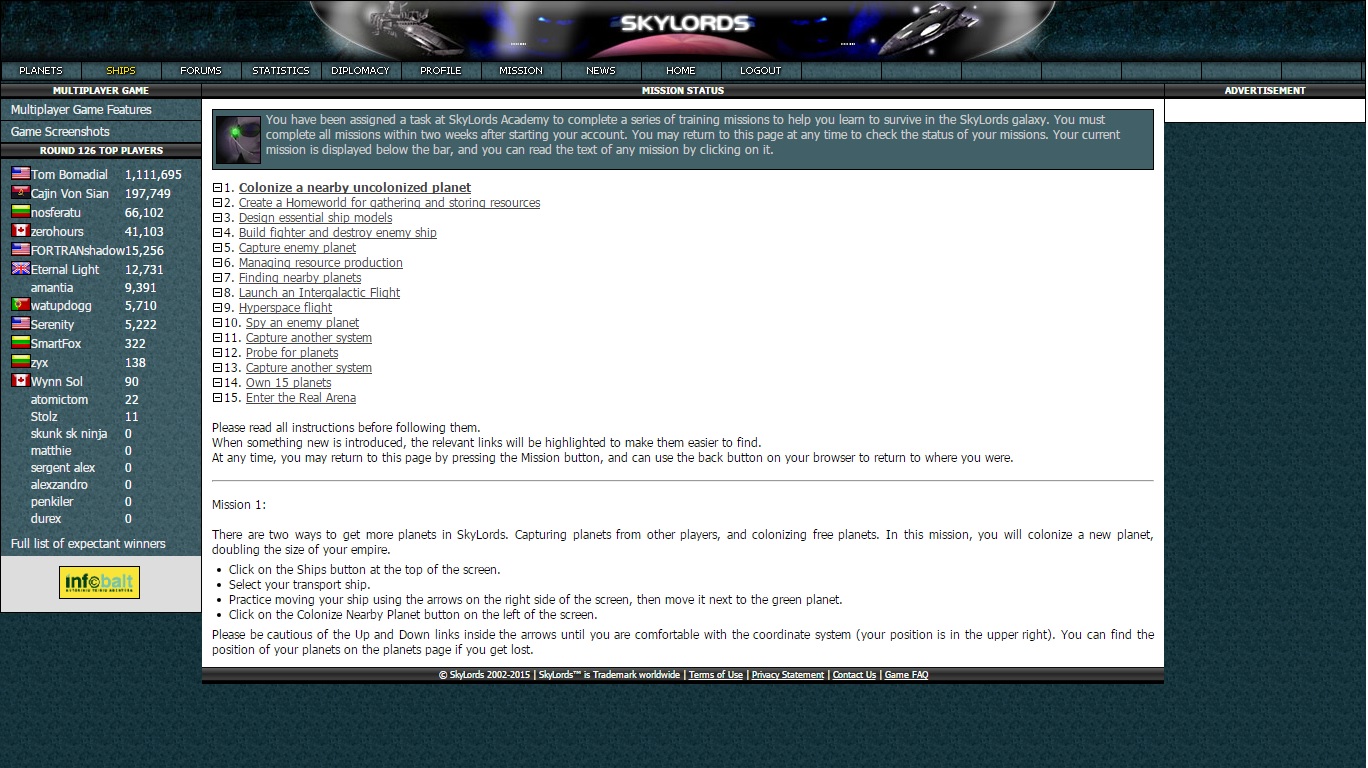 3

comments on

"SkyLords"
Wienisius
July 06, 2017 at 08:05 pm
This is game for Old army! is very nice and very funny if you play with your friends! The game is so easly to play and nothink can stop you where, this is real strategy game!!
Zerohours
September 16, 2015 at 01:02 am
Skylords is the most enjoyable game I have played. Well established player base, may be small but incredibly friendly and fun to play with.
I highly recommend it. Join the game and PM someone on the score board with any questions.
Cajin Von Sian
September 12, 2015 at 08:01 pm
I like Skylords because I can play it anywhere I go, but I love it because it's not chock full of idiots. Most of the current players are older mature players that have been around for a decade. The player base hasn't really recovered since there was a computer crash a number of years ago when the main programmer was away, but it is stable and has a lot of potential. There are a lot of players that are willing to help new players so the beginning of the game doesn't have to be as slow as it might otherwise be, you just have to talk to people and be patient.