SotoWars (OFFLINE)
SotoWars is a free text-based browser game that takes you to the science fiction universe. You can explore the galaxy and you can see what planets are free to colonise. When you have found a free planet, you can start a ground exploration. As a new player you should know that there are many different actions to manage your planet. You can name your planet, upload an image, but you can also abandon your planet, in case that it is a colony.





(11 votes, average: 2.09 out of 5)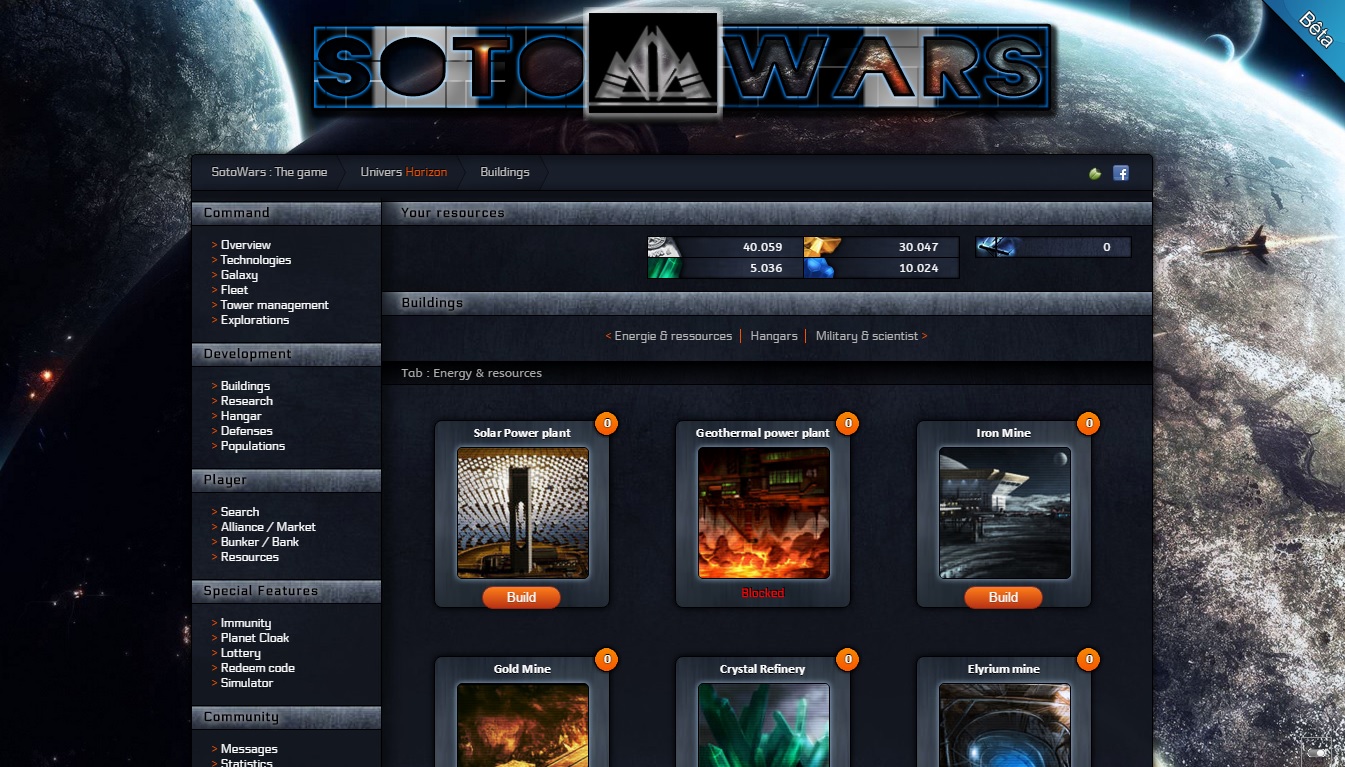 4

comments on

"SotoWars"
Randall
November 22, 2015 at 05:33 pm
Now that the game is broken and seems to have been taken down, I need something else to play when drunk.
Belegohtar
November 20, 2015 at 05:44 am
sounds like trade wars to me..
Lorne(Again)
November 13, 2015 at 02:53 pm
Update: It is broken and the devs have upset the players with unannounced resets, new glitches and generally making the game unplayable.
Kronos
October 19, 2015 at 11:06 pm
This game has awesome potential and could be a great game HOWEVER - It is barely ready for alpha release, currently in beta. I have no idea who is running this circus but we (the users) have been promised an update to reported problems since the end of September. Now on the 19th of October we have been delivered nothing. Not even a projected estimate of when the update might happen. Not that it would mean much since the developers have already missed 2 commit dates. It plays well until you hit "The wall" then pretty much everything stops working. My advise is to try something else.
m1k
October 20, 2015 at 01:50 am
They bought the game source codes from "Antaris Legacy" game and they just don't know how to fix all the problems. It's basically the same game, just a shittier version of it.
Lorne
October 20, 2015 at 01:31 am
What Kronos said ^^^^^^^^^