Sryth
One main character. Turn-based fighting. Very old-school style. Increase your attributes and other stats to be stronger. Unique online browser RPG feature that you don't usually see is mounts. You can have a residence. Collect good items, choose skills and powers. Games like Sryth are the mothers of all fancy browser games that exist today. Classic online text based RPG.





(9 votes, average: 4.78 out of 5)
Rate it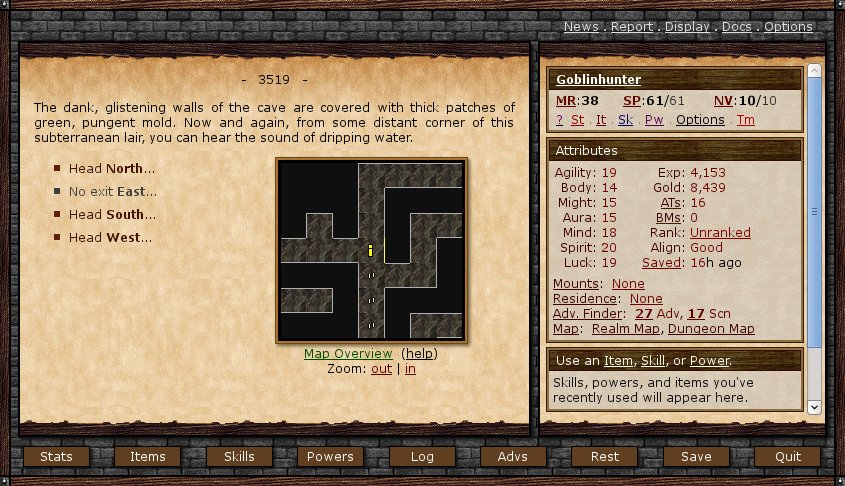 sryth-text-based-browser-game
1

comments on

"Sryth"
Thomas Steven Slater
March 21, 2020 at 08:46 pm
This game also has lets you get straight into heroism as soon as you finish the prologue adventure. You can be freeing lots of people from certain death and consumption within 10 minutes of rolling your character. That rate of playing new content continues for weeks of steady play.