StarGateWars
StarGateWars is a text-based browser roleplaying game. At the beginning, you will have to choose between four races. Each race has their own special abilities that will help you. You should choose your race wisely to get to the top. Good thing is that you can change your races if you don't like the previous one. Although, you should remember that it costs. Train, attack, defend and conquer the space.





(32 votes, average: 4.41 out of 5)
Rate it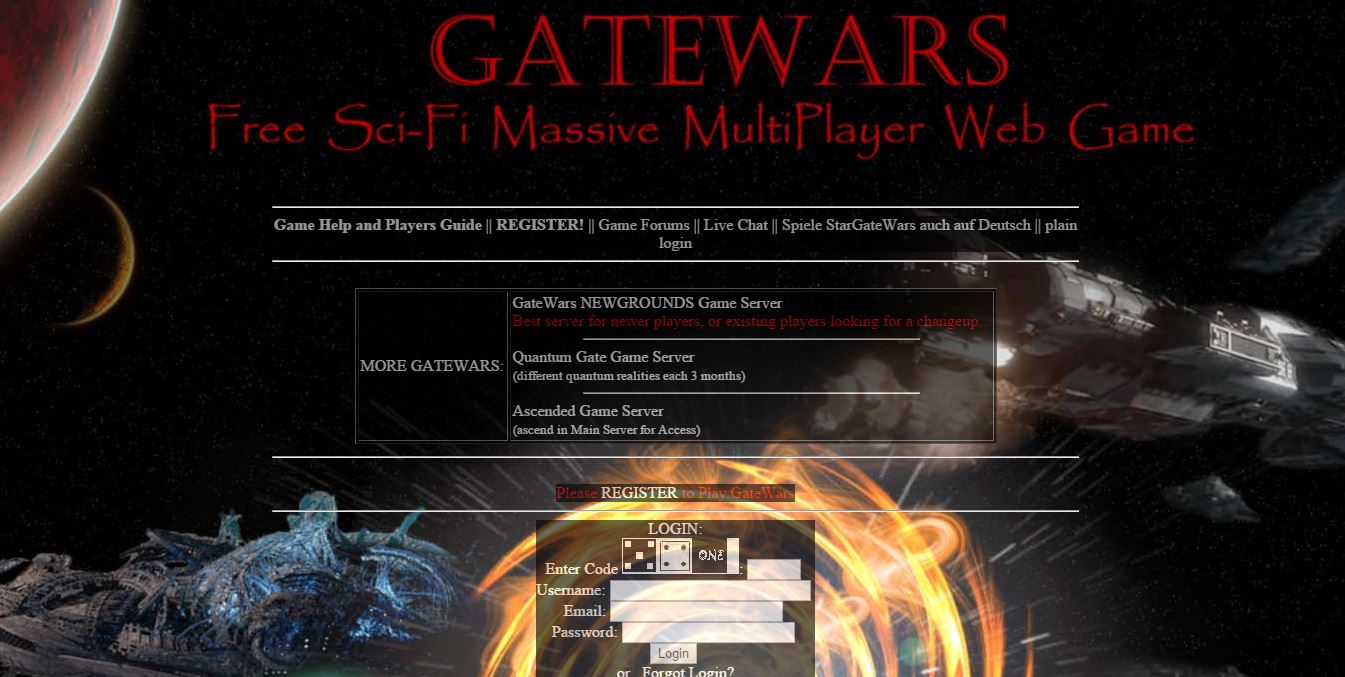 5

comments on

"StarGateWars"
Little Dragon
July 08, 2016 at 05:11 pm
Is it related to Stargate?
Shruiken
June 19, 2015 at 10:39 am
Very addictive been playing since 2007. Haven't seen anything better than this game.
Immortal Soul
June 19, 2015 at 10:39 am
Fun game, definitely recommend!
Odin
June 18, 2015 at 05:25 am
I have been playing since September 2006...that's how addictive this game can be lol.
john robertson
June 18, 2015 at 04:51 am
Highly addictive, but its not just about the game, its a little community, we all play to have fun.