Starpires (OFFLINE)
Starpires is a free strategy browser game that takes you to the sci-fi world. At first you should purchase certain planets that give you advantages. For instance, urban planets offer you place to live and supply planets give you advantages for producing units. Your next step would be building your own empire and afterwards you also must gain levels. An interesting feature of Starpires is attacking pirates, in addition you can gain points and credits with this action.





(0 votes, average: 0 out of 5)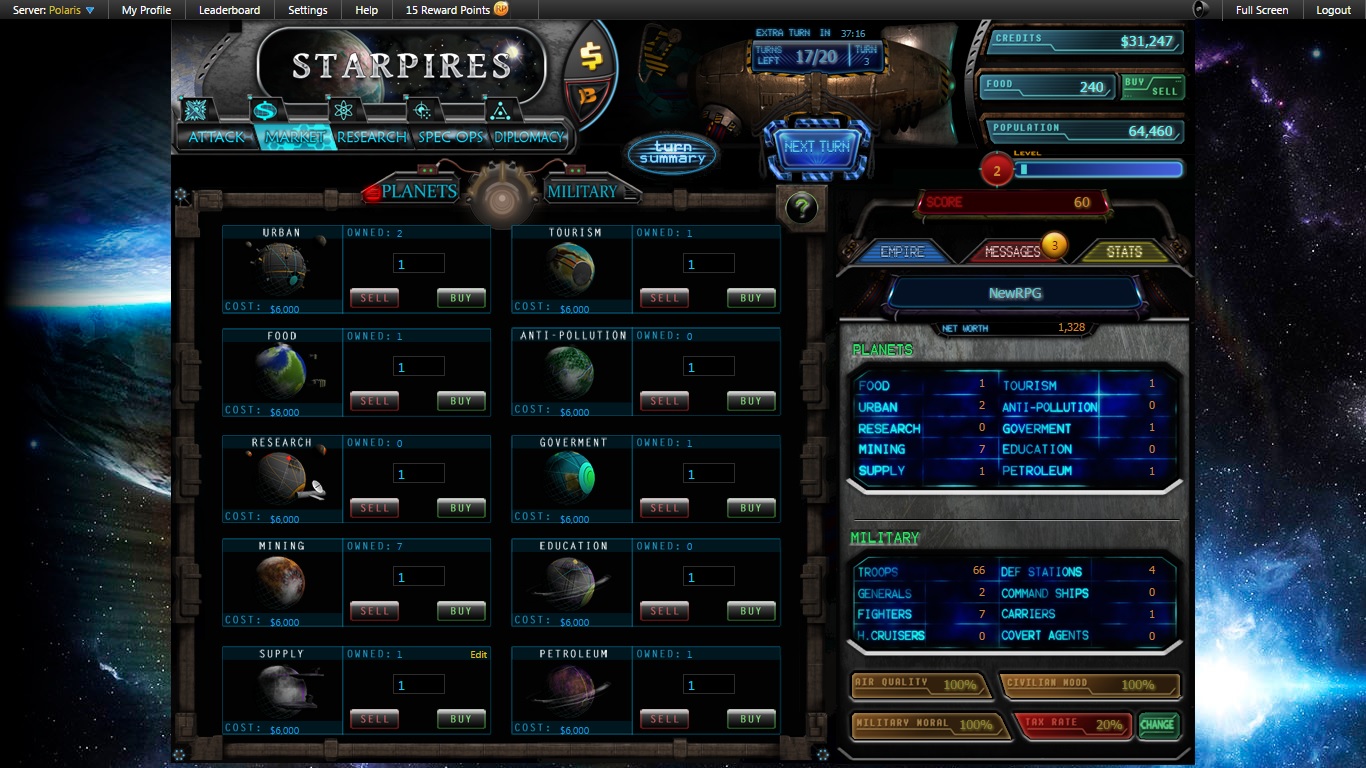 1

comments on

"Starpires"
Brian
July 20, 2023 at 12:56 am
Game is not in English. Looks like Persian or some middle east country. Screenshot is in English but that is not available.
mike
July 20, 2023 at 06:13 am
not even a game now bud when translated it goes to some football betting site rather then a game.