Starships
Starships is a free, browser-based text game where the player explores various systems filled with planets, asteroids, enemy ships, and other hazards. You're the owner of a starship and your main aims are to attack others, solve mysteries, and explore, while making your starship ever more powerful. The game can be a bit daunting at first, but a friendly tutorial will guide you until you have the hang of things. It is played on a grid, so there are eight directions available and you can move in any of those directions.





(27 votes, average: 4.48 out of 5)
Rate it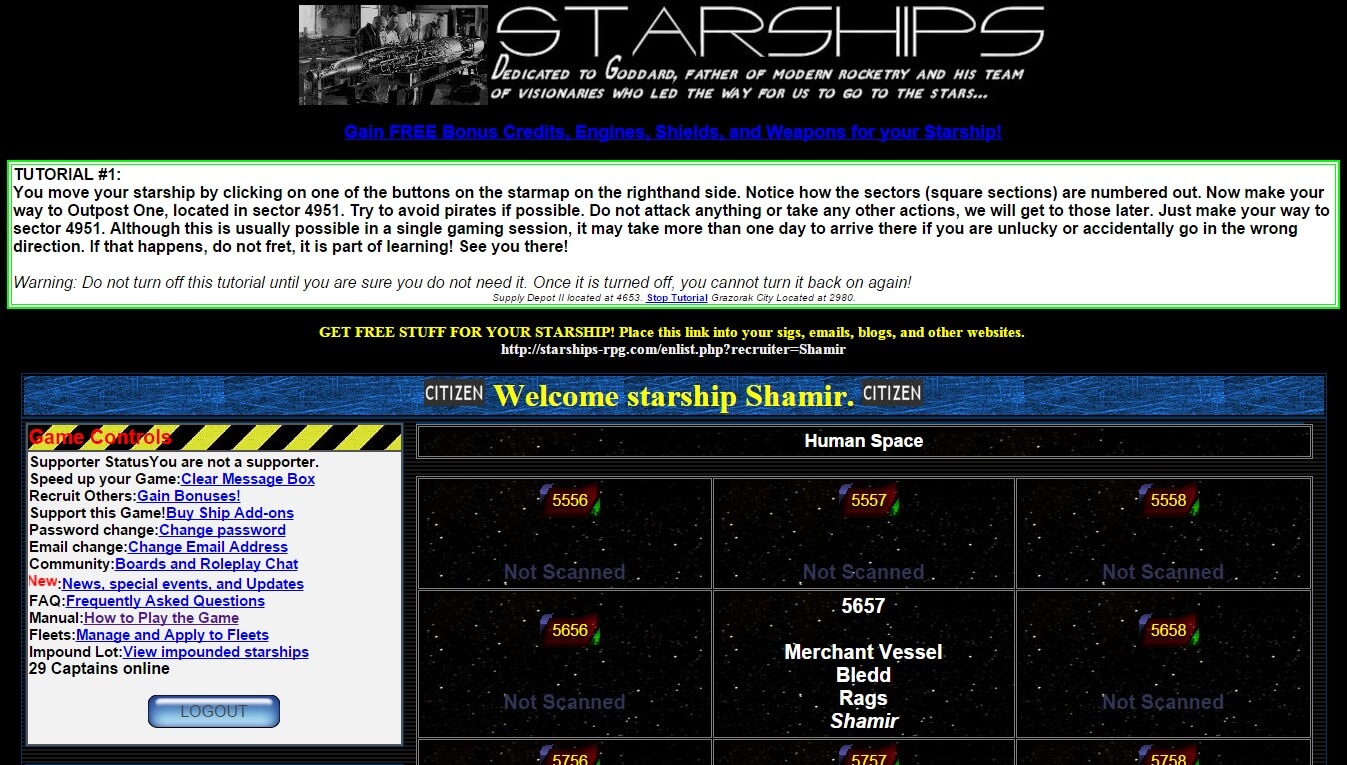 2

comments on

"Starships"
frankie totalis
March 20, 2016 at 10:27 pm
This game is super addictive. I play it all the time! Come join me in the 26 different star systems to explore!
Captain Khaaaaaaan
March 07, 2016 at 12:45 am
Starships is a pretty cool game. You can play it completely for free by waiting for the fuel to build back up, or as the article says, you can pay for fast fuel with real money if you like. I've been playing it from the beginning and it has grown a lot from the simple game it started out as back in 2002, and new things are added to it all the time. The game may seem a little daunting at first because there is so much that one can do, but after playing it a few times you'll be hooked. Great game.