Starwake
Starwake is a free multiplayer space game where it's up to you to choose your destiny. You can take control with your Spaceship and decide what to do. You can defend your Outpost or work up your career with energy and strength. You can also end up in jail when you have more than one account. In this game you can fight for your planet but will you do it? Try this unique game out and decide your destiny.





(10 votes, average: 2.7 out of 5)
Rate it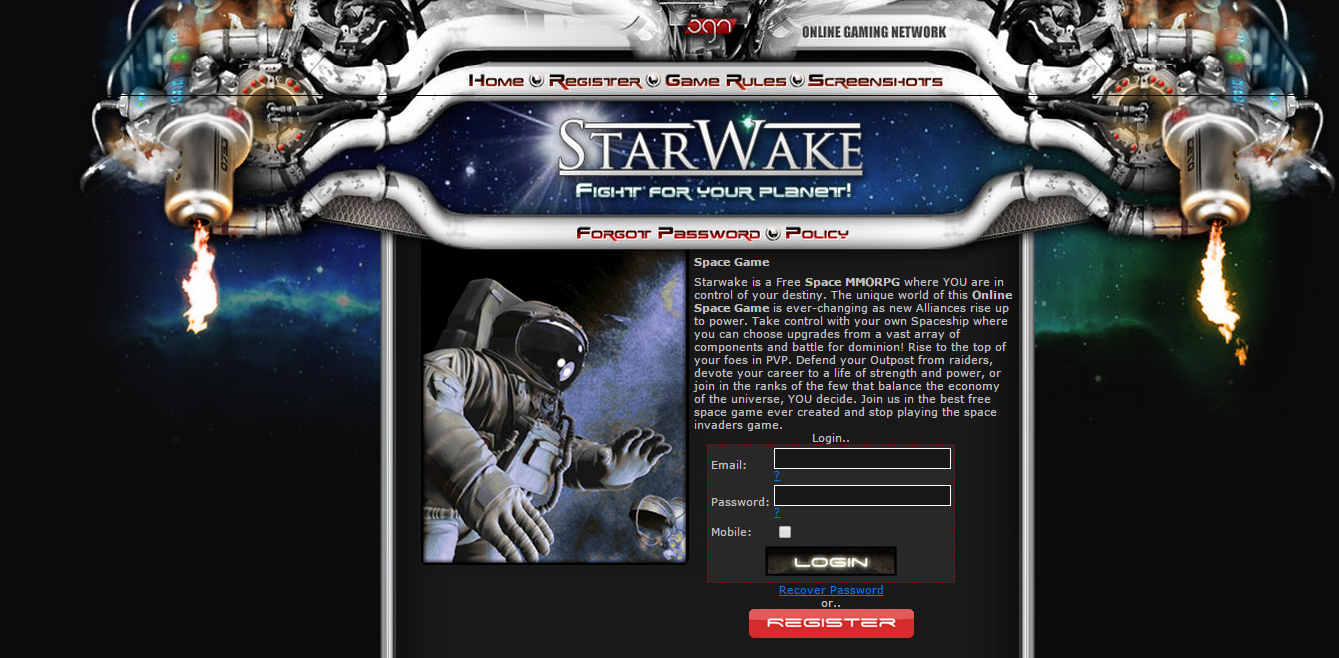 2

comments on

"Starwake"
Hanzilla
March 11, 2016 at 08:21 am
I am kinda addicted to this game.
Been playing it for more than 7 years.
The air is very friendly and good.
MindlessCorpse
March 10, 2016 at 07:45 pm
Starwake is a decent game to visit and play on a daily basis. The game play is based on decisions made by the player. The player can pick which race to play as, each race has different strengths. After choosing the race a player can gain strength, resource and health by deciding a path to follow. Alliances are formed and competitions or wars and battles are won or lost depending types of attacks and strengths.