Streets Of New York
Streets Of New York is a mafia browser game with lots of features. It's a role-playing game that allows you to enter the underworld and experience adventures. You can create an organised robbery, but there's also a possibility to commit automatic organised robbery. If you want to get involved in illegal action, you can buy/sell drugs. There's a big list of casino games, so you have a perfect chance for gambling. Kill your enemies by searching for right opponents.





(14 votes, average: 4 out of 5)
Rate it
Streets Of New York images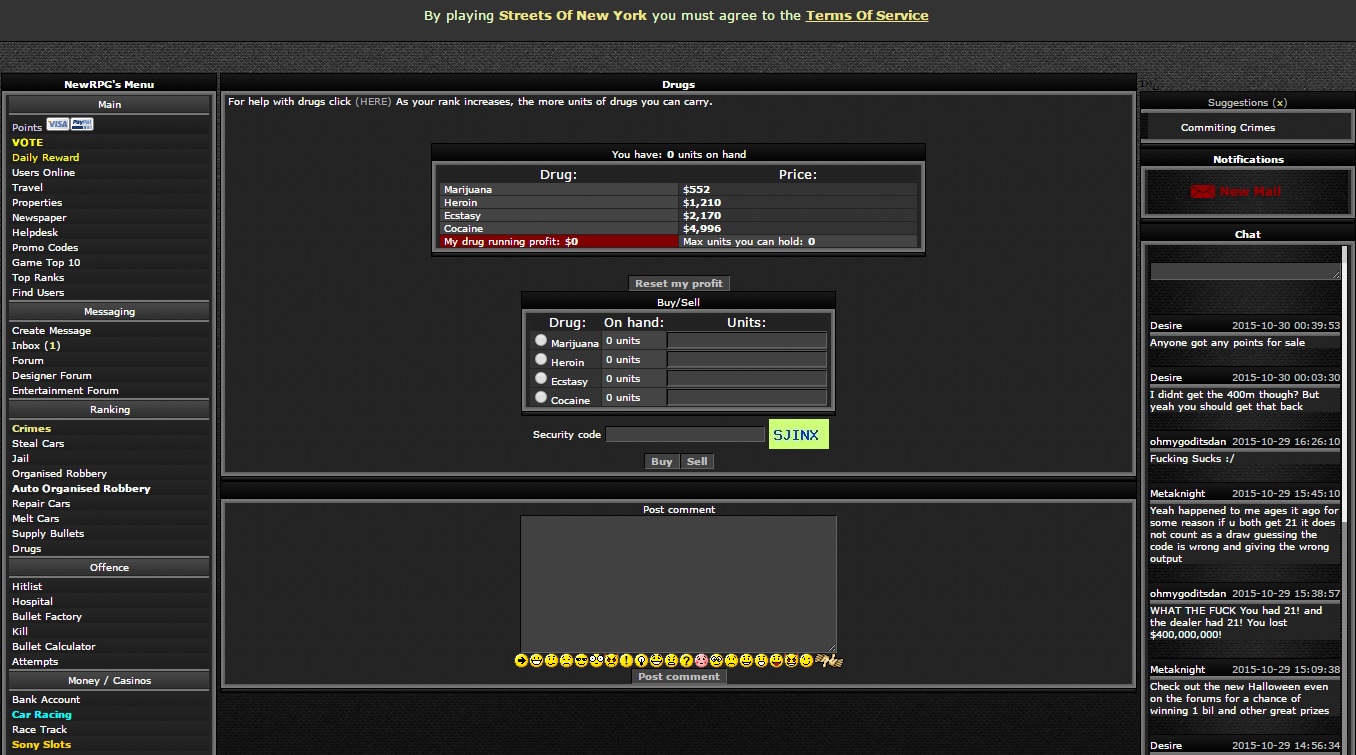 3

comments on

"Streets Of New York"
kyle
May 13, 2020 at 09:28 am
does this game exist anymore if so where or is there an alternative programme. I played this game back in my school days.
Alex Ormrod
January 24, 2016 at 06:47 pm
Codes copied from toughsociety.com
Not their own work
micky
April 04, 2016 at 12:02 pm
You have proof of this alex without proof its slander which is a criminal offence, So please think before accusing people of stuff if you have no proof.
Macca
March 14, 2018 at 06:18 am
Slander is a civil dispute, not a criminal offence! unless directed in a distressing, alarming or harassing way.
Nathan
November 02, 2015 at 09:15 pm
Brilliant friendly game with great codes.