Stumped
Stumped is a online cricket management game. Manage your own club. Watch the match live. Choose your team tactics. Coach your players the best way you can for better teamwork. Trade players on the transfer market. Set ground staff to work on the pitches, let them polish their skills to the maximum. Rank against others and take your team to the top.





(18 votes, average: 4.06 out of 5)
Rate it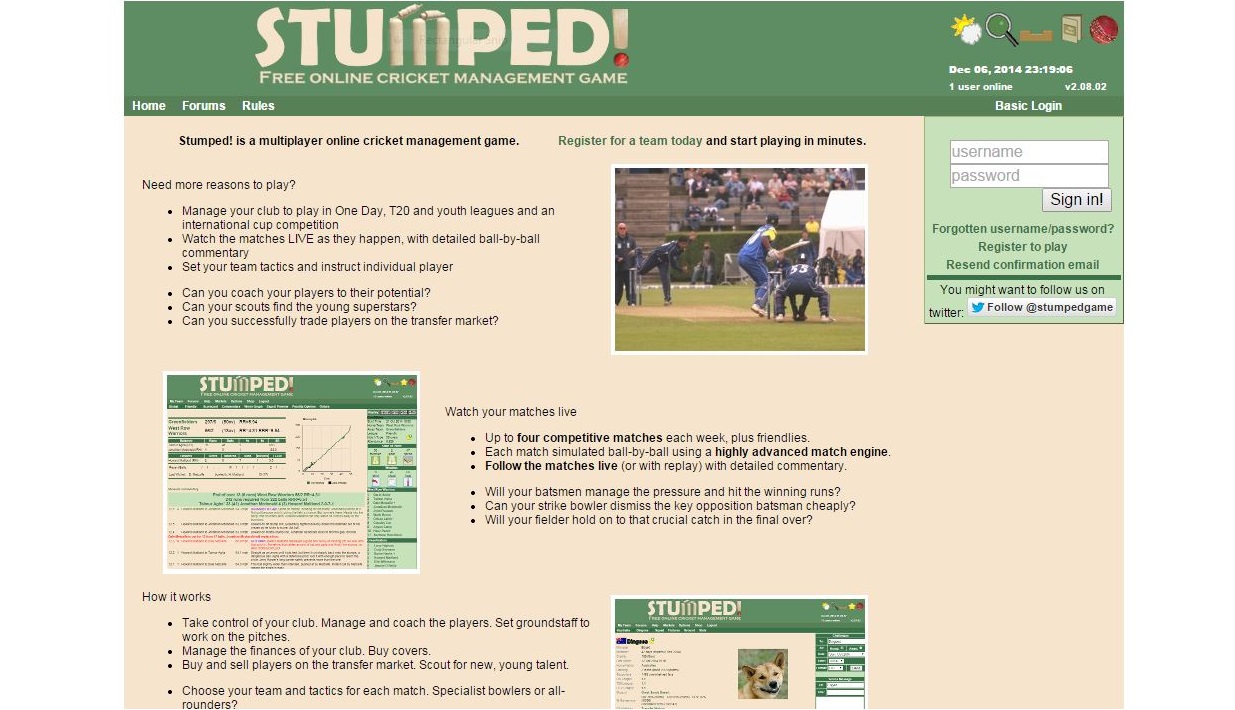 2

comments on

"Stumped"
Paul
May 13, 2020 at 02:28 pm
A great strategy game that has to be played rather than you reading a great spiel off me. Come try it out and join our expanding community.
dave
April 24, 2020 at 01:43 pm
Probably the best of the online game managers I have tried and the only one I am truly active on now. Players have a number of skills and traits and a good manager will need a plan to make the most of each player - it isn't just a case of pick the eleven players with the highest overall. For example, a player may have a relatively low overall bowling total but if they have very high variations and the death bowler trait then they can be fantastic bowling at the death. Similarly a batsman may have relatively low overalls but if they have very high attack and the finisher trait then they can win you matches with their hitting in the end of the innings. Stumped is a cracking game that deserves more users.