Supreme Racerz (OFFLINE)
Supreme Racerz is a free racing game where you can become a legend. Buy a license to be able to purchase a car. Get into a car, hit the streets and start racing. If you lose the race, you will also lose your money. You can try your luck with the speed camera to earn money and gain rep. Participate in a drift show, enter your cars in a car show, create tournaments, take part in fast getaways, create a race, fill your tank, leave a car at shop for tuning, create your own crew, gamble in casino and complete missions.





(2 votes, average: 3 out of 5)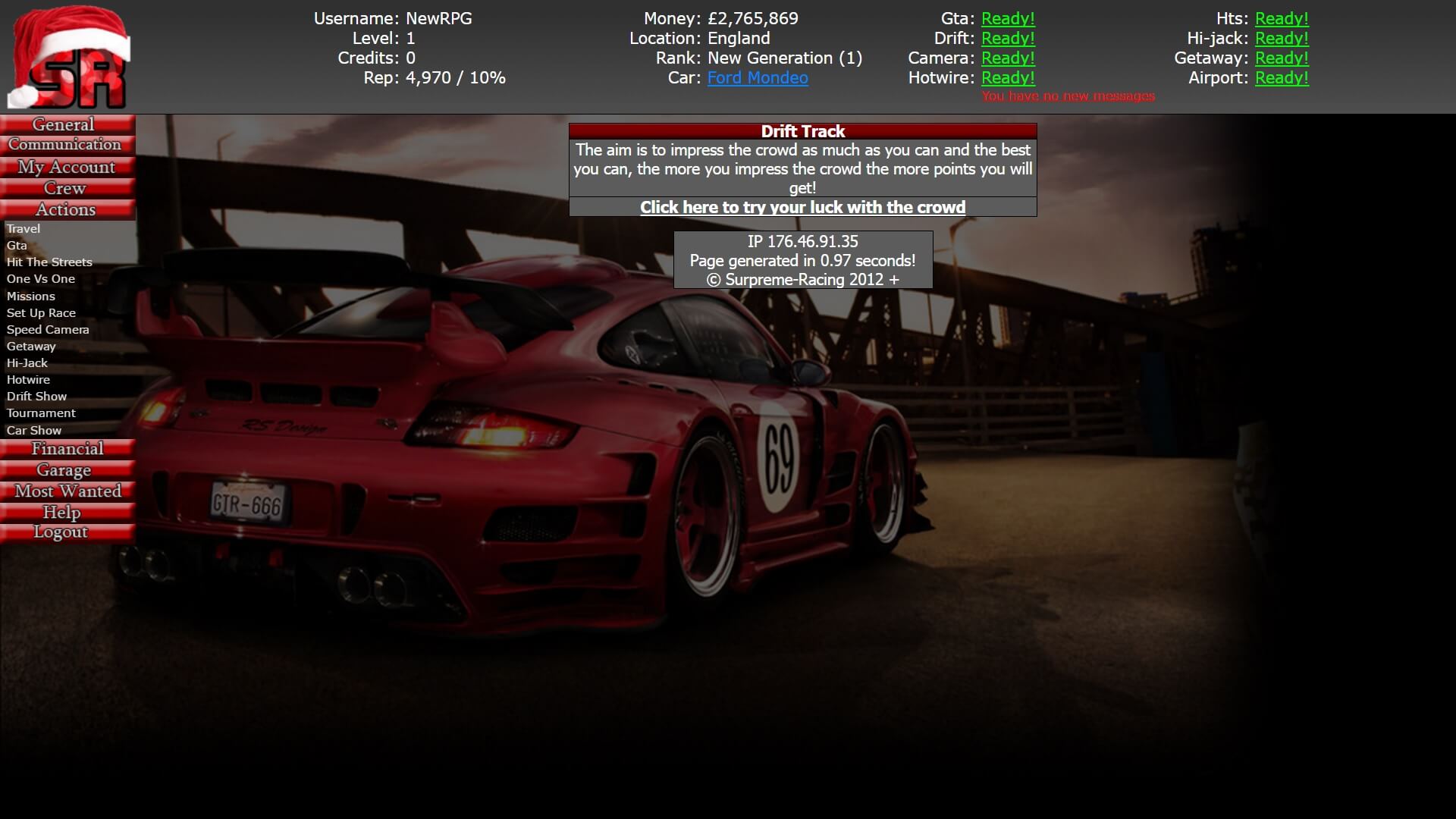 4

comments on

"Supreme Racerz"
Chris
January 30, 2017 at 03:14 pm
Does this still work?
dabers
May 05, 2017 at 04:45 am
WTF
ULIKE THIS GAME LOOKS SO NOOBY
Ash
May 06, 2017 at 12:47 pm
Same could be said about your grammar buddy!
Zace95
January 26, 2017 at 06:27 pm
i have played this game for a while as a friend introduced me and he his highly ranked in the game and i recently search this game again to see what i been missing out as they are constantly updating and when i was playing game was still being modified so it should be epic now
Phil
April 07, 2020 at 08:49 am
we are back supreme-racerz.co.uk
elite-streetracerz owner
March 14, 2017 at 11:55 am
Hello there supreme racerz has been re opened as a different game now:elite-streetracing.com
Supreme Owner
November 26, 2016 at 10:19 pm
thank you mick for you positive feedback
Mick
November 26, 2016 at 09:34 am
Brilliant upcoming game get on it and become a legend!