Tactical Conflict (OFFLINE)
Tactical Conflict is a classic text based RPG. Game is round-based and every round gives you a fresh start. Every round gives you turns, use them wisely. Three main goals are level, money and net worth. You may also create an army as well as join an existing one if you get invited. Get your hands on weapons, create an army and start battles to advance further.





(6 votes, average: 3.67 out of 5)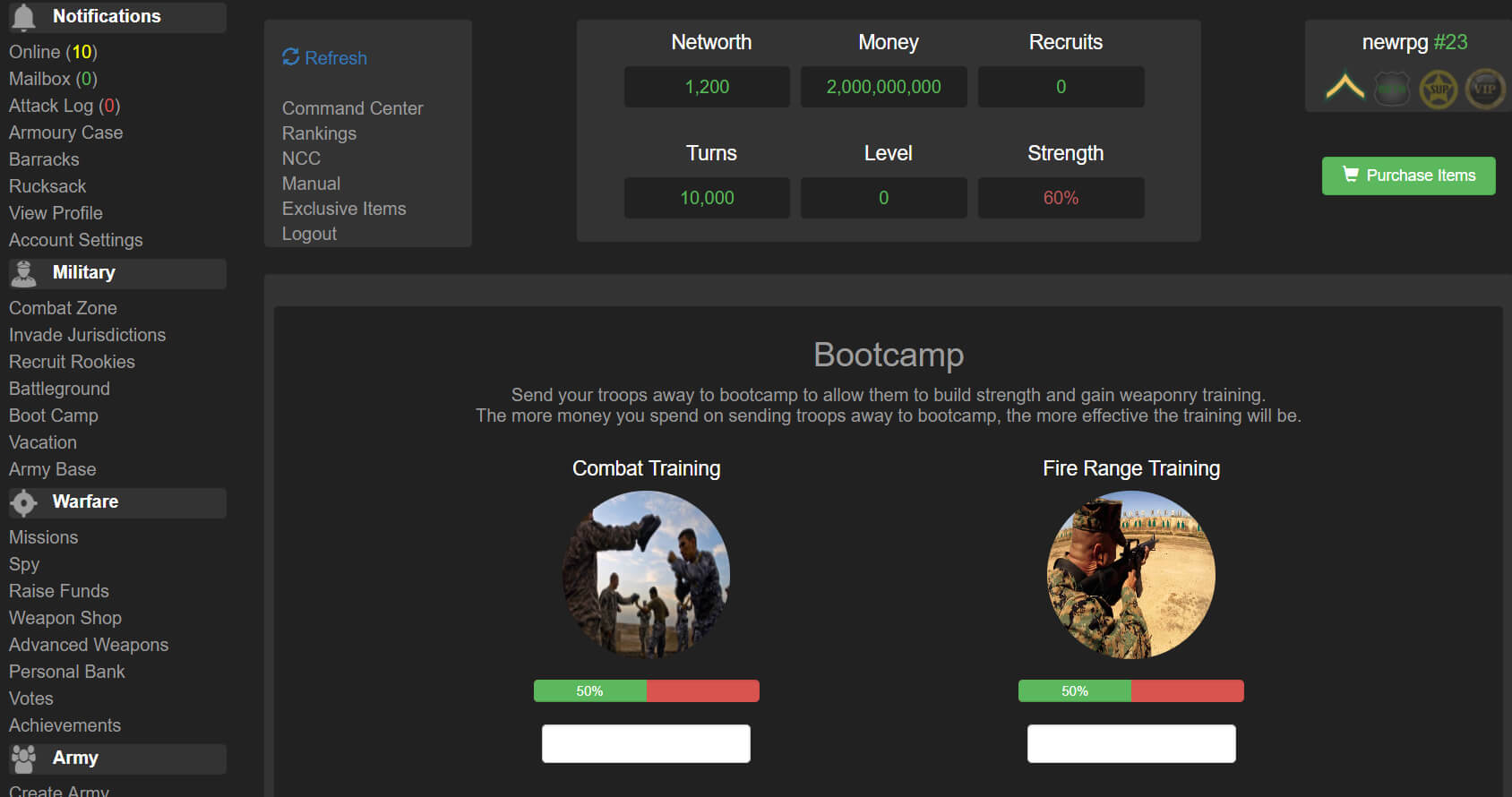 2

comments on

"Tactical Conflict"
Anon
August 28, 2017 at 09:06 pm
Been a loyal player for quite some time now. The game has changes much since I first played it. TC is a nice little soldier themed text fighting game where you'll train your character to be the kind of soldier you want :) To do that, use the resources you have and train yourself at Boot Camp to gain better skills. Important role in the game is also equipment so find multiple ways to earn as much money as you can to buy and modify equipment. Good luck with your missions and don't forget to bank your money - it's a ruthless world out there, if you don't bank your money then I'll rob you myself! Oh and you can earn achievements and medals each game round as well as compete against others in the rankings, but you won't beat me.
Alex
August 25, 2015 at 07:36 pm
Tactical Conflict, has the potential to be one of the greatest games on the web. Recently we have just updated the website layout and design, the gameplay is awesome and keeps users entertained, come and join everyone else!