Terrasphere (OFFLINE)
Terrasphere is a fantasy themed text-based virtual reality MMORPG, based on SAO. Game itself runs on Google's Neural Net to give you realistic NPC encounters. There are no levels in the game, but you can evolve your mastery. You can be an adventurer, tradesman or almost anyone you want. If you enjoy Sword Art Online or other futuristic fantasy games, then this fits perfectly for you. Start doing quests, crafting, combat and other activities.





(4 votes, average: 2.75 out of 5)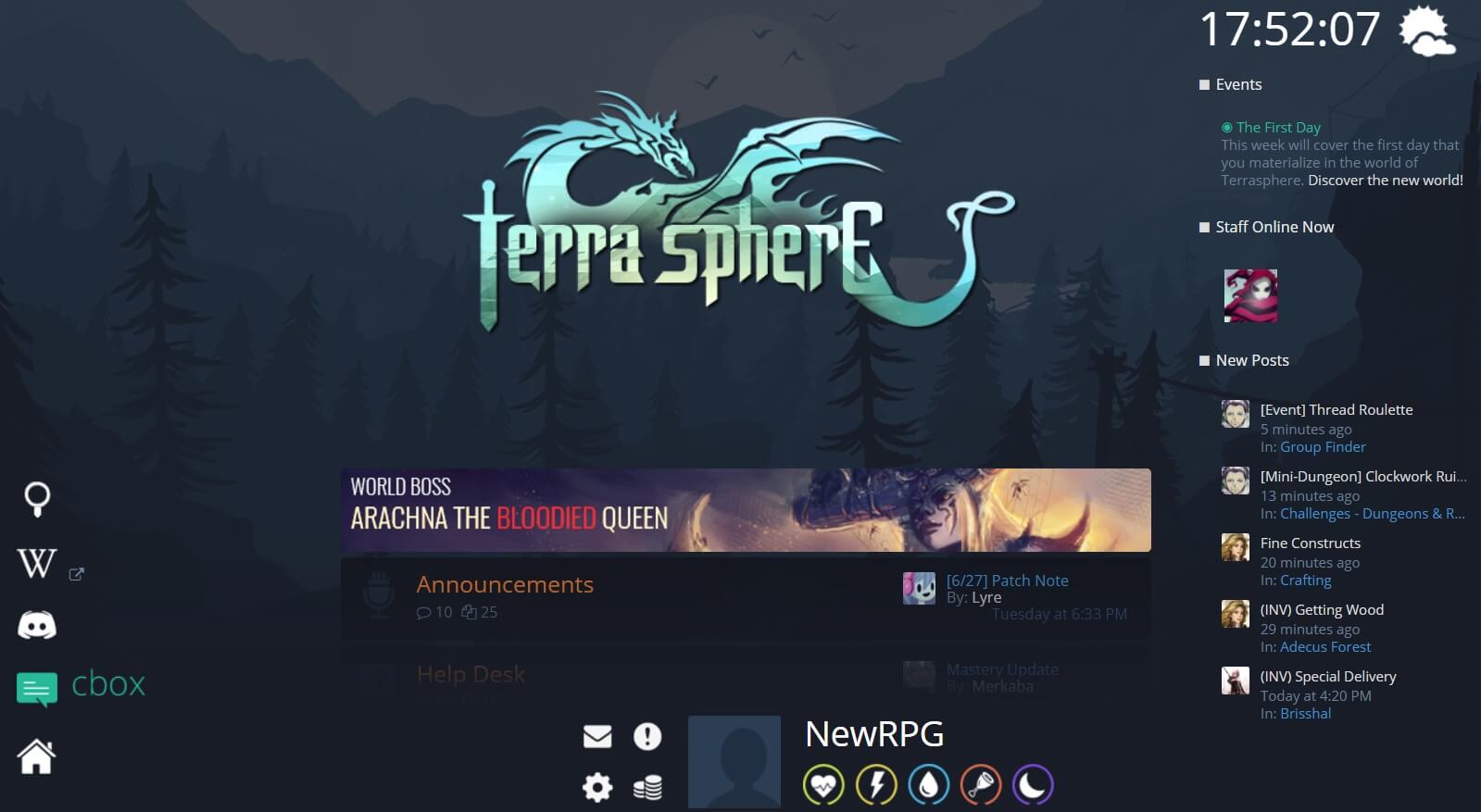 2

comments on

"Terrasphere"
A POTATOE
September 22, 2018 at 01:23 am
Seems like the site is currently "under construction". There's a link to join their Discord, however, I'm not sure if it's worth it just from the review from August 2017.
ACritic
August 15, 2017 at 05:35 am
Extremely disappointed. The game has potential, but is killed by the unwelcoming moderators. As if they are trying to LOSE new players , rather than win them. Questions about the game are simply ignored, and you are banned in return for asking for help.

2 months old tho, i hope they look over their mistakes and remove the bad seeds. For now i am only rating it one star and leaving this comment so people to try to dodge the game. You are still welcomed to play it, but don't ask questions and just play blindly. Chances are you may end up being banned for something else.