The Crims
The Crims is a free online role playing game. The game takes place in CrimCity where you can meet gangsters, criminals and many other people. The idea of this game is to gain respect. Respect is very important because a winner is a player who has got the most respect. Buy weapons so you could protect yourself and rob others. Enjoy nightlife or be a dealer. There are many choices in this game.





(126 votes, average: 4.45 out of 5)
Rate it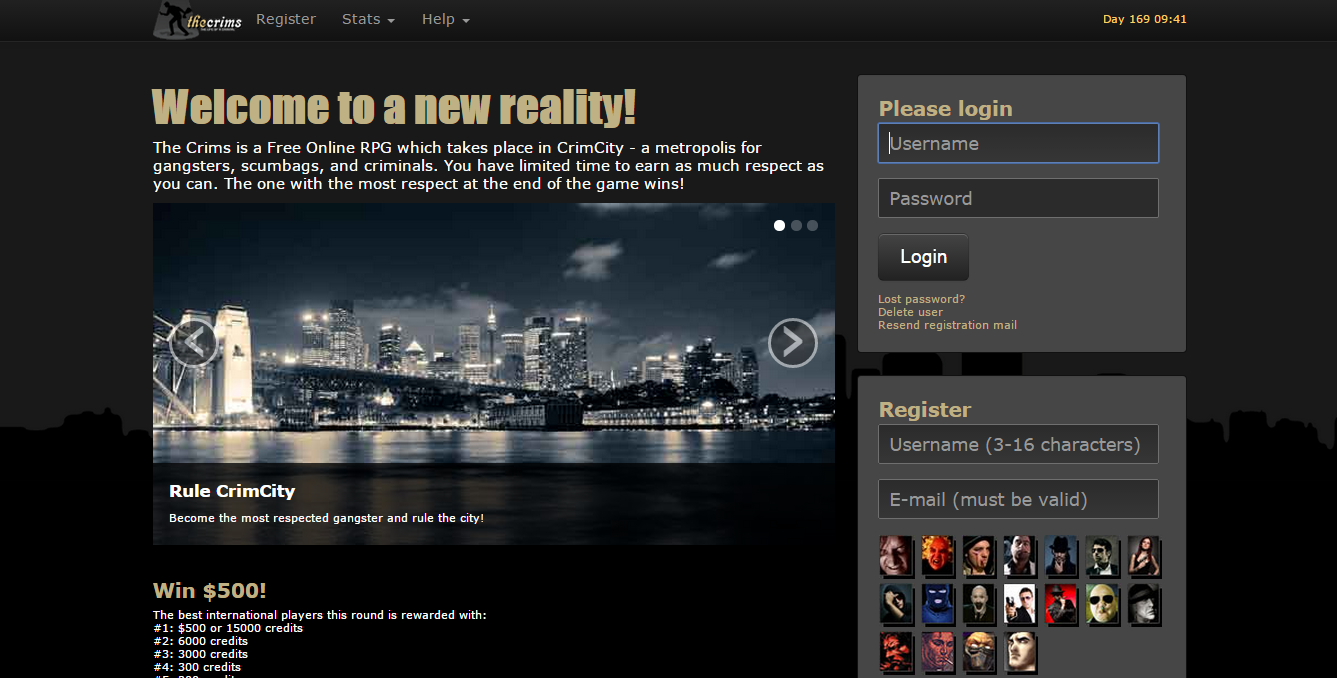 10

comments on

"The Crims"
HubertTattooBoy
May 13, 2020 at 10:40 am
Gram w to gówno od 2010 i nigdy nie było tylu botów , a o latach już kurwa nie wspomne
LaptopGangster
March 10, 2020 at 06:40 am
The best RPG Game eber!
Shadows
September 23, 2019 at 11:11 pm
crews corrupt and adm stupid, many cheaters and dont punish for him, the game is big shit
xDAFx
March 06, 2019 at 05:59 pm
xd
SimBa
October 25, 2018 at 05:47 pm
the best
burak
September 18, 2018 at 06:24 am
the best rpg game ever
KoKO
April 05, 2018 at 02:33 am
Bots everwhere bots....
Ansori
October 04, 2016 at 10:14 am
When are you going to publish a mobile application?
Matheus
July 07, 2016 at 07:22 pm
A bullshit!
Shady
May 08, 2016 at 07:52 pm
When are you going to publish a mobile application?