The Mafia Underground
The Mafia Underground is a free browser-based text game with mafia setting. Explore the city to find travel agent, markets, casino, hall of fame etc. In the gym you can train strength, speed, defense and agility. Crime section allows you to mug people, shoplift electronic store and hold up a little store. Create a gang to join with other players and make a great team. Visit car dealership to purchase a vehicle by considering its' top speed, handling, acceleration and price.





(7 votes, average: 3.57 out of 5)
Rate it
The Mafia Underground images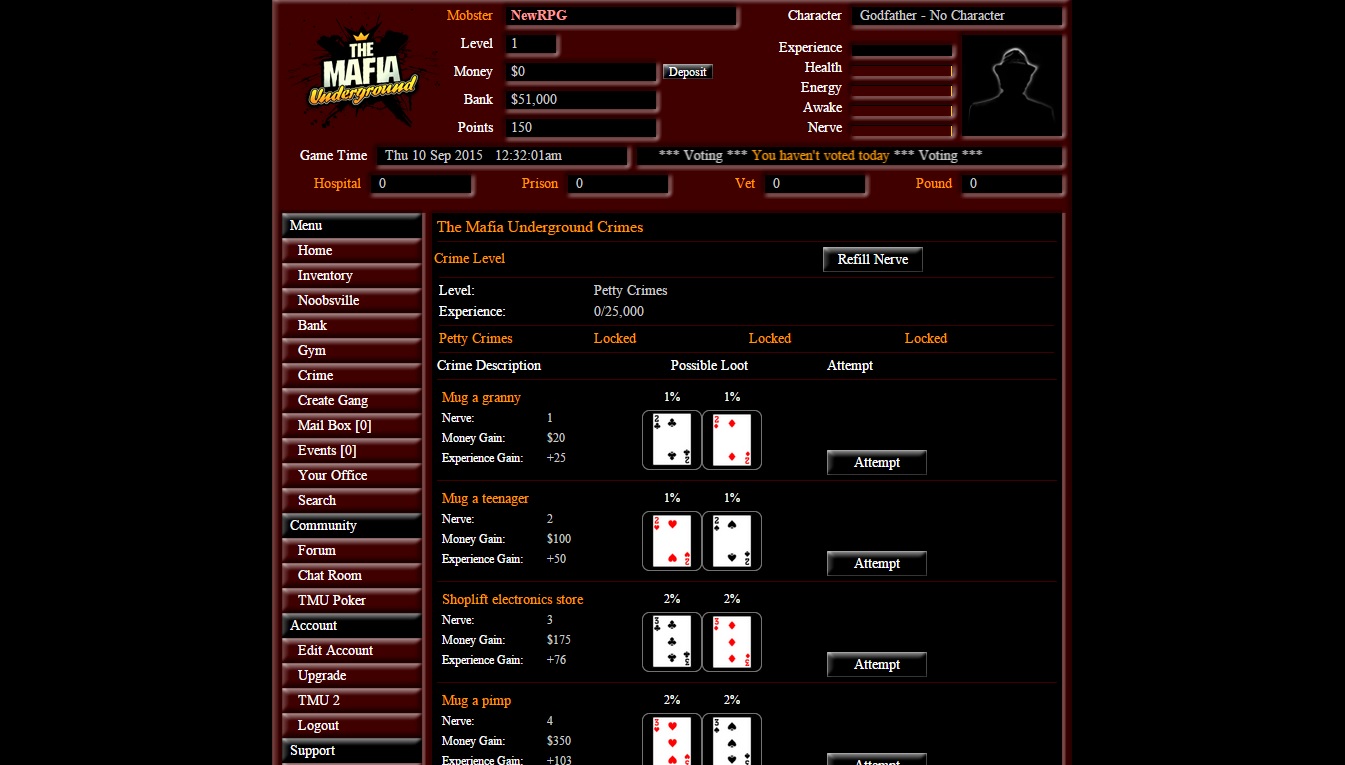 4

comments on

"The Mafia Underground"
Kate
February 21, 2022 at 06:05 am
nothing.
rkm
October 12, 2015 at 10:51 pm
Has a ton of potential, just feels like the owners forgot about it or simply do not care. Used to be a top notch game.
Biggie`
September 12, 2015 at 09:11 pm
People play just no one talks in the forums or chat.
nobody cares
September 10, 2015 at 03:18 pm
dead game, no leadership, nothing new in years. dont waste your time.