The Open League
(Online since

2021

)
The Open League is a football platform to build your club, compete against your friends and make history.
Manage your club in any browser > Manage your squad, set your match strategy, complete player transfers. No need for a shiny console or high-end PC.
Compete against your friends every day > Matches are simulated daily. 2x45min. Ten teams to each league. A new champion is crowned every three weeks. The league is always on.
Chat and follow matches on Discord > Negotiate player transfers and loans, follow matches and talk sh*t. It's very social.
Build your club, compete against your friends and make history. Your Club, Your Legacy.





(14 votes, average: 4.07 out of 5)
Rate it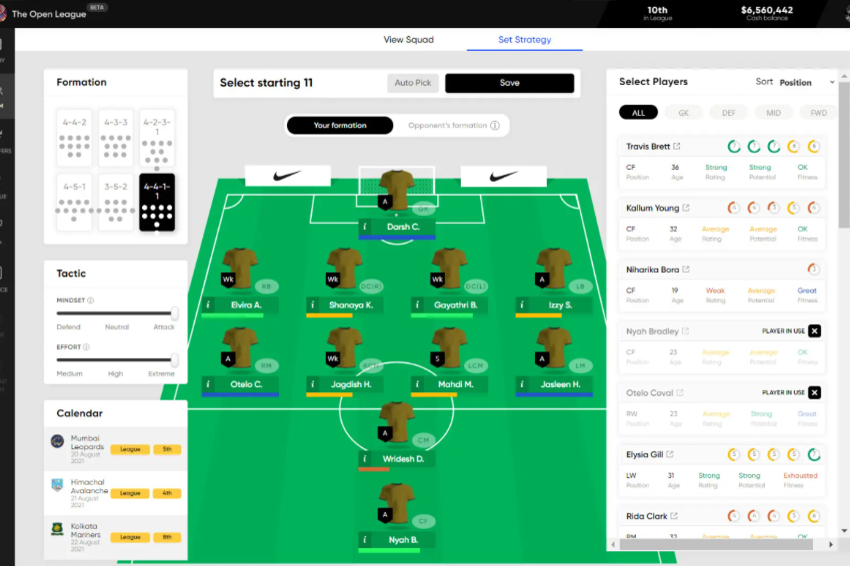 3

comments on

"The Open League"
Potential manager
December 10, 2021 at 10:13 pm
VERY basic game.
You can buy/sell players, pick the 11 starting players, and choose between a VERY small amount of tactical "instructions". Thats it. Not really a manager game.

No stadium/facilities to improve.
No staffs (Scout, coaches, physios etc)
No fan mechanics.
Players got no skills, only 1 overall rating.
Training is almost non-existing.
Very little control over your tactics.

Game feels like an alpha version of a hobby project at this stage.
Kote
December 24, 2021 at 04:45 pm
Hey! We appreciate the feedback! We are focused on the social mechanics and Discord integration of the game at this time and plan on building up the tactical/strategy side more over time. There are definitely much better games out there if you want to go deep on team strategy.
Paddy
December 10, 2021 at 09:13 pm
Very well constructed game helpful staff/admins on the server a lot of good well likeable members/players some not so likeable lol freedom to be creative off your own accord overall decent game if your into football management
Reece
December 10, 2021 at 09:10 pm
Really good I love it