The Outbreak
There has been a outbreak of a virus and the world has become a scary place. The Outbreak is a browser-based roleplaying game set in a post apocalyptic world. Your aim is to survive by using smart strategies and completing missions. One of the important sections is constructing, so gather resources and build lots of facilities. You should also try to increase your score as it can lead you to better positions in the Hall of Fame. In blackjack you can make a bet and gamble.





(54 votes, average: 4.69 out of 5)
Rate it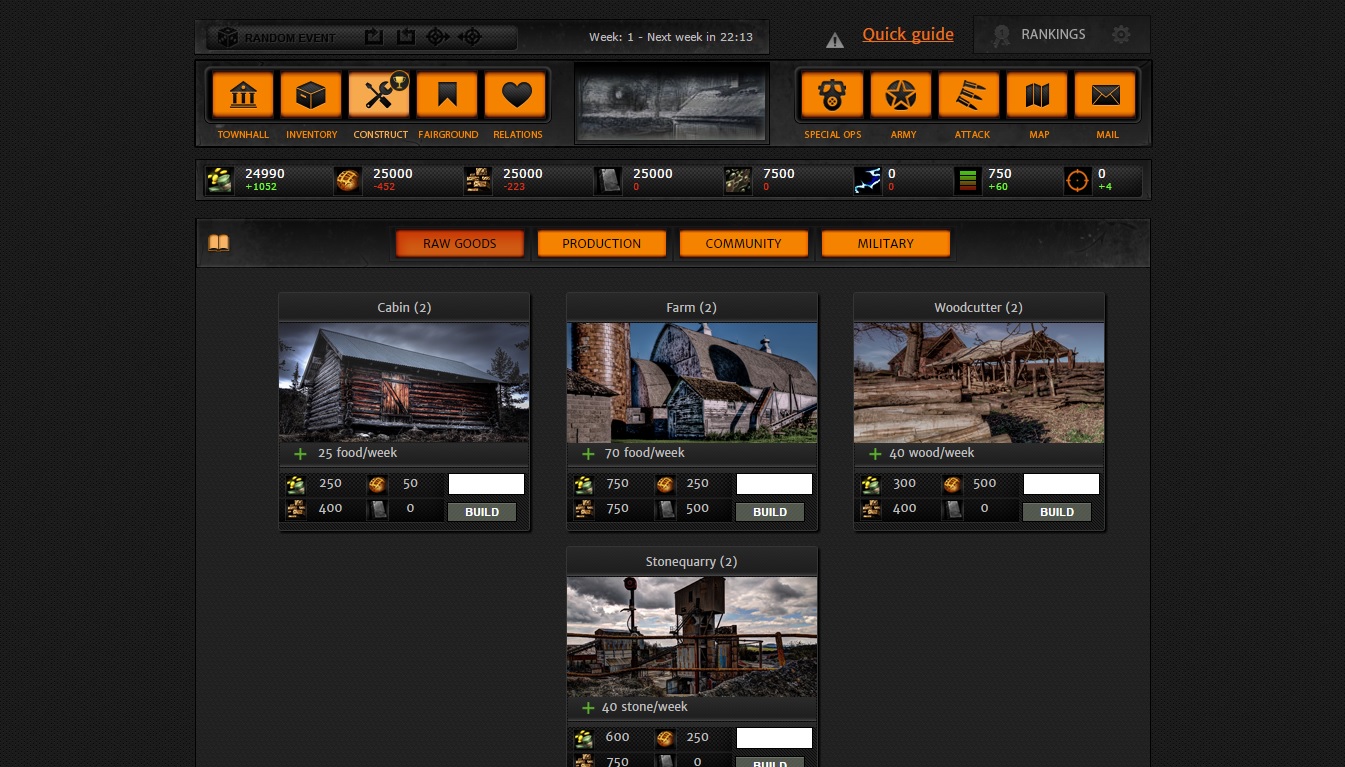 8

comments on

"The Outbreak"
Rev
January 19, 2020 at 04:25 pm
One of the funnest "board" type strategy games I've played in a long time. Dev's are active and constantly improving the games function and dynamics.
SkyRaider
December 18, 2019 at 10:08 pm
Awesome game with still are very active team behind it, with the new updates the game keeps getting better. Lots of depth and tactics, be sure to check it out!
Pieter
April 02, 2019 at 05:05 pm
Awesome game with great depth. Quite a learning curve but when you do get the hang of it, its awesome.
Kaiden Clark
November 28, 2017 at 09:09 pm
The game is a must play. I have been playing for a few days now i it is very addictive
Gerard
April 11, 2017 at 04:38 pm
Great game with lots of depth, took some time to really get into it since games are so simple these days. Quite a relief to find some more challanging again :D
Wolfbane01
September 22, 2016 at 06:04 am
Once you get into diplomacy with other players the game gets a lot more interesting
Mr_King_X
March 04, 2016 at 05:00 pm
Awesome RPG :D
Slenderman
November 08, 2015 at 02:45 am
I originally found this game through Google Chrome games, and i have really enjoyed it. the devs are very interactive on the forums, and are adding new features often. The game deserves a lot more attention, so please check it out.