Tiny Mighty
Tiny Mighty is a strategic browser game with lots of action and adventures. You can create a hero and start exploring. You can meet extraordinary characters, talk to them and follow them. While chatting with other creatures, you can get yourself quests to complete. At the beginning, it's a perfect time to understand the process of fighting, because enemies are not too strong. After gaining levels, you are ready to fight against stronger opponents.





(5 votes, average: 2.8 out of 5)
Rate it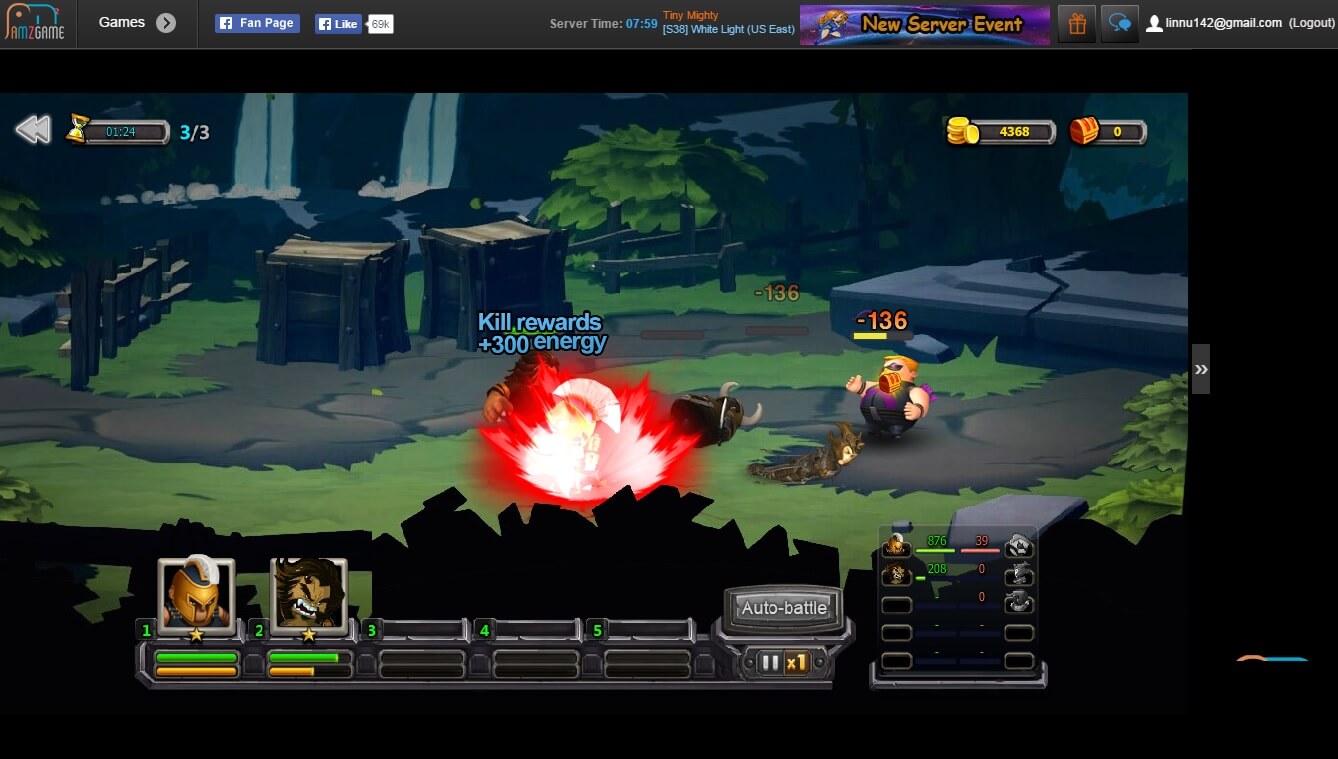 1

comments on

"Tiny Mighty"
James Scott
November 27, 2015 at 04:08 pm
This is truly a horrible game where the dev do not give a care for their PAYING player base. With their recent update they simply threw away a feature of the game that not only cost me a month of playing time, LOTS of in game gold AND REAL WORLD MONEY THAT WAS SPENT BUYING THEIR PREMIUM CURRENCY DIAMONDS. I would never recommend this game to anyone and will actually make it my point to tell people how horrible this game is for abusing its player base that USED TO PAY REAL MONEY to help build the game.