Top Mobster
Top Mobster is a free mafia browser game where you can take part in real gangster life. Action section allows you to attack your opponents, produce narcotics, visit black market, and so forth. You can earn more money by gambling in casino, collecting loan payments or other illegal activities. You can keep you money safely in the bank where you have an access to deposit/withdraw your money any time. Visit other locations, create a cartel and fight against enemies.





(16 votes, average: 3.88 out of 5)
Rate it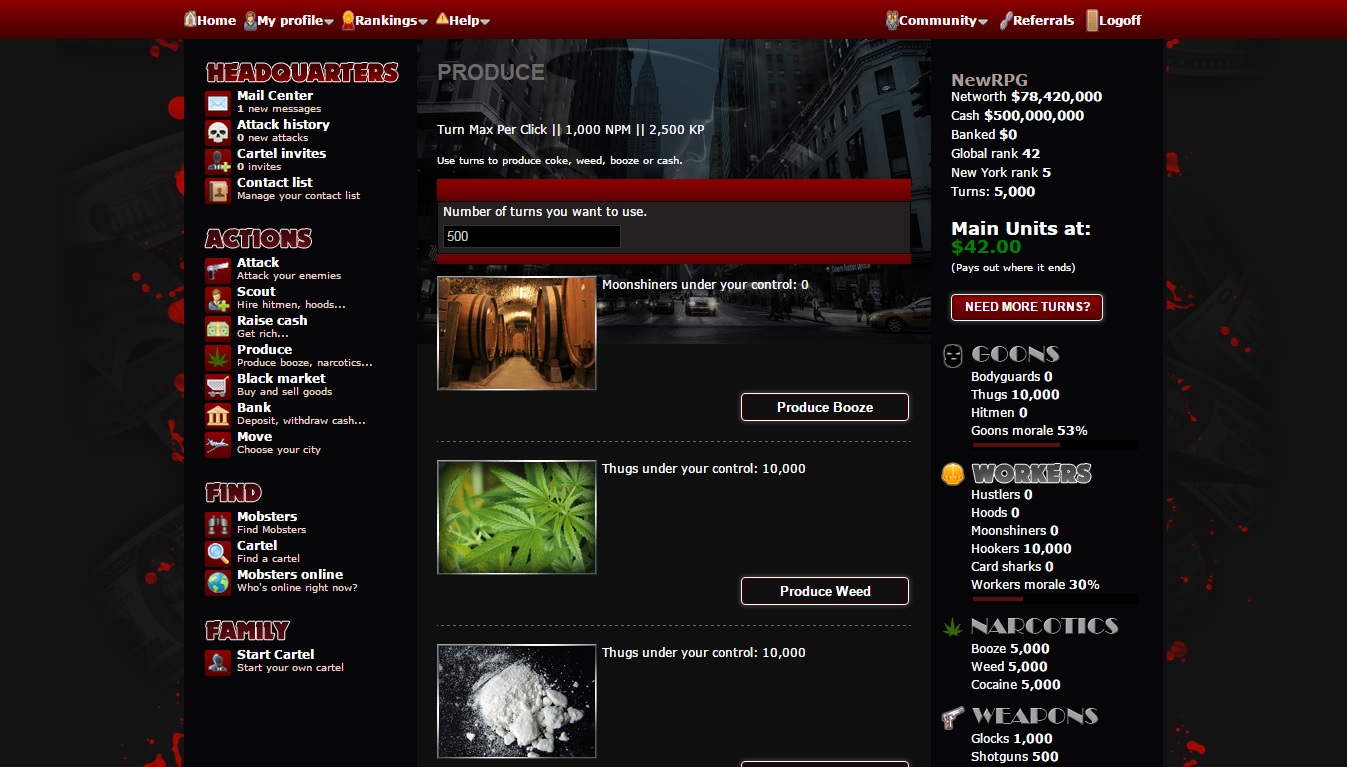 3

comments on

"Top Mobster"
Chris P. Bacon (oGod)
September 11, 2015 at 02:05 am
game would be better if they let black people play.

and lol at the hydro comment, please keep them coming.

~/ sponsored by Nike, Just do it bruh.
KingOfTopMobster
September 10, 2015 at 01:38 pm
Frass and Hydro have a competition where they rub one out onto a biscuit and the last one to get a shot off has to eat the biscuit.. they smile and laugh and cry and embrace each other and cuddle during cold winter nights.. its a weird bromance they have.


oh and top mobster is alright, needs more wizards though.
BestGame
September 10, 2015 at 12:53 pm
This game is really fun and the fact that you can win real money just by playing the game.