Trophy Fishing Online
Trophy Fishing Online is a free text-based browser game about fishing. Before actually going fishing you can select an area: Flyfishing, Ocean, Freshwater or Pacific. However, you should keep in mind that a perfect area for beginners is Flyfishing which means fishing while you're in the water without a boat. If you want to have a great catch you must equip yourself with the best lures. The Hall of Fame contains players with the highest total fame. Go fishing, earn trophy points and increase your fame status.





(4 votes, average: 4.75 out of 5)
Rate it
Trophy Fishing Online images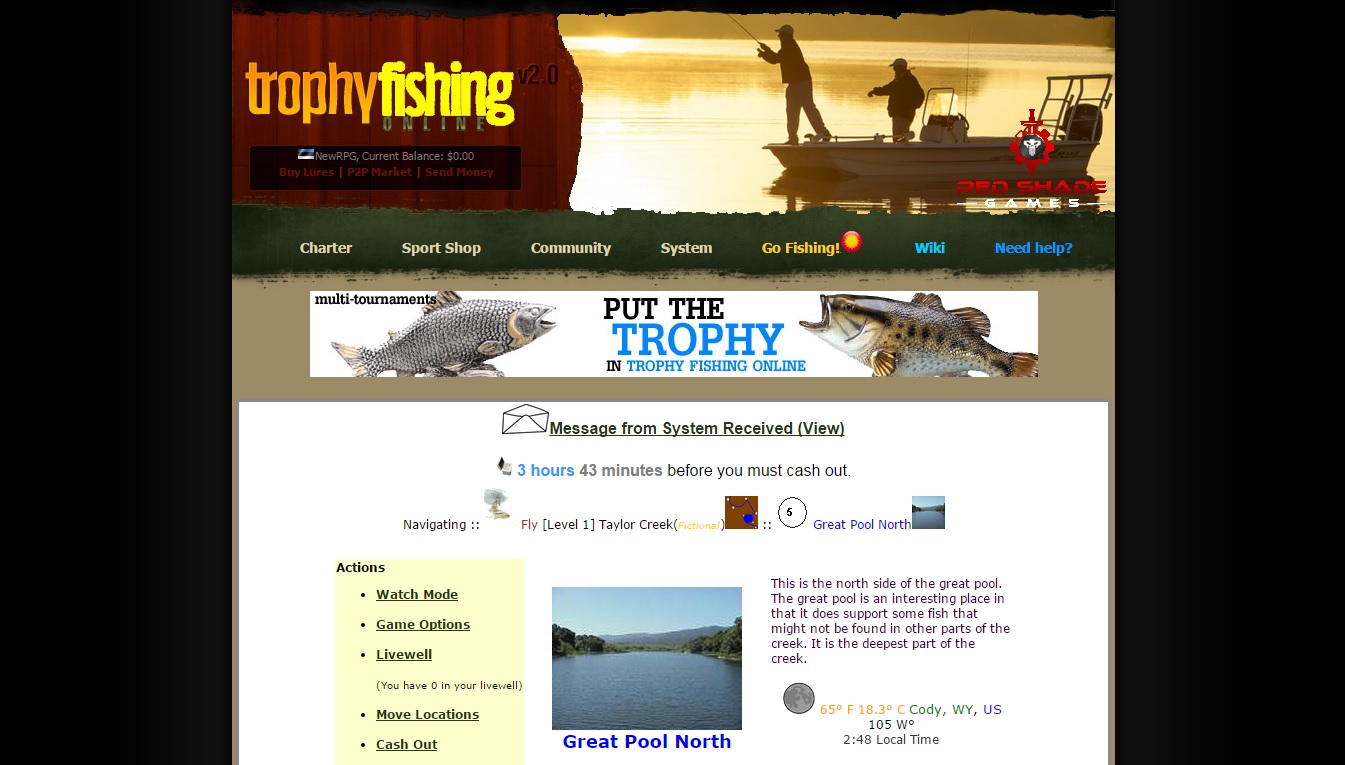 3

comments on

"Trophy Fishing Online"
Grant
March 31, 2016 at 12:39 am
Really addictive game and a great community, I highly recommend trying this game out particularly if you have a lot of time on your hands - you'll need it once you get hooked.
Tieg
August 29, 2015 at 04:05 pm
Awesome game...patience to build up just like in real life...and great people to interact with world wide.
bonghitter
August 27, 2015 at 07:44 pm
fun game,grate staff,regular updates and daily and weekly tourneys.