Truce
(Online since

2022

)
What is Truce?
Truce is a tick-based, text-based, arena. You can, join a guild, or fight solo. Collect shards and invest in development, or train. Keep your money in the bank for the interest, or spend it all on weapons and armor. Will you go for a defensive strategy, and develop your income, or be offensive, and make your money from the arena? Spend energy on dungeons, bosses, or the arena. Simple, yet addictive, and all from your browser. There are no Pay2Win mechanics, and never will be! Virtual Currency (VC) is easy to gain, and everyone has a chance to be number one, even non-donators! All you need is a browser, and you can play across multiple devices, as long as you're able to browse the web.
Some of the features of the game include:
FREE!
Ranked Arena, with a system that doesn't benefit those who attack new players. Also, a 24 hour Immunity is in place, on ALL new players, and any players using the Prestige System (More below).
Tick-Based (while actions are in real-time, the game is Energy based, and Energy is given every 15 minutes; a tick is referred to as an "Update", within the game. During the "Update", Ranks are recalculated, and updated, of course, and passive income is given, etc.)
Character Customization via Shop (Store) Purchases, Equipment (Gear; Currently 8 Slots to fill), and Character Upgrades and Development.
MORE Character Customization via an Ability Points (AP) System. You receive ONE point, per character level, and can assign points to such categories as PvE, PvP, Development, and Gems (Usage). Gems are the Virtual Currency (VC) of the game. Gems can be earned Daily, by completing up to 5 quests. Gems AP Skills allow you to use less Gems on Spells, less Gems on Dungeon Automation (More on this below), and you can even use AP to gain extra Gems when you do complete your Daily Quests.
Player Market. You can Buy/Sell Equipment and Resources. Resources can be used to craft Equipment.
Banking System. Earn 10% Interest, on up to 100k Gold per Level.
Statistics Page.
Upgrades System. Developments, such as Shards per Update, and Gold per Update, can be trained, allowing for more income, and greater character customization. Also, you can use Shards to purchase Permanent Upgrades to your characters overall power, including Ranking, as well as Defensive/Offensive power.
Guild System. Allows a greater sense of community among the players, allowing them to compete against one another, as a team. Guilds currently have a private chat, and donated gold, by members, can purchase more guild member slots, and shard donations go towards Developing a stronger guild bonus, which also contributes to overall player Power.
PvP (Arena). Great way to earn gold, and Guild Experience. A small amount of player experience is also awarded, however, shards CANNOT be looted.
Dungeons. Here you can gain Experience, Shards, Gold, and Resources (used for Crafting Equipment).
Bosses. Join others players to conquer great beasts, and win greater rewards. Bosses can be hunted TWICE a day.
Store (Shop). Buy weapons and armors, to strengthen your attack or defense.
Player Guide, and in-game Tutorial.
Growing, and strong, community. Plays a great role in suggesting future features, as well as offering constructive feedback, on current features.
Great Developer. Open to Suggestions, and continually updating, maintaining, and improving the game. Amazing rate of Development.
Many Achievements which reward MORE Gems!





(6 votes, average: 4.33 out of 5)
Rate it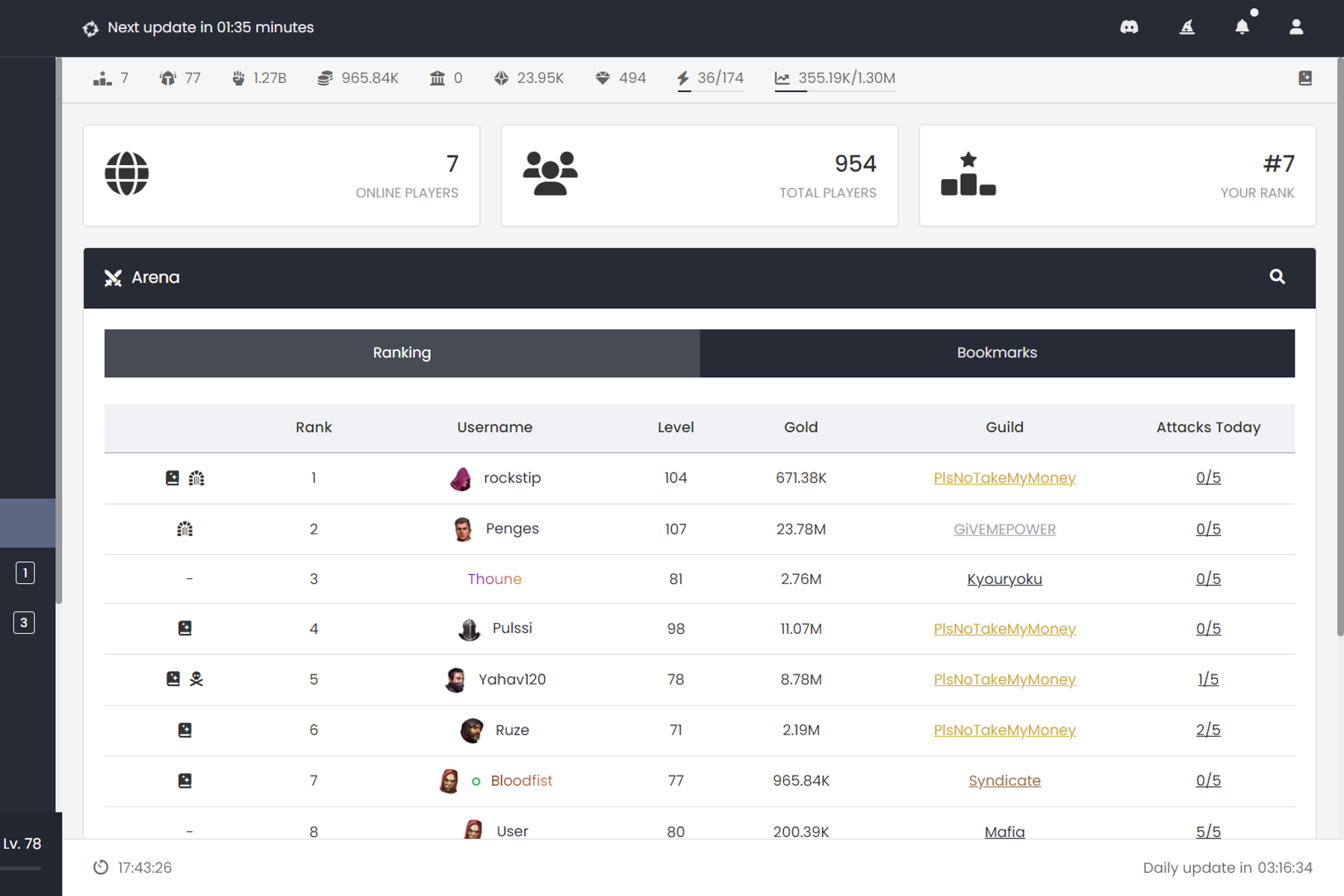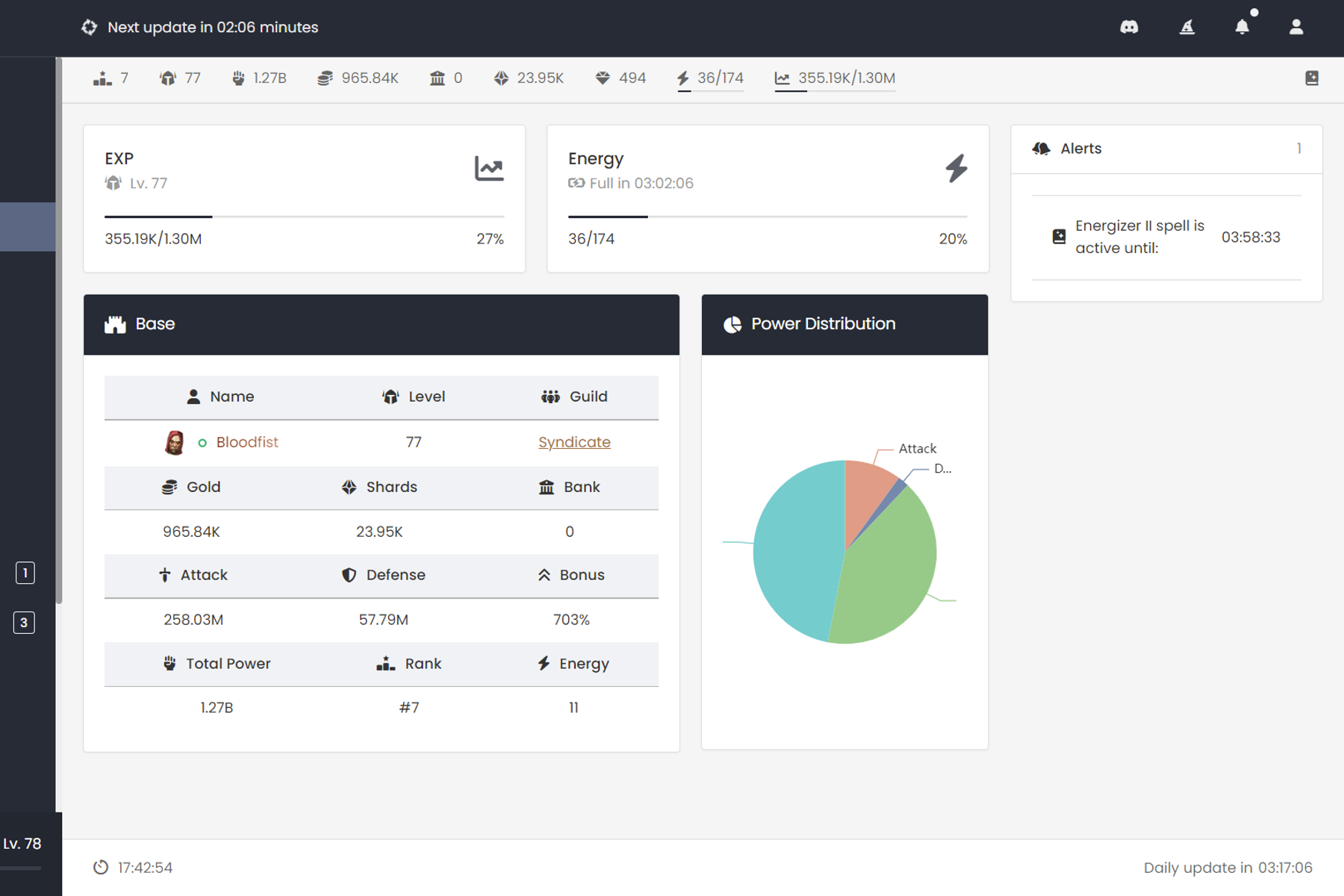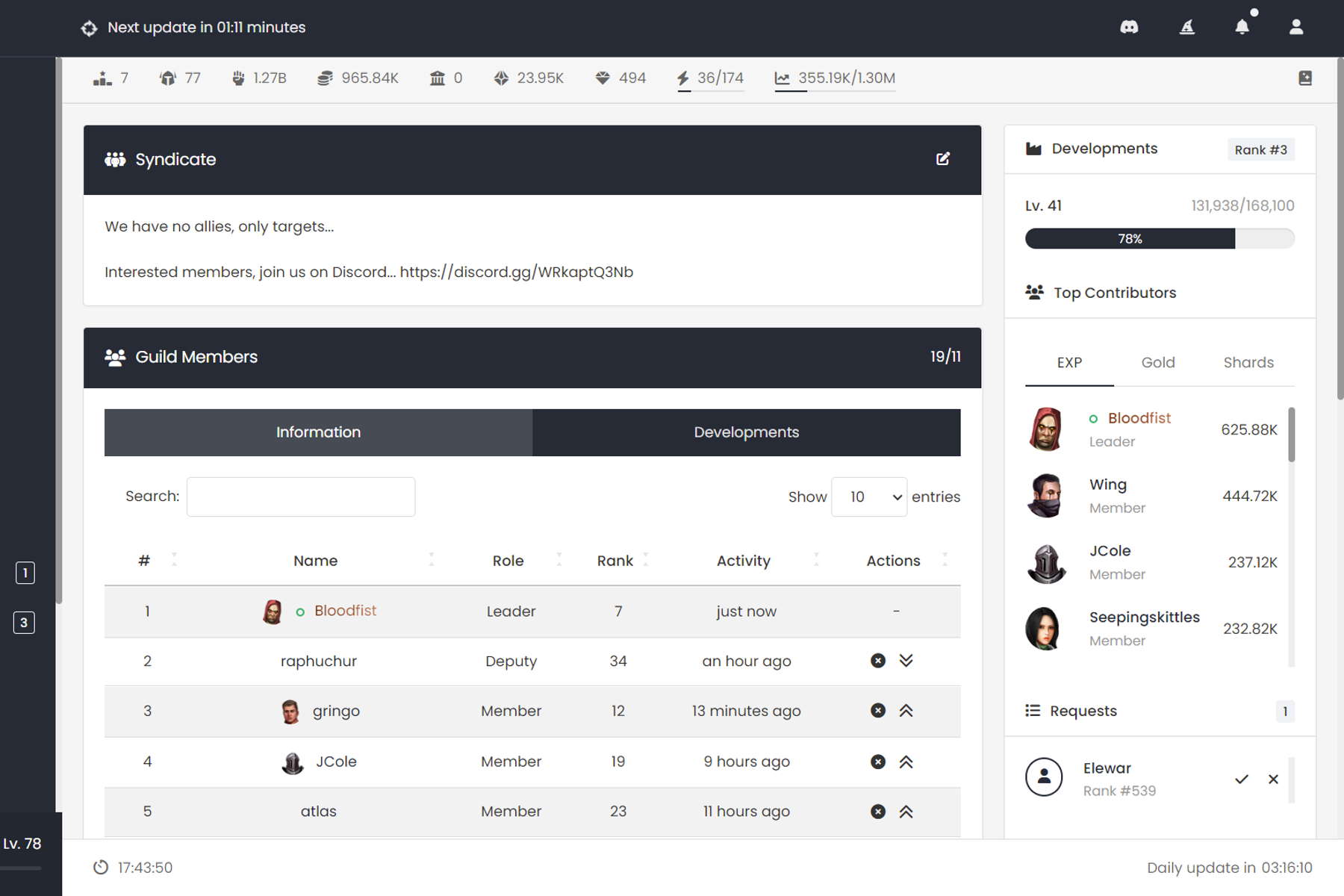 1

comments on

"Truce"
Bloodfist
July 25, 2022 at 05:09 pm
Amazing game. Being developed, continually, and just entered open beta. World bosses were just introduced, which is awesome. Check it out. The beauty of the game is the simplicity, but the game becomes more in depth, with greater options, and things to do, as you progress. Definitely worth checking in on. Amazing Dev and community, as well. 5-stars!