University Of The Streets (OFFLINE)
University Of The Streets is a free mafia browser game. Your first steps are training, getting a job and committing a crime. At first, you live in a tent, but earn more money to purchase more exclusive properties. You could have your own castle, villa, palace, apartment, beach house and much more. Construction Yard becomes available after level 3. Click the barrel, spin it and earn daily bonuses. Take a look at the Awards Guide to find out your next goal. Visit shops, get an education, create a gang, complete missions etc. Travelling feature unlocks if you have reached the 10th level.





(3 votes, average: 4.67 out of 5)
University Of The Streets images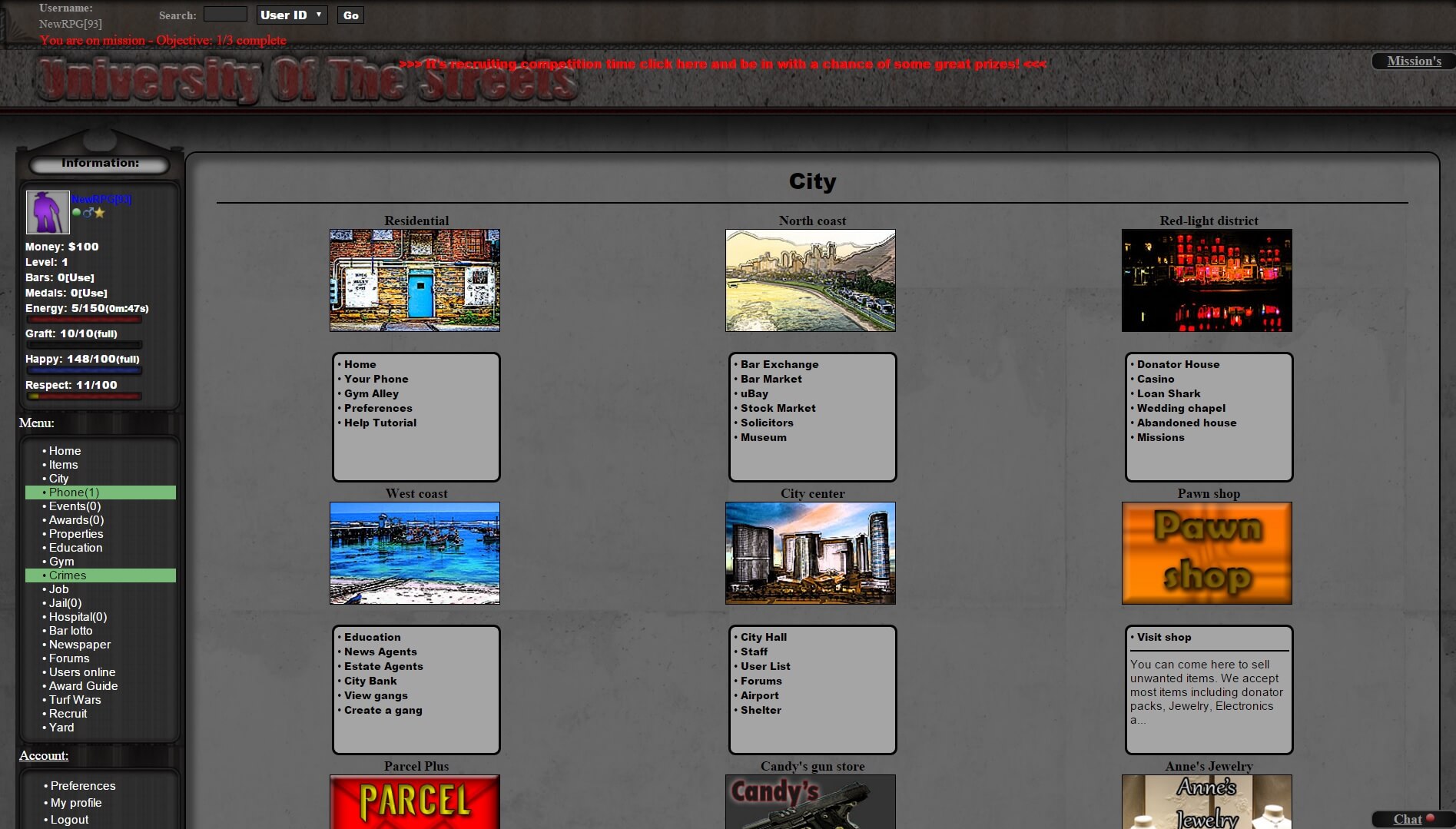 university-of-the-streets-2
1

comments on

"University Of The Streets"
Wayne
November 06, 2016 at 05:53 am
This is a good little game. It's like and earlier version of Torn City. It's new and it need players. This game offers player to get into a good game at ground level. If you'll come and play soon.