Vandettacrime.net
(Online since

2015

)
Do you have what it takes to become the #1 criminal? Commit crimes, steal cars, produce & sell drugs and do whatever it takes to become the #1 criminal enterprise.
Enroll into the life of a criminal. Apart from doing the "standard" activities like committing crimes & stealing cars there is a ton more to offer. How about travelling the world and inmercing yourself into a line of 20 missions? How about setting off at a set of three daily quests you can perform and while the chain of completed daily quests gets longer the better the rewards get. There are a wide variety of vehicles which can be stolen and be sold back to the dealer you borrowed it from or sell it to your fellow criminals. Also building up a drug empire is something you engage into. Purchase upgrades for your productionfacility and more bags of drugs will be pushed out, which you can sell for prophit of course.
How about owning various buildings over the globe. With buildings we are speaking of bullet factories, hospitals and even presidentship, not to forget of the various casinotables which can be owned and managed.
A rebalancing of the family-system is currently in the works. A system not entirely based upon who owns the most territory but a system based upon 3 soul principles.
In any case. I could go on writing three entire trilogies on why Vandettacrime.net deserves a test, but the best solution will be giving us a try. You'll be welcomed warmly, Guaranty.





(0 votes, average: 0 out of 5)
Rate it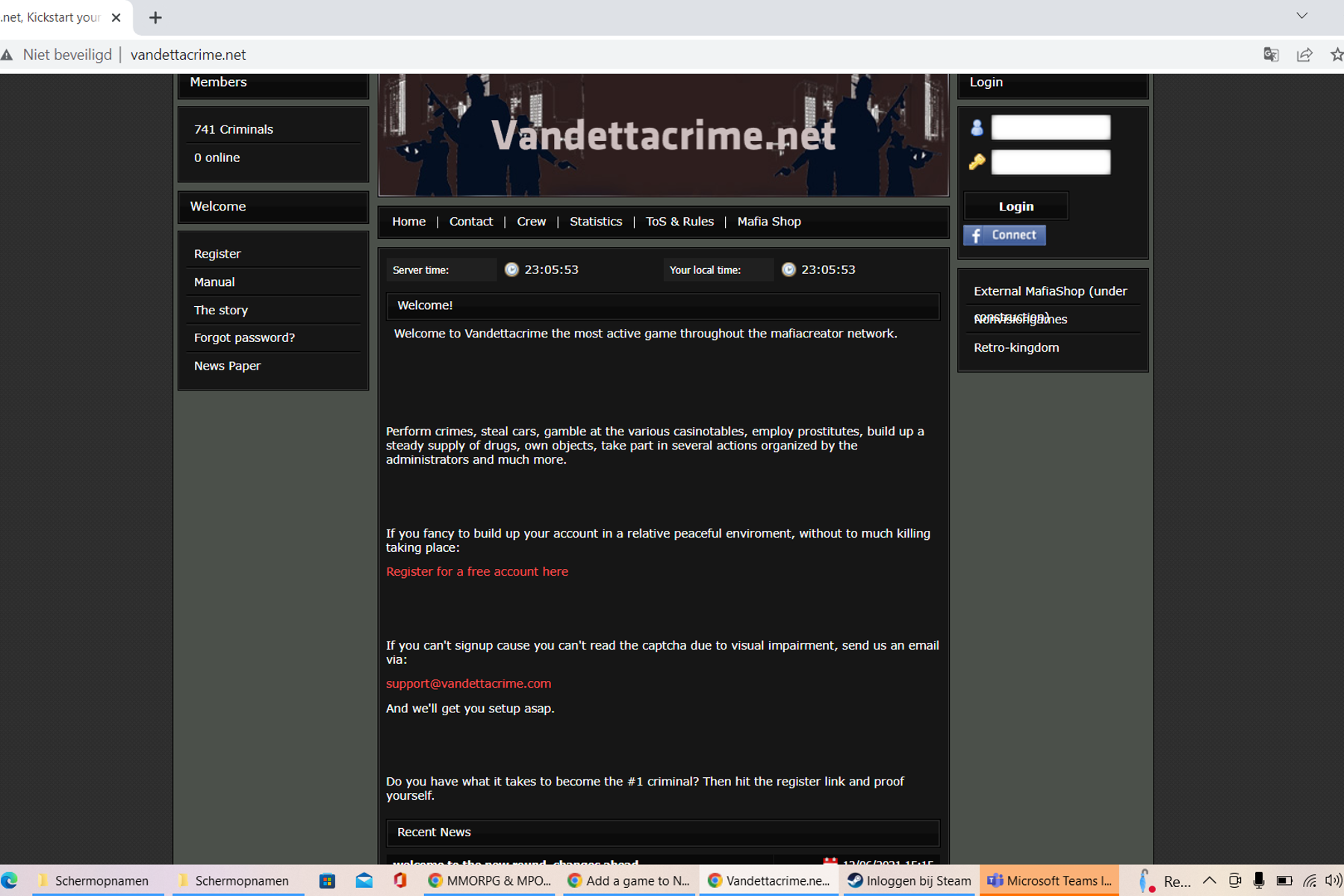 0

comments on

"Vandettacrime.net"