Vile City (OFFLINE)
Vile City is a simulation roleplaying game in the future, trying to dominate street life. The city is currently covered with toxic waste. Dumpster diving offers you an opportunity to try out your luck. You can choose between three dumpsters, pay 5 points and take a look at the results. Another way to try out your luck is searching the streets where you might find items or cash. Of course there are times when you have to leave with empty hands.





(7 votes, average: 2.29 out of 5)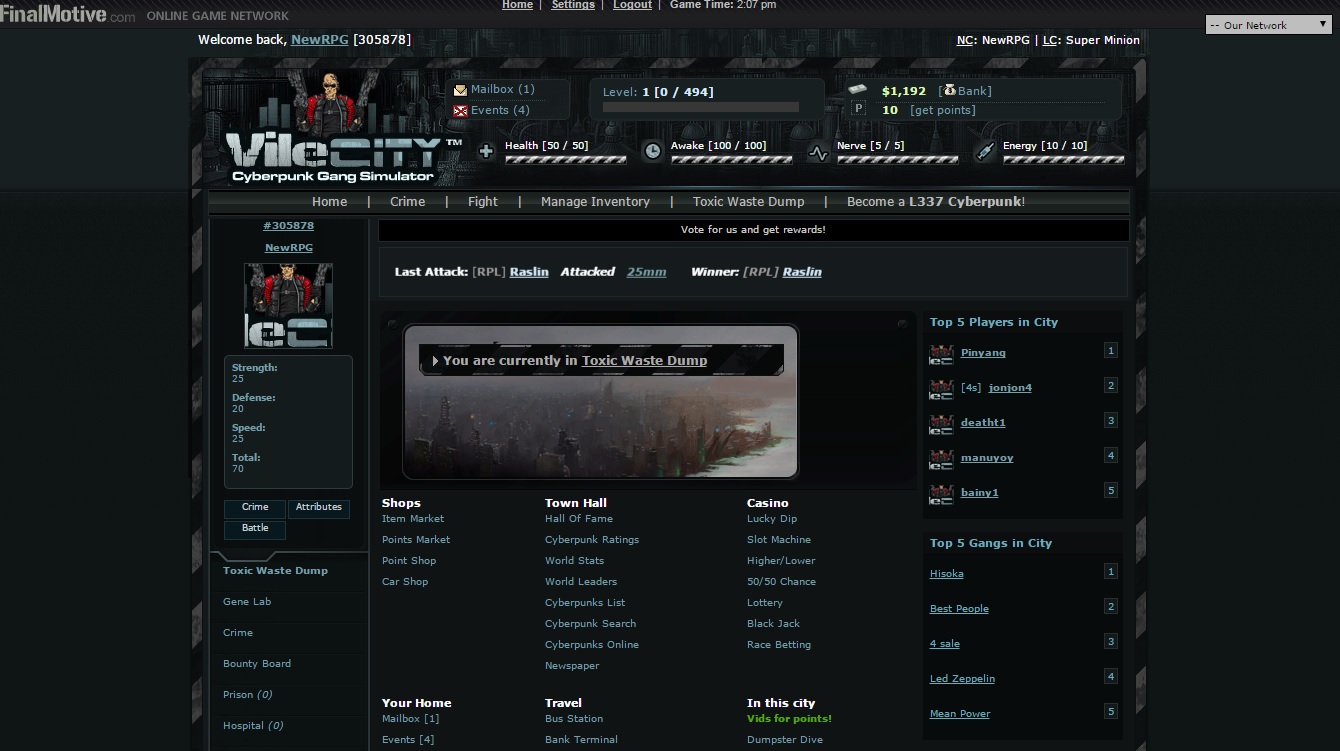 3

comments on

"Vile City"
Vijay ram Reddy
January 04, 2022 at 01:44 pm
I really miss you vilecity . Sad 😢😢😢. Ur old player
Dmob
October 24, 2021 at 12:47 am
I miss this game, Finalmotive I'll miss you, hope you get the chance to wow us gamers again with this new chapter of your life
Bill
April 10, 2019 at 05:13 am
Site doesn't work anymore.