Virtual Manager
Virtual Manager is a soccer RPG that combines text and graphics into a perfect harmony. You could say it's a text-based graphic game that offers you little bit of everything. Take care of your stadium, find yourself sponsors, make contracts, keep an eye on your finances. Make sure you hire some good staff members to help you succeed. Learn from your match results and be open to press releases.





(41 votes, average: 4.05 out of 5)
Rate it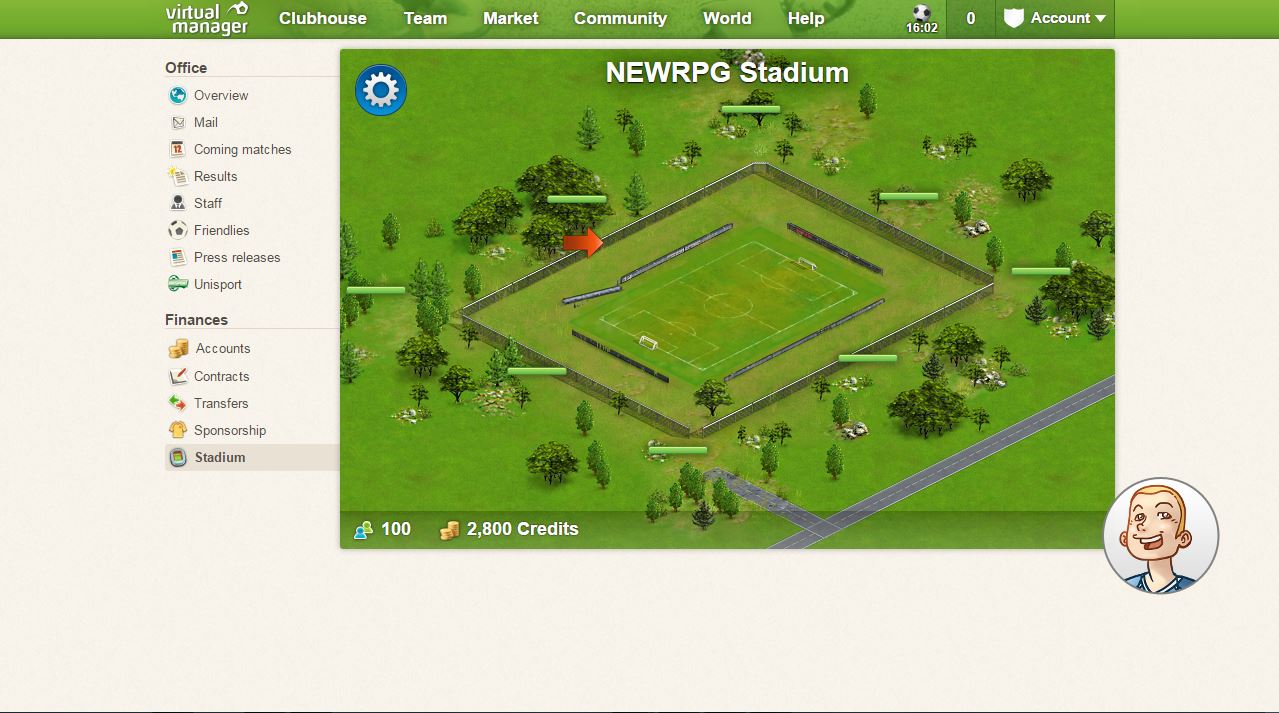 3

comments on

"Virtual Manager"
Stefan (Ultra Small Balls)
March 26, 2016 at 12:00 pm
This game is great.
I have played it several years and just recently started playing again. It was a great game then and still is now.
If you like games were you can develope your club from a small low life club to a huge football empire then this is the game for you.
Jacob
March 22, 2016 at 02:39 pm
Been playing for 8 years and im as active now as I've ever been. If you get the hang of Vman, you'll love it
Ryan
February 12, 2016 at 11:02 pm
Give me sign in details