vManager
Season based football manager game vManager offers you the experience of leading your team and your football club. Compete against other players and win the championships. As one of the newest manager games, there are new features like Juniors System, Tactical Scheme, Transfer Market etc. 13 leagues to choose from, international competitions. Can be quite challenging at times, but only requires few minutes per day to manage. Website is modern, real-time info refreshing, mobile and tablet friendly.





(160 votes, average: 4.75 out of 5)
Rate it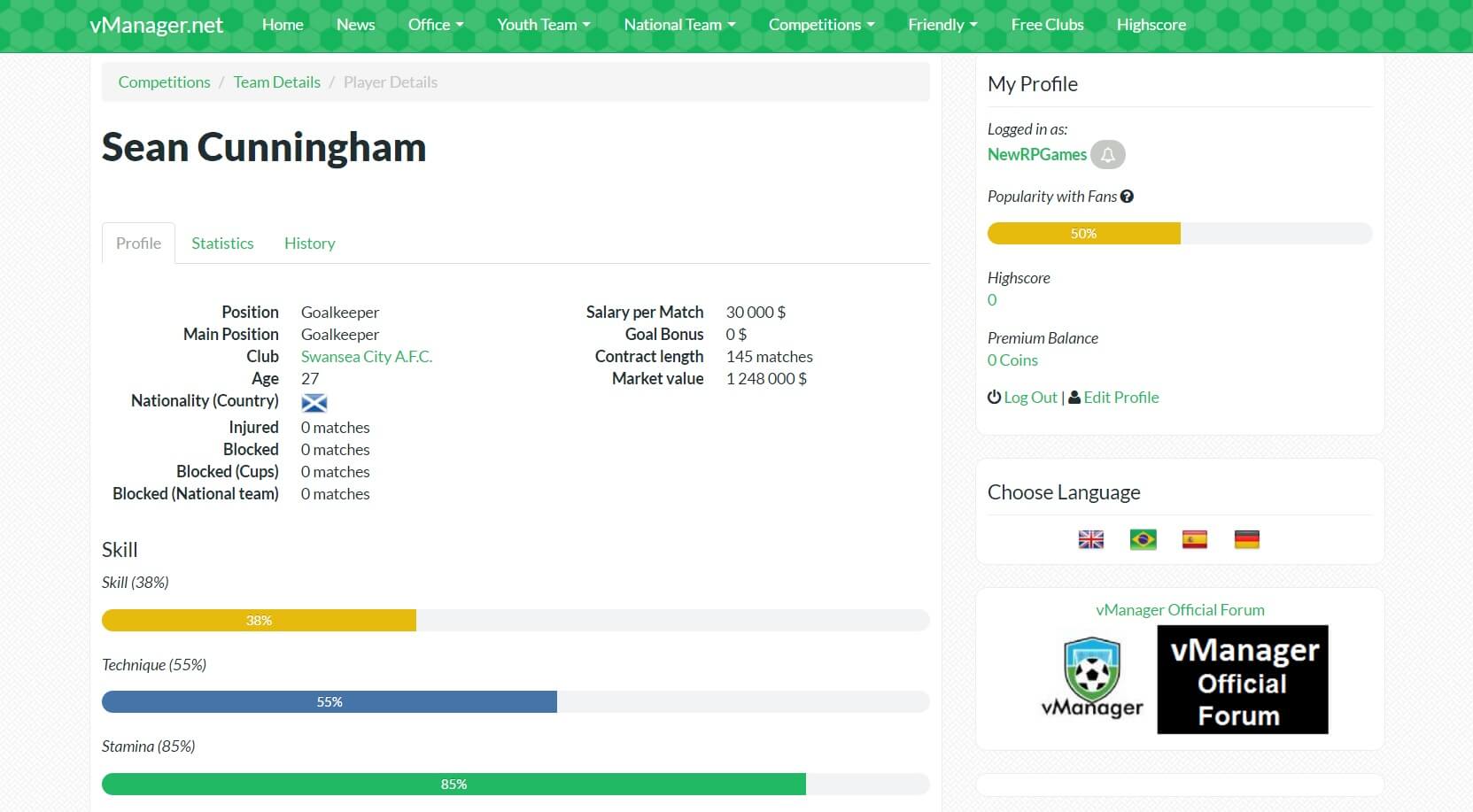 vmanager-football-manager-game
7

comments on

"vManager"
MK
August 08, 2023 at 01:03 pm
I liked the game. It is available in English, Spanish, German, Italian, Polish and Portuguese. Very interesting and competitive. I recommend.
Lee
January 19, 2018 at 05:30 pm
Easy to play and addictive
Cleiton Ap
November 28, 2017 at 08:47 pm
Great game, very fun. I recomend!
Jessé
November 21, 2017 at 04:41 pm
I recomend this game, it's very good.
São Paulo FC
April 07, 2017 at 07:07 am
I liked the game. It is simple and objective.
However, it is necessary to pay attention to some details.
The Game Administration is very participative and acts together of the players. They are always adding new functions and planning new things.

I recommend this game. One of the most fun I've ever played.
Tobias
March 23, 2017 at 12:26 pm
Big game. Very hard. Very realistic.
Isso recommend.
Requiao
March 22, 2017 at 01:45 am
Great game, very fun. I recomend!