War of Spirits
War of Spirits is a free text-based game where you may battle against monsters or other players. Train or untrain units such as Builder, Warrior, Archer, Defender, Mage, Dragon and more. The weapons selection includes Shield, Bow, Axe, Sword, Potion and so on. Join a clan to share your wins and losses with others. Wager is a gambling area where your aim is to get 3 of a kind or 2 of a kind to earn gold. Increase your stats and gain levels. War of Spirits is in beta mode, so any feedback and suggestions are welcome to improve the game.





(11 votes, average: 4.64 out of 5)
Rate it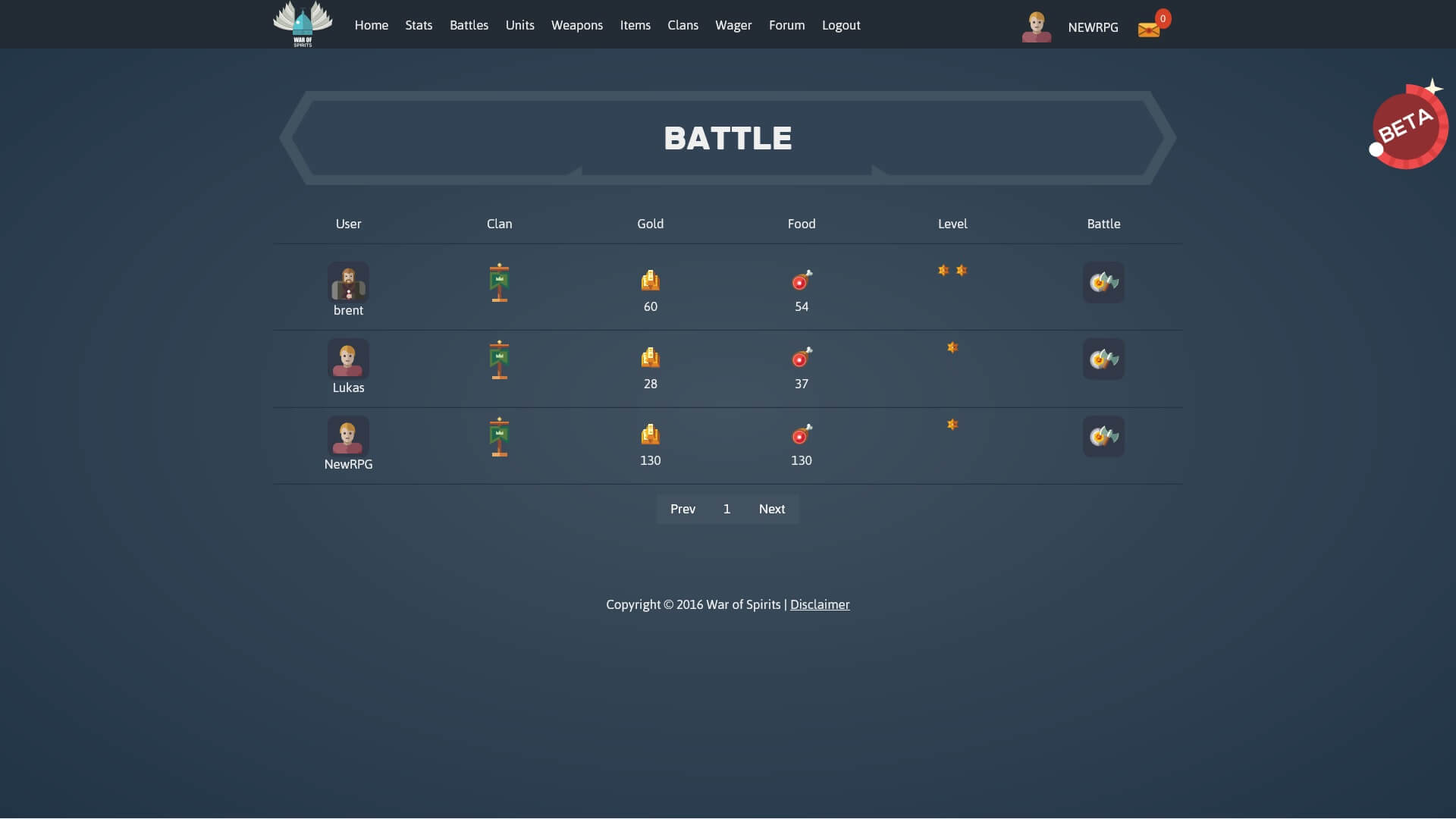 3

comments on

"War of Spirits"
Brent
September 21, 2016 at 11:39 pm
Cycle 2 is now open.

Cycle 2 of War of Spirits. Cycle will end on Tuesday, December 20th, 2016.
Maps - Travel to 23 different islands to find other players to battle, find monsters, loot and food.
Travel - See how many other players are on islands.
Villages - For every 1000 units you will need a Village.
Armories - For every 1000 weapons you will need an Armory.
Poison - Poison up to 10% of an other players units.
Bombs - Bomb up to 10% of an other players weapons.
Health - Users health is based on a maximum 500 turns.
dread2
July 22, 2016 at 10:41 pm
The game sucks because the owner Lars is always accusing players to cheat, when he doesnt know how to play his own game!!
Brent
August 24, 2016 at 09:45 am
Lars isn't the owner.
Brent
June 17, 2016 at 07:18 am
War of Spirits Beta will be ending June 20th.

The Summer Season will start June 21st, 2016, and run until September 21st, 2016, where we will crown our first King.

We have added new items like Diamonds, Castles, Poisons. New Weapons include Maces, Diamond Swords, Diamond Axes, and much more.