WarGames 2.0 (OFFLINE)
WarGames 2.0 is a free multiplayer strategy game. This game can be played against thousands of other players. Create your country and you should know that every country means it's a real person. There are no computers and nothing is fake, so you could play it with real people. Try to get a total control over your nation. Use your strategy and fight against real players in real time.





(7 votes, average: 3.71 out of 5)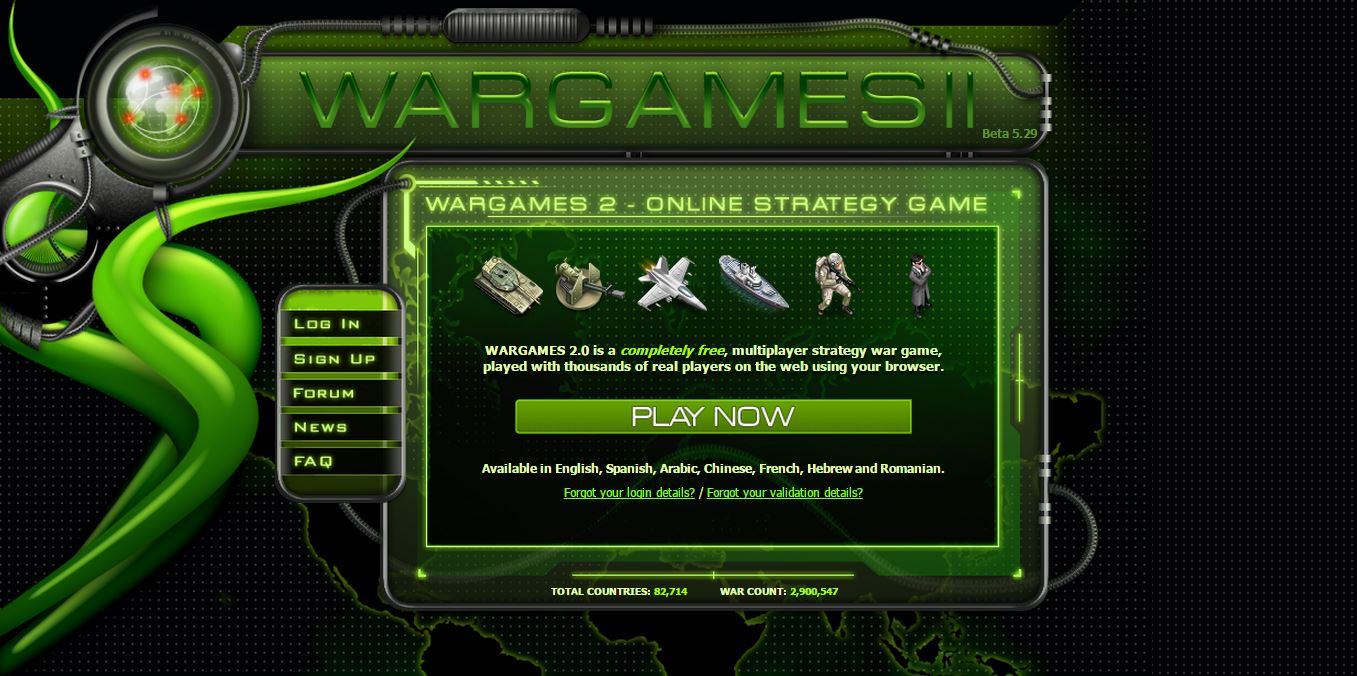 5

comments on

"WarGames 2.0"
Micheal
September 11, 2019 at 10:43 am
RiP
David
December 19, 2014 at 02:59 pm
Great game, highly recommended!
Casey
December 16, 2014 at 09:14 pm
If you start you won't be able to stop. Highly competitive online-based strategy game that will keep you on your toes.
chantelle
December 11, 2014 at 08:48 pm
Played it for years and prob won't stop!
nicky gifford
December 11, 2014 at 08:47 pm
Awesome game!