World-Mafia
World-Mafia is a free browser-based text game about mafia. The list of crimes includes vandalism, burglary, growing cannabis, shoplifting, robbing jewelers and raiding a weapon factory. You can take a look at different gangs and decide which gang you would like to join. Select a target and try to kill him. Complete missions, gain experience and earn money. The game also offers you an opportunity to travel to other locations and participate in street races.





(31 votes, average: 4.29 out of 5)
Rate it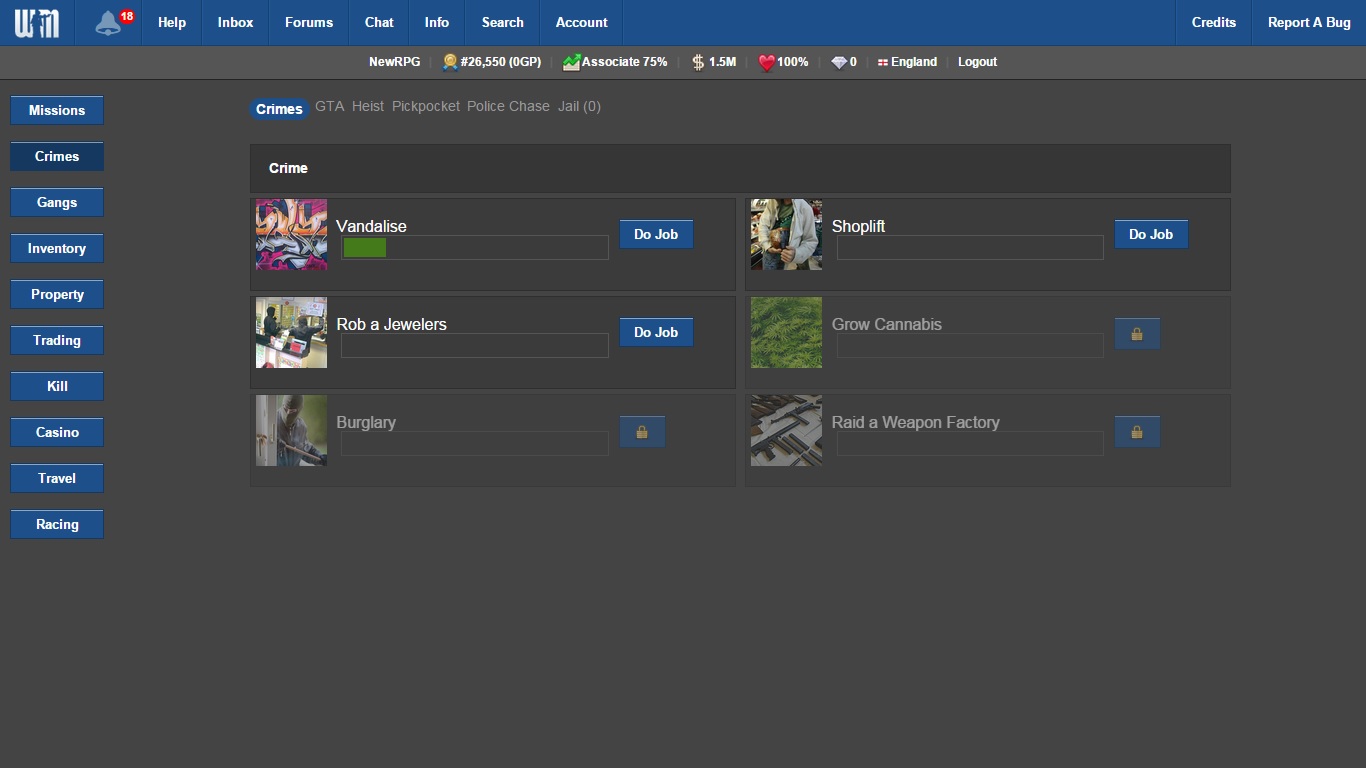 3

comments on

"World-Mafia"
TheDon
October 22, 2020 at 10:00 pm
Many hours I have sat and grinded on here, brilliant community, loads of fun, LOTS of content, never nothing to do, definitely worth a play!
Aaron
February 17, 2020 at 09:57 pm
Great game, always worth your effort, the admin is always updating and adding content
Harris BFD
August 31, 2015 at 10:07 pm
Lisn bitches this game is badass ok sign up