World Of Warfare (OFFLINE)
World Of Warfare is a free browser-based text game about virtual government. Under battle area you can choose perfect items, fight against another player and see your results. You can also search for certain territory and attack. Government Positions section gives you a possibility to change various updates such as tax rates, welfare, research etc. Parliament informs you with basic information about your government such as building type, last election, parties, current flag and many other aspects.





(10 votes, average: 4.9 out of 5)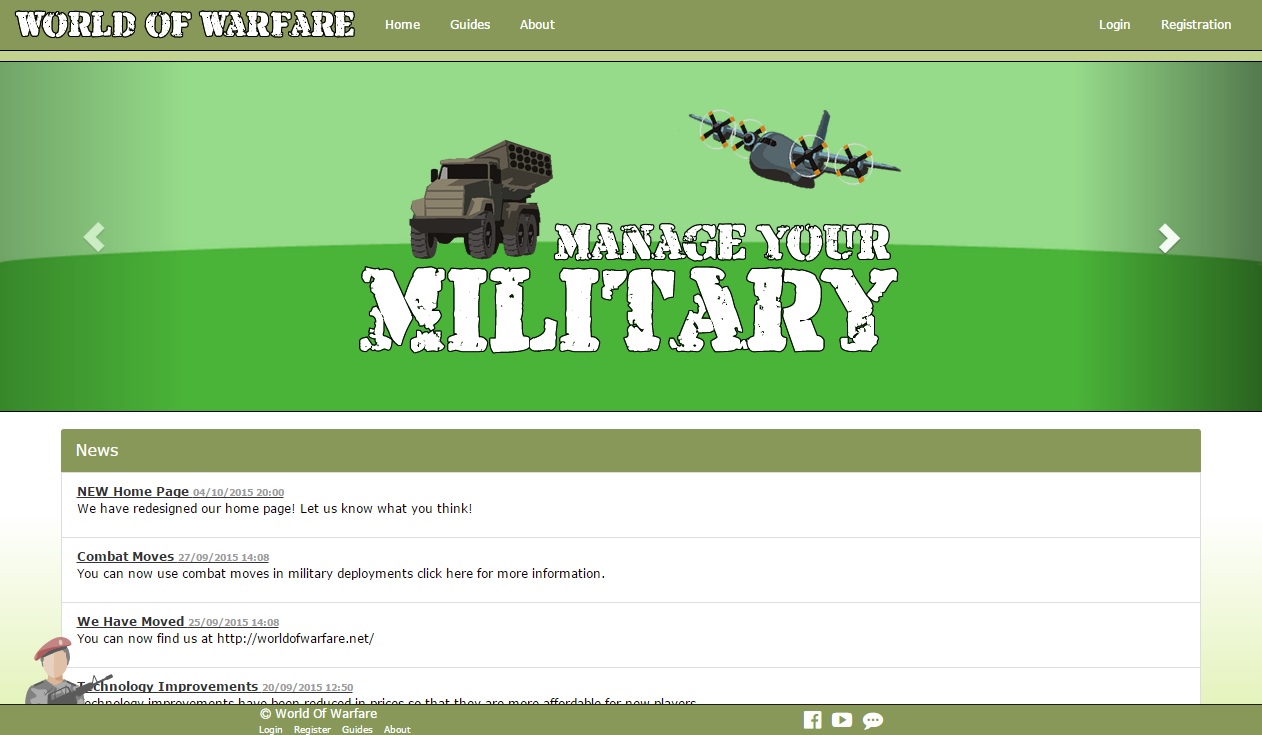 1

comments on

"World Of Warfare"
karkanister
October 11, 2015 at 01:43 pm
One to play for...