xRace PRO
xRace PRO is an online racing persistent browser based game. With limited fuel and money you have to survive the competition by racing and winning. Upgrade your car and if you feel like your car is at its limits, buy a new car. Your car has 3 attributes - Speed, Stability and Acceleration. Various updates like Braking System, Electrical System, Engine, Exhaust System, Filtration, Gearbox, Suspension etc. Race against other players, keep an eye on the Hall of Fame. Get a job and keep your money in a bank.





(5 votes, average: 3.4 out of 5)
Rate it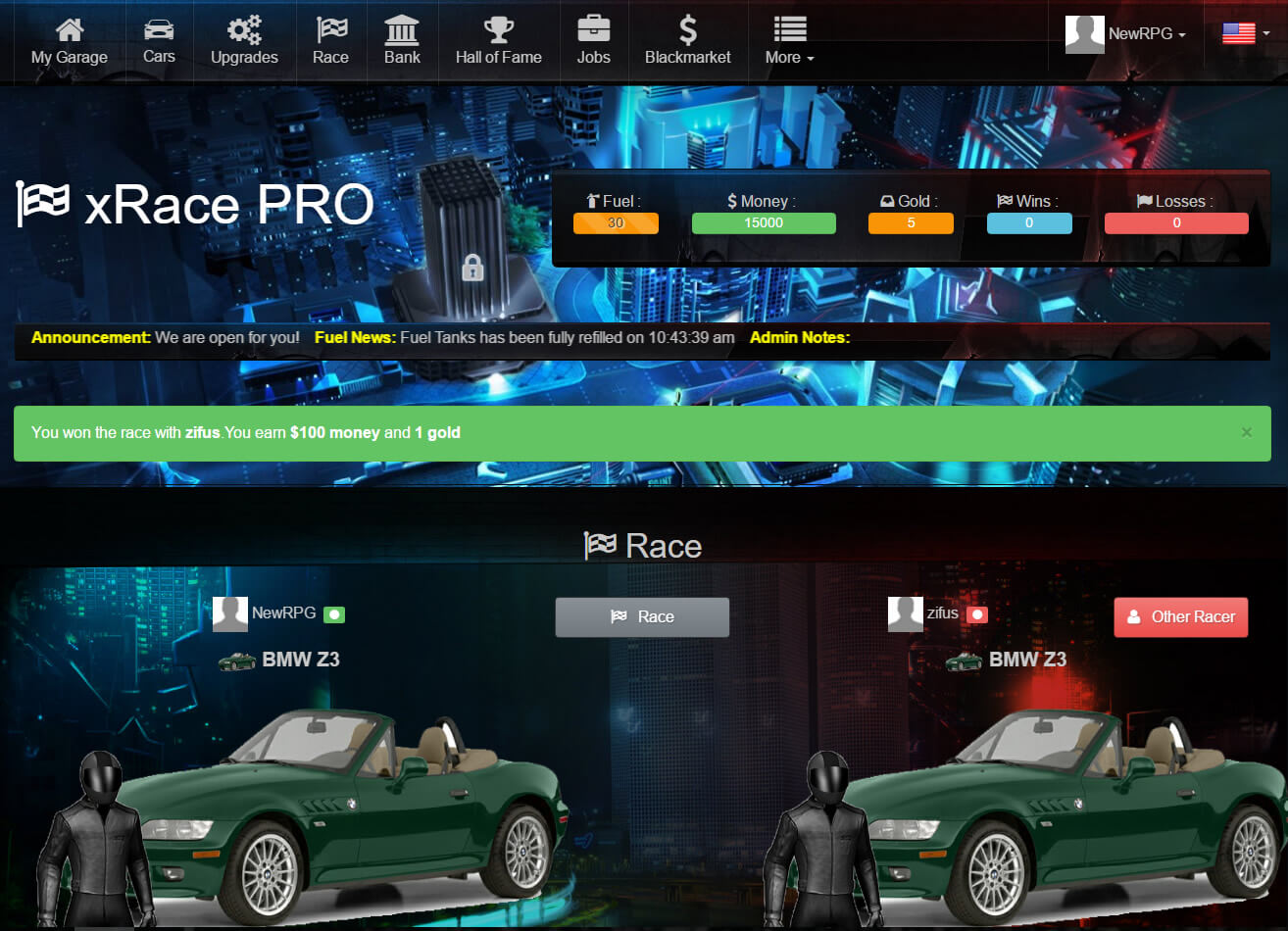 xrace-pro-online-racing-pbbg
1

comments on

"xRace PRO"
&sorch
April 28, 2017 at 04:12 pm
COOL!!!