ZeldereX Online (OFFLINE)
ZeldereX Online is a text-based multiplayer online game. As a player, you can be a leader to control galaxy. There are five races that you can choose from. You have to be in control of a planet. Create your own army, develop your empire and use the best equipment. Follow your dreams but remember that each player has the same goal as you do. Make your own decisions and use your strategy to be a winner.





(1 votes, average: 5 out of 5)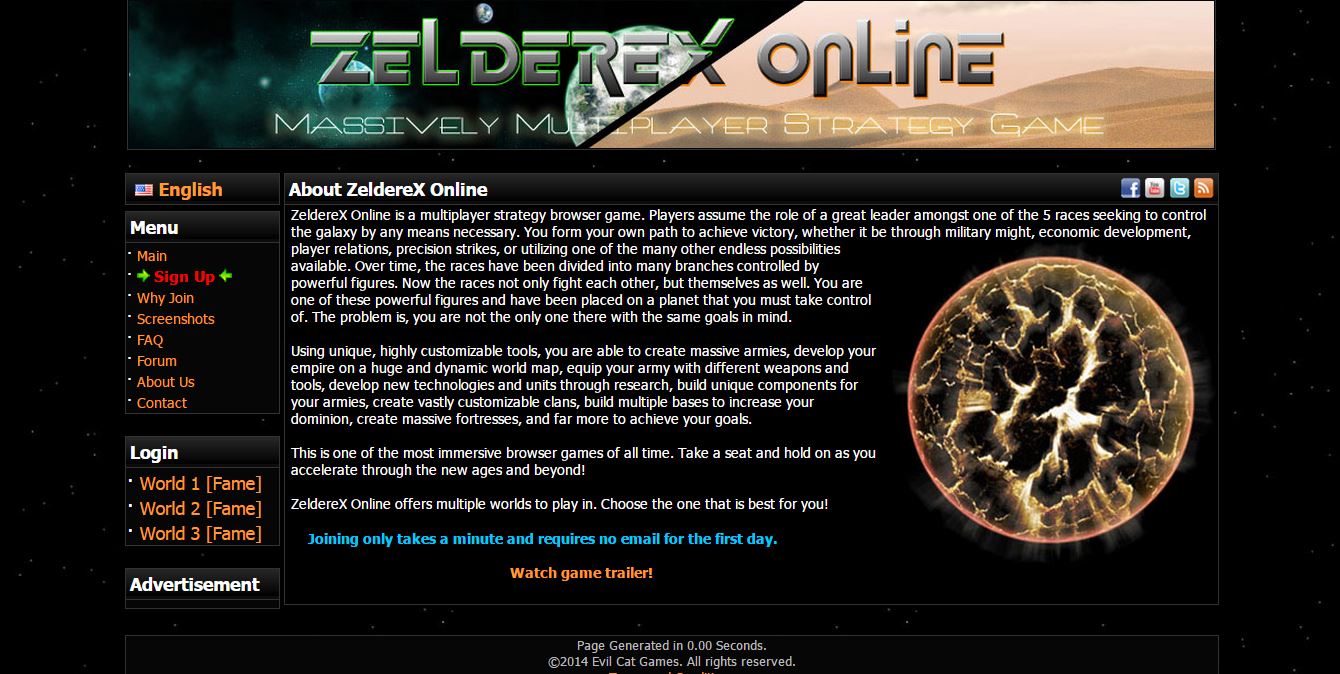 2

comments on

"ZeldereX Online"
Exrecon
July 25, 2016 at 05:48 am
Was the first browser game I played and I was addicted.
Finitosh
May 13, 2015 at 06:33 am
It used to be a good game.. a long time ago, now it's just exist without updates and players leaving one by one.