Zorg Empire
Zorg Empire is space strategy game. Main goal is to build and lead your own empire towards success and fame. 4 main resources are Metal, Crystal, Deuterium and Energy. Some buildings require different technologies to be researched in order to build them. Join an alliance to get support from old players who are willing to share their knowledge and tips. You can build your own shipyard and call merchants for different in-game trades.





(26 votes, average: 3.88 out of 5)
Rate it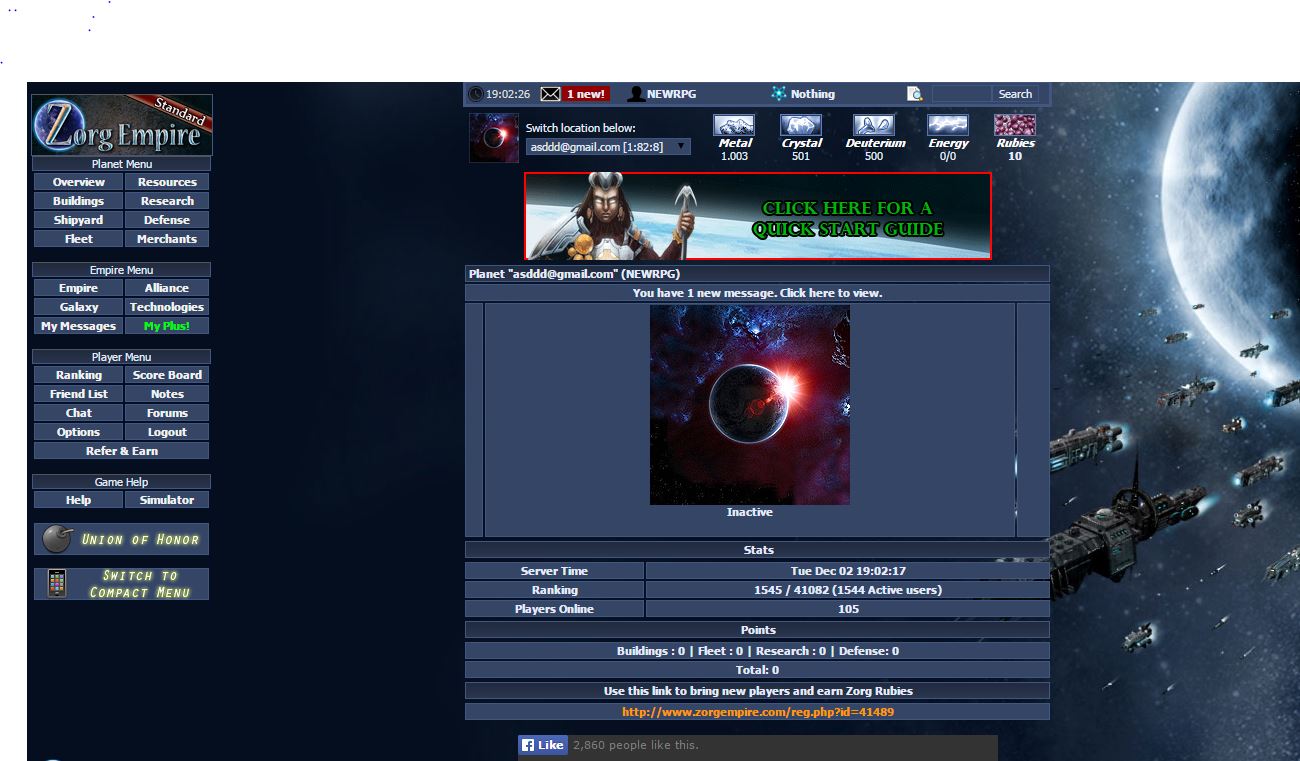 1

comments on

"Zorg Empire"
Rob Shulman
August 05, 2022 at 03:20 pm
This game is awesome. It's strategic depth is not readily apparent. This is a thinking man's game. The long haul game is not time consuming overall, unless you wish to push forward aggressively.