Zyperax
Zyperax is a free space-themed strategy game where you can create your own empire. Antimatter is the most valuable resource as it allows you to improve the empire. Crystal, Deuterium and Metal are resources that are getting produced on every planet. Darkmatter is a special resource that gives you a possibility to hire officers or increase your buildings and researches. You can construct buildings, do various research and create an alliance. You can also hire officers, earn academy points, create moon, purchase items from the market, earn achievements, reach the Hall of Fame and become the best in Zyperax world.





(8 votes, average: 3.25 out of 5)
Rate it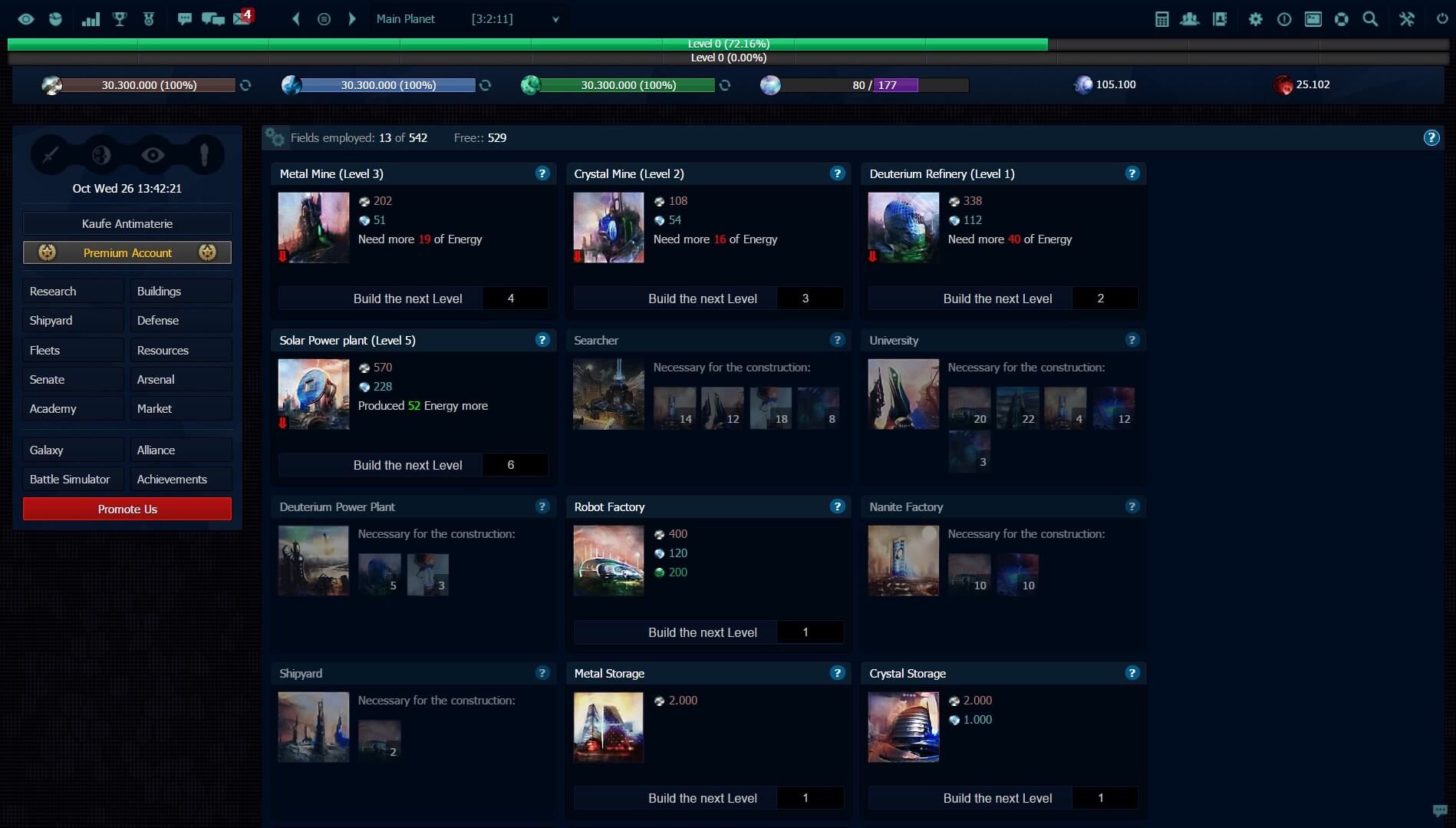 3

comments on

"Zyperax"
Trystyan
October 26, 2016 at 05:28 pm
Greeat game, love it more each day. Good balanced and with features that makes the game interesting
Xel
October 26, 2016 at 03:54 pm
Cool Game, i love playing with my Alliance there!
Upyria
October 26, 2016 at 02:55 pm
The game is fully featured, the Admin is working on and on to fixes major and minor bugs, while introducing new features to enrich the whole game experience.

I'm a player from little time, but i'll settle here a long.

I'm waiting for you, new players.