Betting on Madden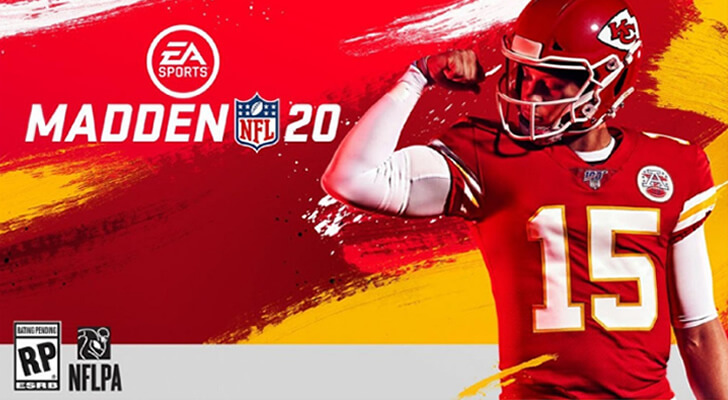 In these dire and uncertain times, the entertainment industry has turned to interesting angles searching for the next big thing to carry us through quarantine. When it comes to sports, most of the leagues and tournaments have been canceled, leaving us with pretty much only esports to look at and while the biggest titles such as League of Legends, DOTA and Counter-Strike continue to run rampant, traditional sports fans have found something more relatable in titles such as FIFA and NBA2K. For football fans, there is NFL Madden, named after the legendary coach, John Madden.

After looking at some of the largest sportsbooks in the betting industry, we noticed that NFL Madden has taken center stage with celebrities tournaments and with pro esports players and is available to bet on nearly everywhere. We spoke to the specialists at SportsbookReview to get an insight on the implications of this and well, as with other esports, there certainly are numerous factors to take into account when betting Madden. One of the things that stands out is that these games are simulated and not played by professional esports players as many other titles so the first thing you've got to be looking at instead of the best price, is the best game to bet on. Sportsbooks have different ways to set this up but it's essentially virtual sports with much nicer graphics, sound, and a much more powerful engine. Now, Madden exports now and understands the limitations of each character within the game and has played enough to understand how certain matchups go. If you played Madden as a kid, you probably fooled around with the game as well, drafting, creating your own team, playing tournaments and even online play are all available in the game and in every scenario you were stuck looking at stats for each player.

If you're a Madden expert you should definitely start looking at sportsbooks to earn some cash as the simulated games do not involve the limitations of player skill, mood, preparation, cheeses, etc. These simulated games rely mostly on stats and numbers and while there always is enough variance to strike an upset every now and then, the truth is that patterns matter a lot here and this is a great opportunity to cash in on your expertise.

Now, if you're new to Madden you should start by looking up some videos on the basics of Madden NFL 20 to understand how the current iteration of the game works. Madden NFL 20 was released in August 2019 so the game isn't too old and there's enough information going around to keep you up to date with the latest strategies. There are certain things that you will have to learn about such as X-Factors, abilities and zone abilities. The game has 80 players that are titled "Superstars" and they all have abilities you need to be aware of, for example Baker Mayfield is a Superstar with two abilities, Last Ditch which gives a better chance of getting a pass off in the act of being sacked, and Roaming Deadeye, which gives perfect pass accuracy when a pass is executed from outside the pocket, both according to IGN. X-Factors are just a bit different, there are 50 players in the game that have this type of ability. If you're familiar with passive abilities from role playing games or trading card games, then X-Factors won't feel too crazy, they're kind of the same thing except they're not active all the time. Drew Brees is an example of an X-Factor player which has four abilities and on top of that has the Fearless X-Factor which allows him to throw every pass with its accuracy unaffected by any defensive pressure.

It's crucial that you look up a list of these players and their abilities to have a better chance and winning some bets on Madden NFL 20 because some teams, such as the Arizona Cardinals don't have any players in the team with X-Factor abilities while teams like the Los Angeles Chargers have up to four players with X-Factor abilities. Clearly, these teams have a much larger chance to win and this is the secret behind finding games that are good to bet on.
0

comments on

"Betting on Madden"