Flash is Dead! What is the Future of Browsing Games?
Rest in peace, Adobe Flash (Jan. 1996 Dec. 2020). This plug-in was everywhere around the internet for a generation. Every high-quality online game or video would run on it. However, crippling security breaches and constant crashes urged for a replacement plug-in. It leaves online players with two big questions:
Can I still play the classics that run on this now obsolete plug-in? What now for browsing games?
A Bit of History
This plug-in was actually launched in 1996 by Macromedia. By then, it was called Macromedia Flash Player, and it was available as a free plug-in. It came as development on its predecessor, FutureSplash Animator. After Macromedia bought FutureSplash, the new owner started working on developments and upgrades.
It was a system divided into two parts. Macromedia Flash was the animation and graphics editor. Its platform, known as Macromedia Flash Player. This new plug-in allowed better video playing and more possibilities for browsing games.
Adobe bought Macromedia, with its whole portfolio, in 2005. The acquisition included software like Fireworks, Shockwave, Dreamweaver, and Flash.
In 2007, Adobe launched the Adobe Flash CS3 Professional. It's the first re-branded version of the plug-in and one of its largest ones. This plug-in would soon make possible 3D graphic editions and projections. The way this plug-in allowed users to interact with high-definition content influenced the way we use the internet today. YouTube ran its videos on it until 2015.
In 2016, in the rise of HTML5 content, Flash Professional became Adobe Animate. Nevertheless, it was already losing ground, HTML5 and other plug-ins. After this point, it started its march towards obsolescence.
Ageing Signs
In 2010, it was estimated that Adobe Flash was used by about 99% of internet users during its golden age. Such a tremendous success was due to a very clever approach. Pop-ups were sent, saying that a particular website requires Adobe Flash to open.
The new version was an immediate success. Also fast were malicious programs to creep into its security flaws. It turns out there were plenty of them. The National Vulnerability Database points that there were 1,122 vulnerabilities from 2002 to 2020. Problems started spawning faster than patches could deal with them. Adobe announced it would stop supporting Flash in 2017.
Announced Death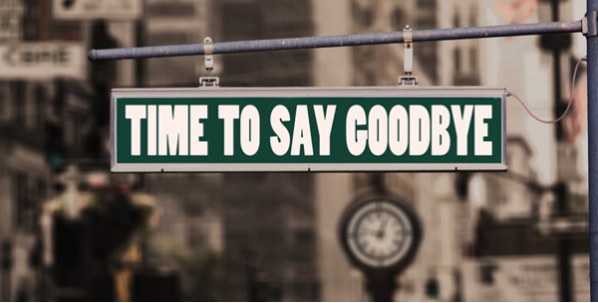 The plug-in was last updated on December 8th and was removed entirely on December 31st. By January 12th, Flash Player content was wholly blocked. It doesn't mean that classic browsing games are heading to oblivion, though.
Flash's legacy will live on the same way old arcade games did: through emulators. That's when Flashpoint comes in to preserve countless browsing games. More precisely, 241GB of games, accessed through an open-source emulator*. You don't need to download all those 38,000 games at once. Who would play them all anyway?
There are also lighter versions, which allow you to download specific games instead of the whole thing at once. It's even possible to find online platforms to play them from your browser.
Are There Any Other Options to Keep Playing Flash Games?
If you want to relieve that nostalgic feeling of the old games of yore, there are other options than the bulky Flashpoint. You can find Flash content, either animations or rounds, on the Internet Archive's website. There, you can find plenty of games running on emulators.
Some of the main emulators are Conifer, Ruffle, and Newgrounds. Conifer allows you to visit websites that are no longer available. Ruffle is an emulator used by Internet Archive to support its games. This emulator typically comes embedded in Flash games websites. Yet, some users report that this system isn't so straightforward to use.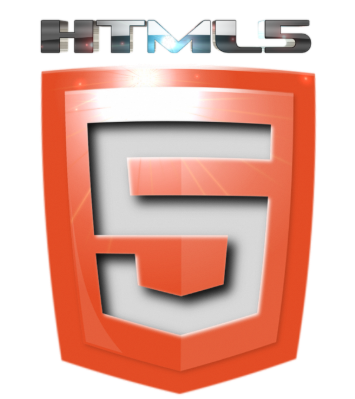 What's Next?
As Flash headed to retirement, other online plug-ins took their place. Most websites replaced it with HTML5, WebAssembly, and WebGL. HTML5 is a common choice for gaming sites, from old arcade emulators to online casinos as you can see if you click here. Nowadays, several platforms run classic games, such as PacMan, Sonic and Mario Kart in HTML5 format. There's no need to panic about playing the good old favourites with the new formats.
Microsoft plans to keep Adobe Flash working a while longer to help some business clients who use it. However, its set to launch an update that I'll ultimately remove it from Windows in the following Summer.
Microsoft and Adobe Flash
Microsoft abandoned Flash for good in its Microsoft Edge since last December. Microsoft wasn't alone, though. Facebook, Apple, Adobe, Mozilla, and Google did the same, as they announced in 2017. However, Microsoft will keep Flash Player to support customers that still rely on it for online business.
Flash will remain alive in the "Internet Explorer Mode" option in Edge. Still, it won't receive Customer Services Support, as it wiIl be considered a third-party plug-in. Microsoft stresses that there won't be security updates anymore. It means Flash tends to become even more vulnerable over time.
Microsoft plans to include the removal of Adobe Flash Player in its next update. Enterprise customers have until this Summer to adapt. After then, this plug-in is set to disappear from its last supporting browsers.
Conclusion
Flash is dead for average users, and for enterprise users, its expiry date is very close. Still, apart from browsing games enthusiasts, you won't see many people crying about it. In its late life, Flash was crashing a lot and becoming unnecessarily heavy. It's, of course, a minor inconvenience if compared with its far too many security flaws.
After Adobe announced the end of Flash in 2017, HTML5 content was already rising since 2012. HTML5 was lighter and more secure than Flash in most comparisons, and it's a strong candidate to replace Flash in popularity.
For those who can't resist nostalgia, there are many good options available. You can find emulators with as many as 38,000 games in them. Alternatively, you can download them as you play. Or simply play them online, with emulators that will run most probably in HTML5.
While we will miss the ease and convenience of Adobe Flash, it has paved the way for new and better emulators.
0

comments on

"Flash is Dead! What is the Future of Browsing Games?"