ManaPot Halloween giveaway event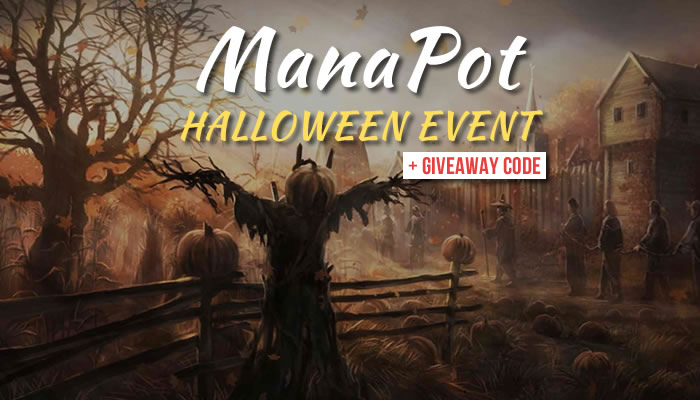 The Halloween event at ManaPot halloween event launched on 17th October. New items come with the event, that can be bought with ManaPots in-game currency. ManaPots can be gained by completing achievements or by donating. During this event, the design of the game has been changed to be more Halloweenish. In addition there is a giveaway code for free premium membership and a special in-game item, enjoy!

Unique ManaShop items during the Halloween event
You can buy Halloween unique items from the ManaShop link, which can be reached in the left menu while logged in with your ManaPot account. There are currently two items added, details below.
Jack-o'-lantern

The "
Jack-o'-lantern
" is not an ordinary item, it's a companion which gives your character
+20 Cooldown
while equipped. This item costs
25,000 ManaPots
. Only available during Halloween event.
Reaper Hood

The "
Reaper Hood
" in the ManaShop can be obtained only during the Halloween event costs
5,000 ManaPots
. Only available this year, which makes this item exclusive. This item does not give any bonuses to your character.
Try and get this awesome costume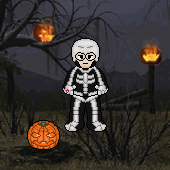 Unique
Halloween costume
that you can wear in-game. During the event, you'll come across [Skeleton Bone] as you train your skill and if you have enough of them, you can buy this awesome outfit. You need 150 bones in total to get all 3 parts of this custome set - head, chest, legs. You can always buy this costume with 5,000 ManaPots as well. Find 100 bones, you get +500 ManaPots for your account.
Giveaway code for 24h of premium subscription
Here is a promo code that will last until November 1st for you guys. It will provide you with 24 hours of subscription time and a [Bag of Candy] in-game, that contains items which increase your Energy for 1 hour each.
Giveaway code:
NewHalloween
How to use the code
After logging into the game, click the "Play ManaPot" button on top and follow the guidelines shown in the helpful image below.

0

comments on

"ManaPot Halloween giveaway event"