Interview Table Tennis Manager with Wolfgang
In this interview we pose questions to Wolfgang, the creative mind behind Table Tennis Manager.
Who is Wolfgang?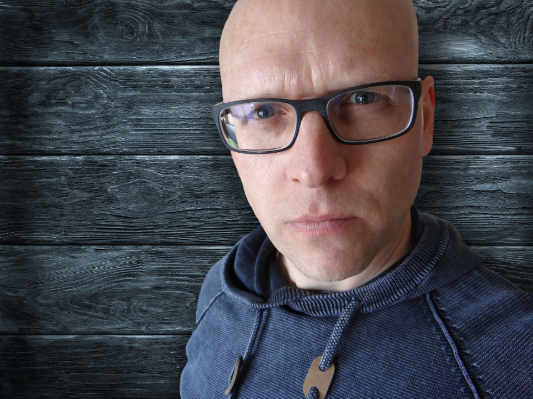 I am a 47-year-old media designer who grew up in the C64 generation and played a lot of computer games as a child. I mainly like strategy games mixed with building, research and trade, something like Civilization for example. Since I was so fascinated by computer games as a child, it has always been my dream to create my own game. Unfortunately, I have one big problem: I can't program myself.
But when browser games became popular in Germany, I saw an opportunity to find a programmer who could realise my ideas for little money, because programming a browser game is not that difficult and a good programmer can do it all by himself. Moreover, browser games are platform-independent and suitable for multiplayer. So back then, more than 10 years ago, I started looking for a good programmer...
How is working with an external programmer?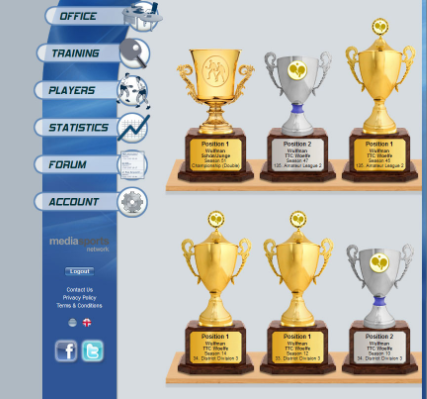 After the first programmer was quite a disappointment, I was able to pull up a successful game with the second one and he continues to support me even though his time is unfortunately very limited. Nevertheless, over a period of almost 10 years, the two of us have formed a great team and pulled up a remarkable game that continues to be successful, even though browser games themselves are in sharp decline. Maybe I should mention that I didn't even design the visuals of the game although I am a trained media designer, but I just realised that there are other creatives who can do something better than me. So I'm the one who organises things, develops ideas, assigns work, tests, takes care of marketing and player support. Everything else are services that I buy on account. At this point I would like to refer you to the trailer below, which I made myself.
The Table Tennis Manager came completely from my own hand, so at least the idea. I didn't orientate myself on a specific model but simply developed an idea based on my long experience and then told the programmer my implementation wishes. Most of the time, he was able to implement it exactly the way I wanted, and if not, we exchanged ideas on how to solve it. In the past, we communicated via e-mail, but nowadays we use GitLab, which has made the work a bit more professional. Of course, I could have made a football manager at that time, since this sport is more popular, but since I play table tennis myself and saw that there was no known manager game for it yet, I decided on this sport.
How would you describe Table Tennis Manager?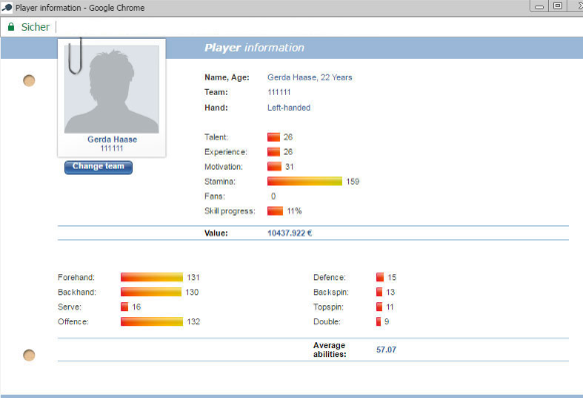 Table Tennis Manager is a game where you set the course during the day to build a successful team, make your hires, train, design strategies, make the line-up, train youth players, trade economically, react to events, play friendly matches and much more. Every night (CET time), the server calculates the settings and lets the games take place. The beauty of this is that you don't just play alone, but we currently have up to 1,000 human-led teams in the game. The remaining places are filled with computer players, which also makes the start relatively easy. After just a few weeks, you can quickly move up from the lower leagues to higher leagues and compete with better teams.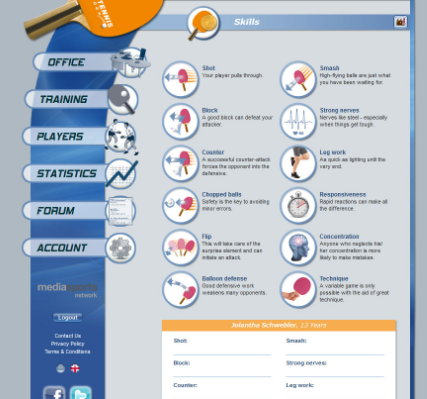 By the way, this game principle has become big and popular especially in Germany, while it is unfortunately not so well received internationally. Maybe it's because of the German mentality of planning, organising and thinking ahead, because that's what makes such a game so appealing: Developing long-term strategies to be better than others in the long run.
The special thing about Table Tennis Manager is that it was developed completely independently and is not a template or similar of another game. In addition, the Table Tennis Manager occupies a niche that no other game of this size occupies and is therefore unrivalled in this niche. Over the many years, the game has reached a very great depth of play and the development goes on and on. I exchange a lot of ideas with the community and respond to their wishes. Today, many ideas no longer come from me, but from the community. Table Tennis Manager is also timeless, as you can see from its long history, and it doesn't require much playing time per day. So you can easily play it on the side.
Any big issues?
For me personally, the biggest problem is the dependency on the programmer, who is not permanently employed by me but leads his own life and therefore he doesn't always have time for me when I need it. The second biggest problem is emotionality. Because of the close contact with the players, there are sometimes different opinions and discussions during the exchange. Of course, there is also criticism and as the operator you have to try to stay calm and neutral, which is sometimes very difficult in heated discussions. After all, the game is my "baby" and when it is insulted, it hurts my heart.
Is there an active player base?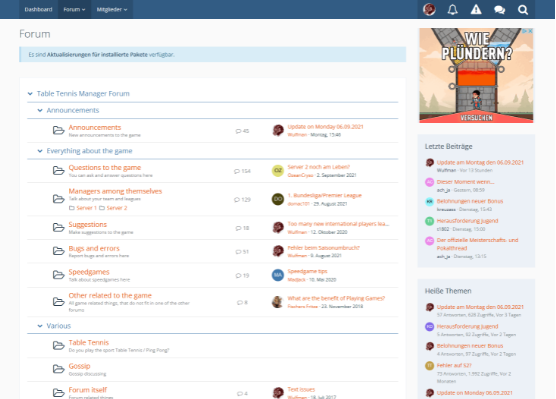 I'd guess the active players to be around 500 at the moment, although that's hard to define. The bounce rate among newcomers is unfortunately very high because the game concept no longer appeals to many, simply because there is no "action". Society has become very fast-paced and overstimulated, and a game that only has its calculations at night and little happens during the day can no longer keep up. However, once a player has fallen in love with the game, he stays with it for a very long time. We still have players who were there when the server started 9 years ago and are still actively playing today. There have also been some who quit and came back because they couldn't live without Table Tennis Manager ;)
The community communicates mainly via the forum, although there is also an internal mail system in the game. At the moment the players are mainly German, so the communication in the forum is mainly in German, but I would be happy if we could welcome more players of other languages in the game and in the forum.
Story time!
Strangely enough, the first thing that comes to mind when I hear your question is a sad story. We had the first "millionaire" in the game after a few years, who managed to run his account up to over a million. In the process, he uncovered an imbalance in the economic system, which I naturally had to close. That's why I had to make fundamental changes, e.g. reduce the income from spectators, because otherwise there was too much money in the game, for which you could no longer buy anything reasonable in return. Some players resented this, although it affected all players equally. The millionaire himself was attacked for the way he played and eventually both he and a few others left the game as a result. I thought that was a great pity, but as the operator I had to act that way or it wouldn't have gone on much longer. Today that is history and only the old players can remember it.
Anything in the pipeline?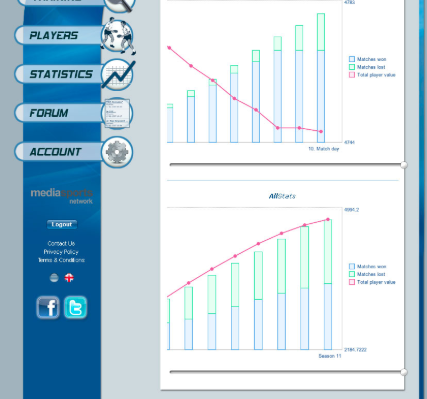 Oh that's difficult. I have many ideas about what else could be implemented and so do the players.
There is no lack of creativity, but the capacities of my programmer are unfortunately limited, as is my wallet. Nevertheless, I try to manage a big update with new functions every year. Besides improving the current game interface, the next goals are, for example, to programme a conversion for Steam, to integrate different nationalities into the game, which can then compete against each other in tournaments, and I have commissioned games in mind, but I still have to work that out conceptually.
Did Wolfgang get you interested in to the game of Table Tennis? Check out Table Tennis Manager!
0

comments on

"Interview Table Tennis Manager with Wolfgang"