Apps or mobile browser games?
The worst year for browser game developers. Over 150 million mobile users already this year launched the mania of mobile apps and responsive websites. Earlier it wasn't mandatory to own an adjustable website, but in 2015 Google actually ranks websites that adjust to small devices. Few years ago developers of browser games did not take mobile gaming too seriously as they had enough traffic. But they didn't think that the increase of mobile gaming would decrease browser gaming that much. Over 100 unique browser games have shut down in 2015 due to the huge decrease in browser gaming traffic. In a way this is very logical and the only solution for browser games is to create an app or redesign the whole website that would adjust to the device, such as mobile and tablets.

Mobile gaming is constantly growing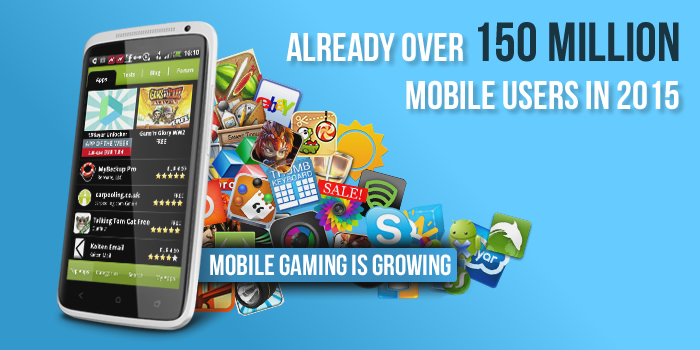 With the rapid mobile users expansion, developers have to give up their comfort zone. Thanks to that a lot of
browser games are now mobile friendly
. This is all positive for players, more hassle for developers. In the end if you want to be successful, you have to invest and keep an eye on growing trends, that's how it's always been.
Why should browser games support mobile users?


Better gaming experience - This means you can see your character data and game features in your screen without the need to zoom in and out every second.


Saves time - It's always good to grind a browser game while being outside and equipped with a mobile device.


Brings more players into the game - Boosts the website rankings in search results.


What about game apps?
Some games offer players mobile friendliness through flexible web design, but some browser games require
apps
. There are certain companies which have recently focused MOST of their time to mobile games that could be played after downloading an app. This means that apps are very profitable for game developers. New companies joining the gaming industry themselves an app without a question, but
old browser games
don't do that.
Apps vs. mobile friendly browser games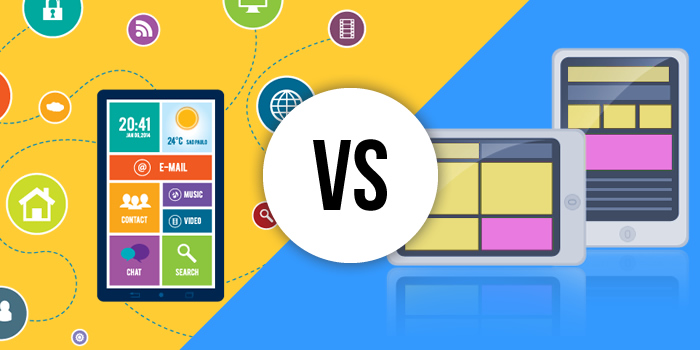 Advantages and disadvantages. It's difficult to point out which mobile games are the best as both of them include their own unique advantages. In addition, every player has a different point of view as some of us like ordinary mobile games while others prefer the app version.
Mobile browser games
 are easier to use since there is no need for downloads. Simply take out your smartphone, login and play. The noticeable disadvantages are poorer design and the lack of special effects.
Apps
, on the other hand, are in general faster because they are made ONLY for mobile games. This ensures you an excellent gaming experience and saves you some time. App mobile games can also be much fancier and better looking in general. Awesome effects while fighting or doing other actions. Many players don't like the idea that you need to download an app for each game you play.
Examples of browser games that have an app


Tribal Wars - A strategy game set in the medieval village where you can strive for power


Tribal Wars 2 - It's a medieval strategy game which is similar to Tribal Wars


Grepolis - A game that requires strategy and allows you to build your own empire


Forge of Empires - A modern-looking mobile game where you have an opportunity to build a city


Shadow Kings - A game with a possibility to expand your territory and turn a small city into a metropolis


Empire: Four Kingdoms - A game where you can become a king and build a powerful fortress


2 biggest browser game developers that now focus on apps
InnoGames
InnoGames is a developer and also publisher of online games for browser and mobile browser games. All of their games are free to play. However, there's an opportunity to buy items that bring additional advantages to players. InnoGames believes that "mobile gaming is one of the key strategic goals for the future". That's why they constantly develop mobile games allowing players to experience wonderful adventures.
Goodgame Studios
Goodgame Studios is a software company which specializes in online games development. There are lots of employees in Goodgame Studios who operate on both web and mobile platforms. The company is very popular and there are millions of active users from all around the world. They claim that their aim is to be the leader in gaming industry.
However, if you're not a big fan of apps you can find ordinary
mobile games in our own listing
. All these games have mobile-friendly layout which makes them easy to use on mobiles.
1

comments on

"Apps or mobile browser games?"
Hade
November 15, 2015 at 11:27 pm
Apps are better because you don't have to open up a browser, that is all.