Old browser games you've not heard of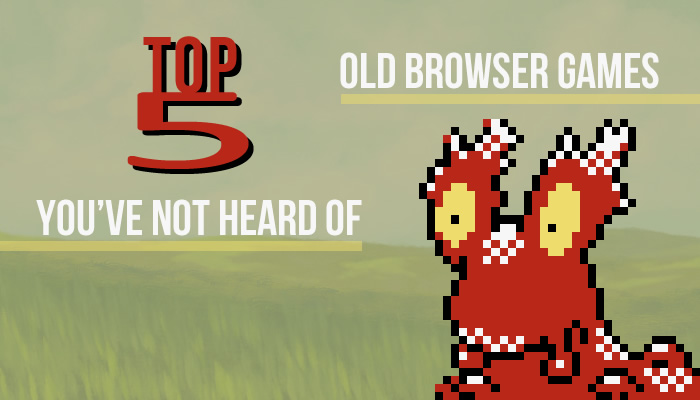 Sometimes you just feel nostalgic and you want to play old browser games. We have gather 5 old browser games that are not just old, but have some sort of a unique twist to them. Do not expect some fancy graphics, but rather a gameplay that will be addicting.


Frog life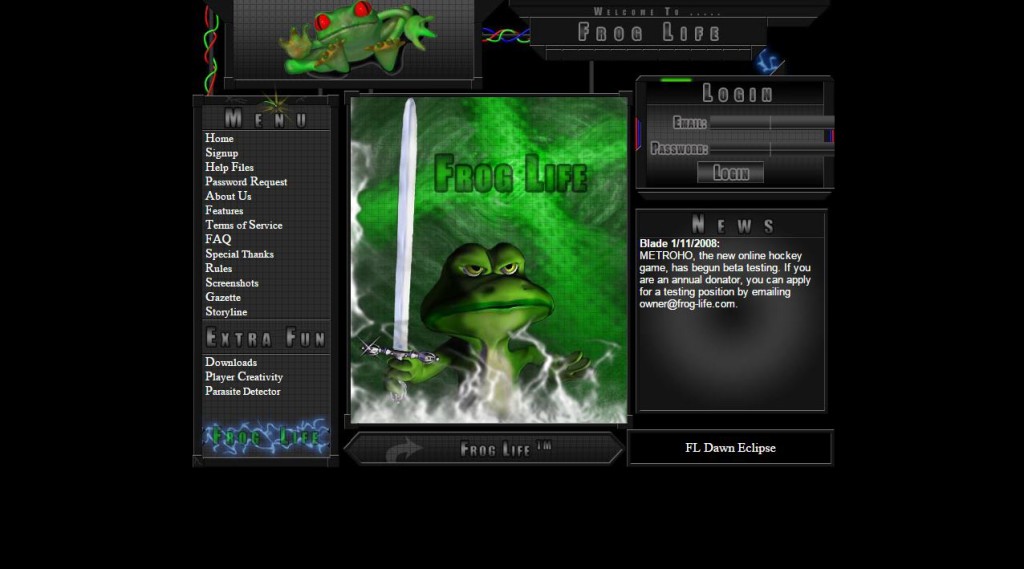 Frog Life
would be better described as antique, rather than just another old game. It has mature content within the game itself as well as discussion areas, such as the forums and chat. Players should be at least be 16+ to play.
The Hacker Project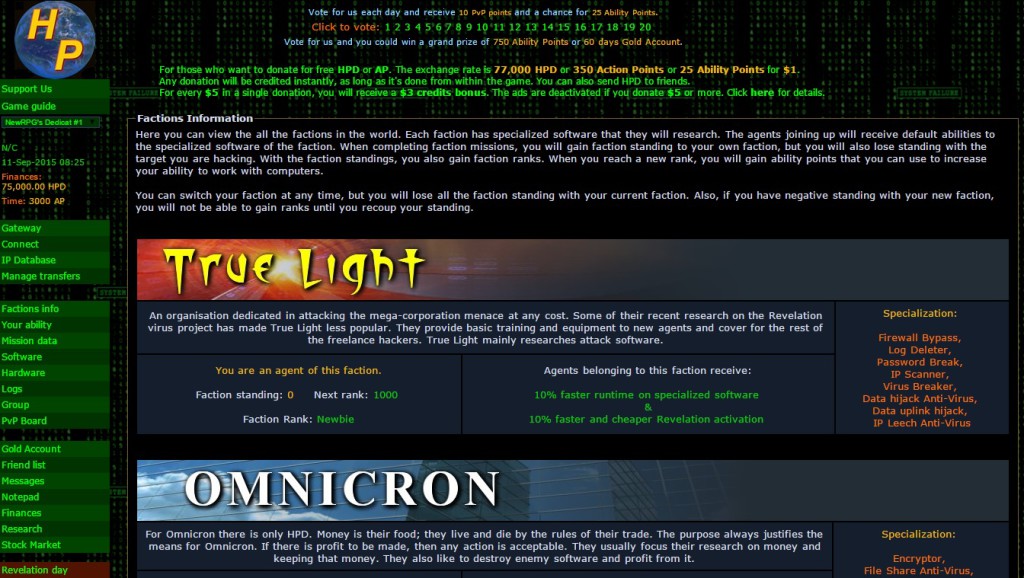 The Hacker Project
gives you the opportunity to feel what it's like to be a criminal in the digital world. This game is over 10 years old, but has had continuous updates all this time.
MonstersGame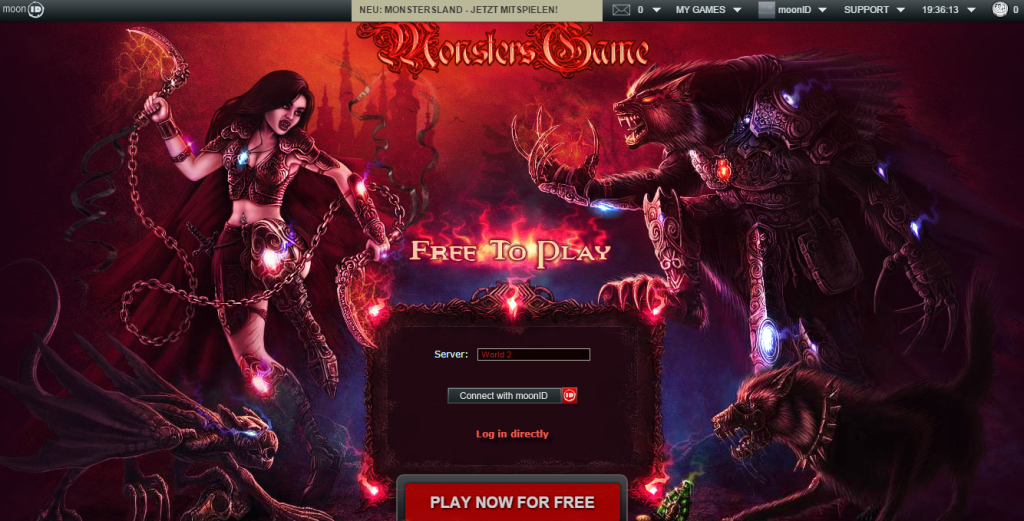 Monsters Game
is focused on vampires and werewolves. They have improved alot and used to have much worse graphics than they have now, but the gameplay is still the same as before.
Lords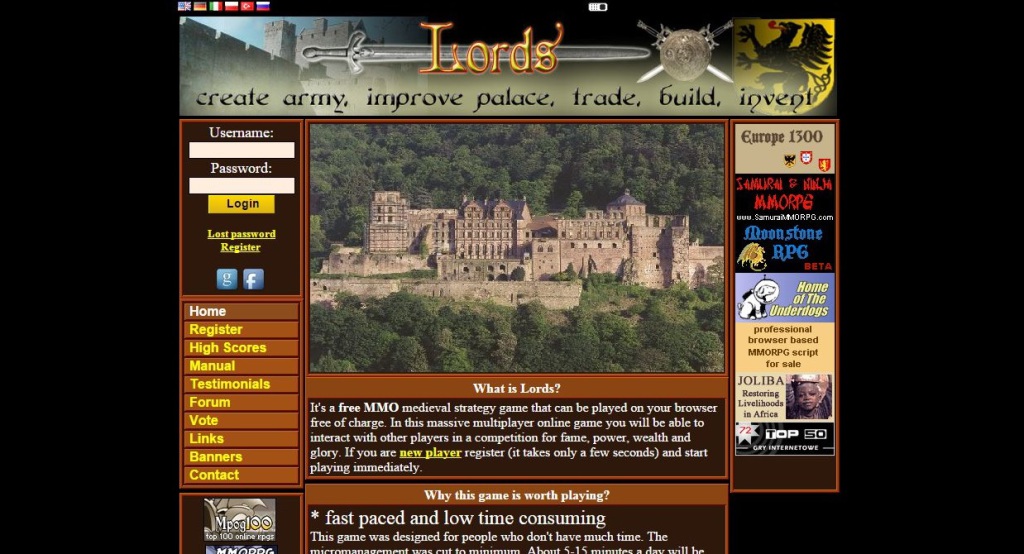 Lords
is a simplistic and easy to learn text based browser game in which you build an army and own land. You can directly attach other players and steal gold from them. Of course others can steal from you too. So never have too much gold unused, rather invest all your free gold into building a better army.
Carnage Blender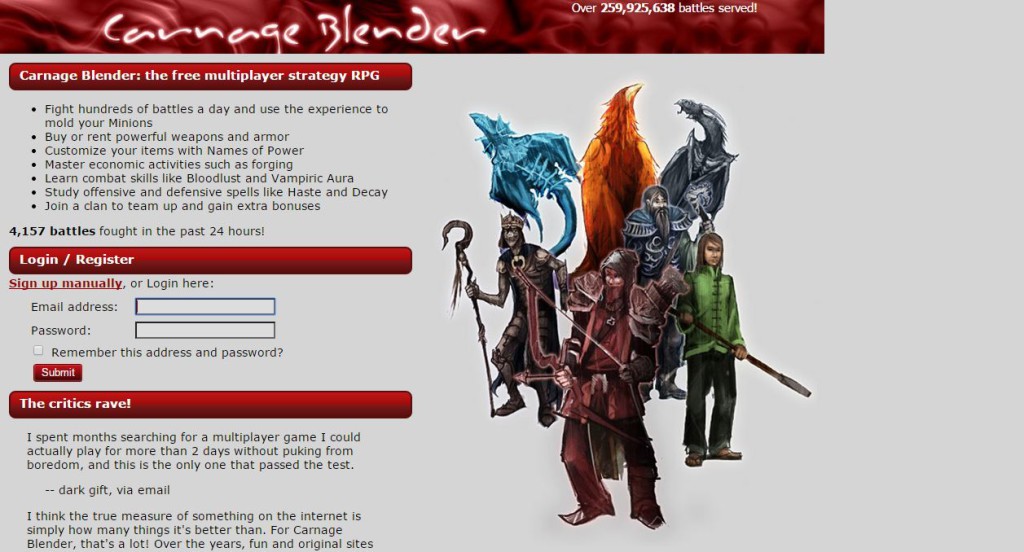 Carnage Blender
is focused on awesome battles and improving your character with modified items and stats. Many skills and spells to use in battles. Community based game, which means you need to join a clan to advance faster and work together as a team to achieve new goals.
0

comments on

"Old browser games you've not heard of"