Closer look at Xterium and its future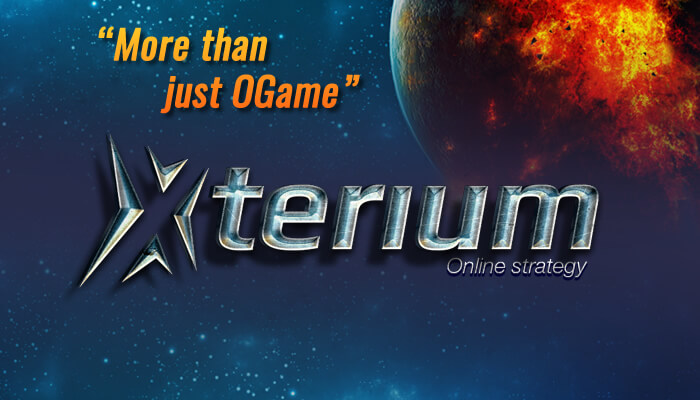 Xterium is a strategy game in space. Thousands of players compete constantly on our servers in order to become the best strategists of the universe.

Using the resources available in the game, improve your technologies and creates new buildings. Thanks to your progress in the game unlocked new infrastructure and new technology that will give you access to more powerful fleets in order to secure your power and dominate the galaxy.

Explore the galaxy in search of new operations, creates secret outposts and bases to coordinate your attacks against your enemies, establish new relationships with inhabited planets you encounter.
Become the greatest strategist the world has been waiting for so long.

Xterium.space is a game of continuous improvement that consists of a professional team.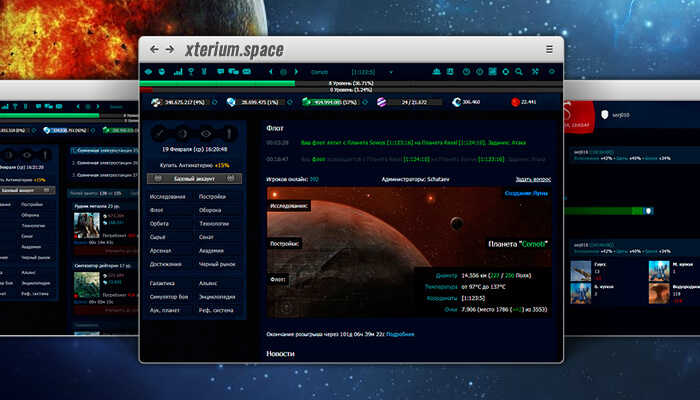 Upcoming features
Xterium constantly improves functionality and tools that are available to players.
A wiki and a forum
will be available to communicate or understand the features of the game.
It is planned to incorporate a
guided tutorial
directly into play to help new players to create their empire on solid and stable bases.
Planets of alliance
will also be available soon, it will allow alliances to strengthen their supremacy.
An Android APP
is around the corner so you could access the game with your phone, and an extension for browsers as well.
"Discover the universe Xterium on our server. Xterium is a future game based on the future."
Explore Xterium
0

comments on

"Closer look at Xterium and its future"