Gates of Survival automatic skilling
New automatic actions skilling system, meaning there is a timer for each action. You can also cancel the action at any time you want. 3 sec timer for free players and 1.5 sec timer for members. This applies to all skills, but not combat. Before this new system, there were buttons instead. Don't worry, buttons will still come back after some issues with the game system have been cleared.

Game Map
The map system is something the players are really fond of. Simple text links would be boring, but a nice visual overview of the Gates of Survival's locations is a nice touch.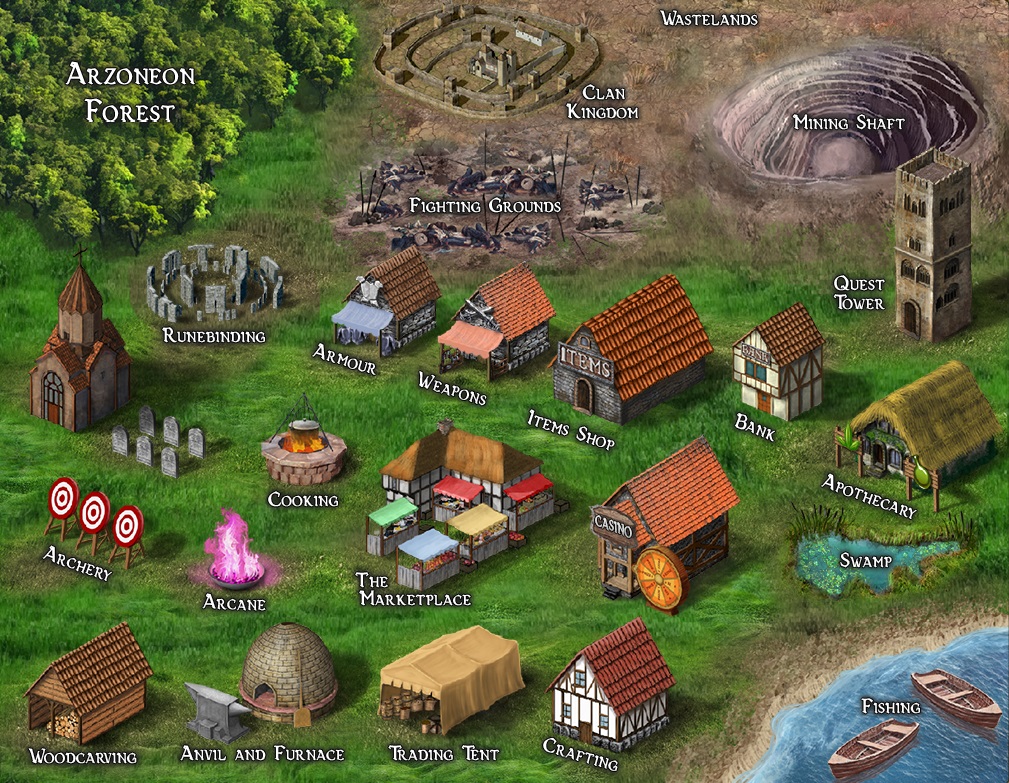 Latest updates
This is quite new browser game and some basic things are still in development, although the game sure is playable already. For example recently they have added Total XP info to player profiles, which is quite common sense for every game. Some item equipment and skilling issues have been fixed. At the moment they have disabled selling weapons and armors because there is a bug that occurs when these items are sold. On the bright side, there are updates and improvements literally every day so you can really feel how the developer is pushing the game forward.
Play Gates of Survival
0

comments on

"Gates of Survival automatic skilling"