GTRacer TeamSpeak channels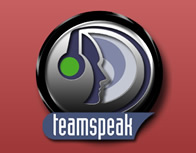 GTRacer has opened a TeamSpeak server for the community. Player called "Letsgorace" originally suggested the idea to the mods and quite soon after that it got approved. This of course means you need to use your headphones and mic. In addition you need a TeamSpeak to join GTRacer TS channels. 3 channels were made to liven up the community, players are allowed to talk about overall game related topics. One additional channel is for GTRacer moderators. Server IP address 85.236.105.44:10387 gives you access to these channels, enjoy.


Latest GTRacer fixes
Game is still not flawless and bugs are near impossible to avoid. They have fixed an issue that didn't allow forum registration. Generator for races, meetings and staff are also working now without problems. Overall lag-time has been significantly reduced.
Play GTRacer
5

comments on

"GTRacer TeamSpeak channels"
JoppAntonio
August 14, 2015 at 09:57 am
If i remember correctly, the game changed the owner, but still this is one of the few games worth playing and the only racing type to even consider.
Yanik
August 01, 2015 at 04:08 pm
One of the only Games with a hella load of Cars and Parts. Great People play it. Realistic Hp and Nm Ratings. Real bodykits. Of course the game is not perfect but I'm Pretty sure it's damn near it.
OgierJr
July 16, 2015 at 03:18 pm
Best petrolhead game around that is playable on mac. Still working out a lot of bugs, though. but still, liscensed cars and parts, and you can start your own dealership or parts store.
Joeyman96
July 15, 2015 at 11:09 pm
GTRacer is deffinatly the best text and picture based web browser based game i've ever played and i have played quite a few of them! i love the community and the fun you can have! the posibilities are almost endless! :)

Sincerely Joeyman96
Pewigg
July 15, 2015 at 02:54 am
One of the best PBBG's you can play for gearheads. Appreciate all the work being done to it.