Minethings - Free code for credits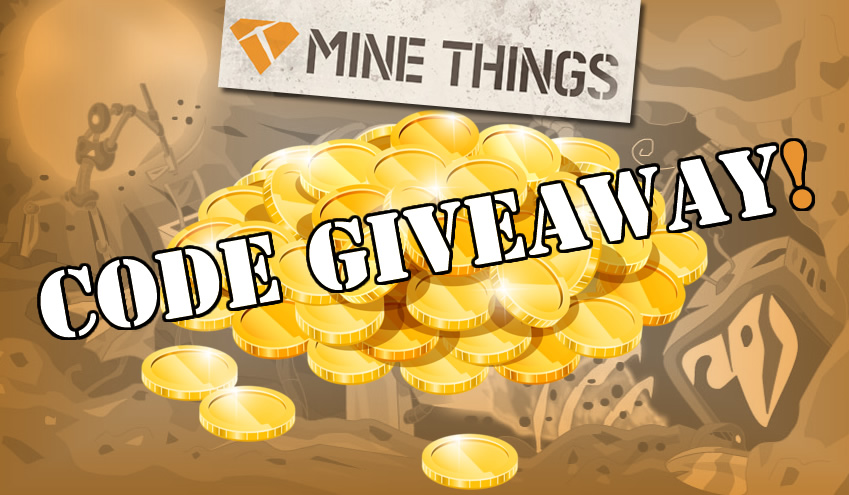 Grab the free code for Minethings to get in-game credits that would normally cost real cash. For new users, this is a great chance to start your journey with extra premium credits because this code can be used only if you account is less than 10 days old. This coupon code will expire in 3 months, after that you won't be able to use the code.


20 credits code for new users
Giveaway code:
NewRPGcredits
How to use this giveaway code

Start playing Minethings
5

comments on

"Minethings - Free code for credits"
Lorne
November 22, 2015 at 05:36 pm
Coupon expired 11/11
imp
October 31, 2015 at 11:12 pm
Pretty fancy game. Love that you progress and gather resources and items 24/7 when you are not logged in.
MeMeh
August 24, 2015 at 11:25 am
What is the end date, what is the last day i can use the code??
worsethanIE
August 13, 2015 at 09:09 pm
The game is too freaking slow, this is not my internet problem, because other sites load just fine. It's impossible to play if you have to wait minutes for the page to load.
Japhet
August 13, 2015 at 10:06 pm
Where do you live approximately? Which pages do you find slow? I live in eastern US and find the pages load rather quickly. It depends on what you're doing though. The machines page can be slow. The vehicle send page can be slow if you have a lot of things to send.
Hylss
August 13, 2015 at 08:22 pm
You do realize 20 credits pretty much nothing you can do with it right?
LepriX
August 14, 2015 at 04:45 am
Never heard of it before, although i've played 99% of idle games in Kongregate and ArmorGames. BTW the key is shown, shouldn't it be hidden and then generated if you clicked a button?
Japhet
August 13, 2015 at 10:18 pm
You can triple your mining rate for 6 weeks! That's a 12-week head start over non-paying players.