MobstarGame - Ridiculously complete online mafia game with apps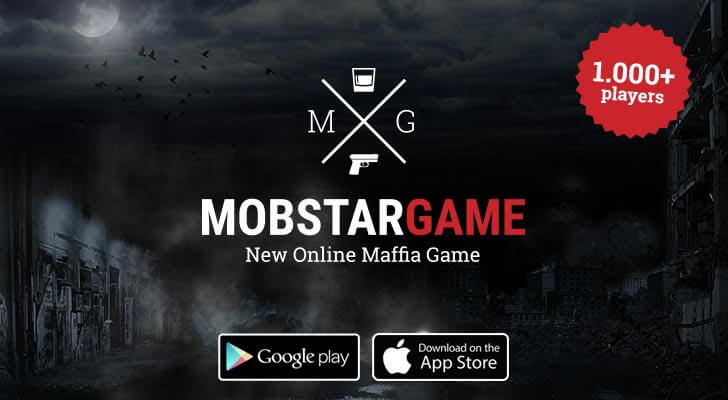 MobstarGame.com is a new online text-based maffia game, which can also be played on the iOS and Android applications. The game is free to play, but also has some paid features inside.

In MobstarGame players have to develop their mafia character, with the goal of dominating the game. The crews play a vital role in gaining money, bullets and properties. Teaming up will give you advantage over other players and will give you respect. And what is a mobster without respect?

Oh great, another mafia game. Why is MobstarGame different?




Development: daily updates, bug fixes and enhancements as requested by players.


Networking: working together with other players has never been more important.


Completeness: large number of unique features, there is always something to do.


Security: no scripts, no hacks. We have a zero-tolerance policy!


Gameplay: all game elements are connected. Understanding how things work, will grow the chance of being the most respected player!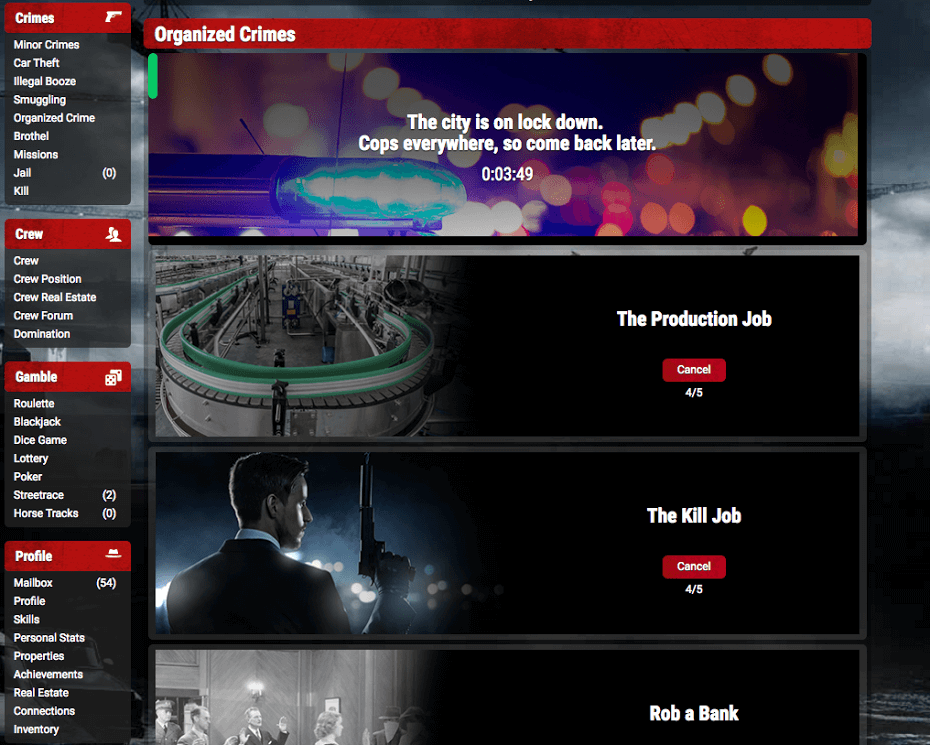 Well thought-out gameplay
You start off as a small gangster with large dreams. Dreams of respect, piles of money, a vast network and lots of properties. By doing mafia activities, your unique character grows and your possibilities grow. Join the forces of a crew and try dominating the game. But be aware, there are always gangsters waiting to kill you and claim your positions.
While the game is largely text-based, surprising visuals and layout will enforce the feeling of being a mobster. For instance, the poker tables, car races and horse tracks are actually being shown as animations.
Mobile Applications
Playing more will make you a better gangster faster, because you are able to do more recurring events. Every second, every minute, every hour: there is money to be made! Therefore, you have the possibility to play the game on our iOS and Android-applications with real-time data exchange. Play. Grow. Earn. Anytime, anywhere!
Large number of unique features
There are countless of mafia activities in MobstarGame. Bribe a local store owner, kill a casino owner or place a bet on the next horse race, where the horse you trained is running. The number of features is too large to enlist them all here, but here's a small excerpt:


Crew structures with different teams, positions and tasks


4 Crew real estate types that need to be developed as a team, like the crew bullet factory


6 Personal real estate types, like the lead factory, personal liquor store and bar


Unique gambling possibilities - horse tracks, car races, poker and 3 casino's


4 different types of team-based crimes


In-game chat for communication


1.000+ other mobsters!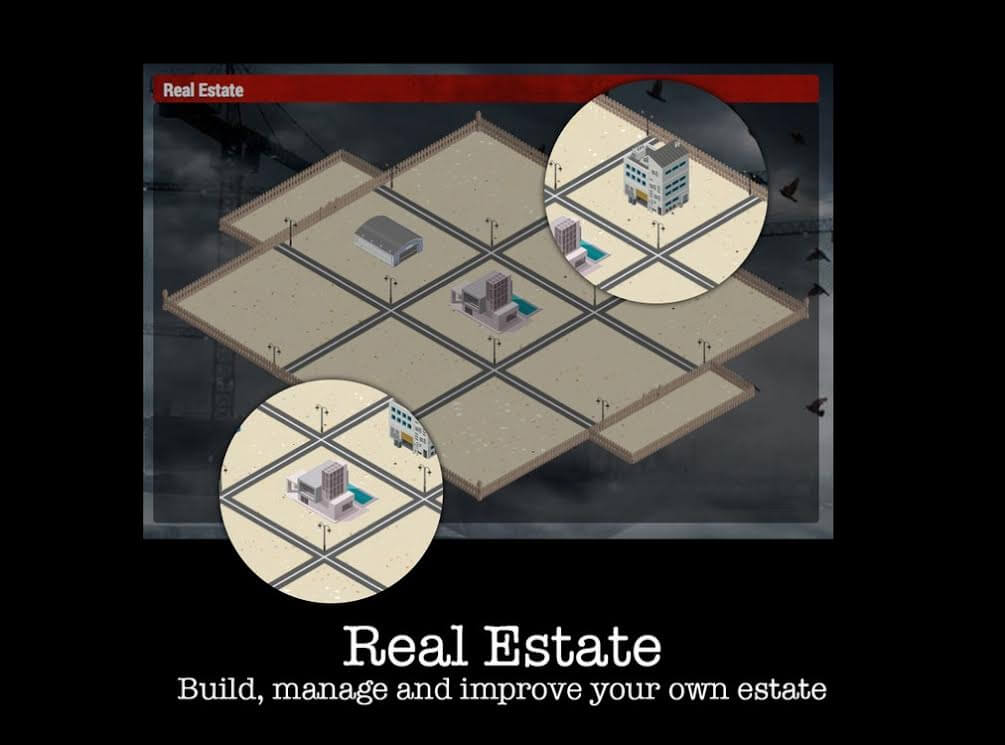 Development, updates and security
We are sick and tired of games that lack of support and development.
We have full-time developers improving the game by enhancing the experience, fixing possible pain points and of course: adding new features to the game.
The game is heavily monitored: we have a zero-tolerance policy on hackers and scripters.
Only players that actually play the game, will have a chance of dominating the complex MobstarGame-world. Like it's supposed to be: cheaters, slackers and … will never receive the respect that's needed to become the greatest godfather.
Develop your gangster, find your place in the ranks of the mafia and dominate the unique world called MobstarGame. Join us for free!
Play MobstarGame
0

comments on

"MobstarGame - Ridiculously complete online mafia game with apps"