Nations v0.11 patch brings us new features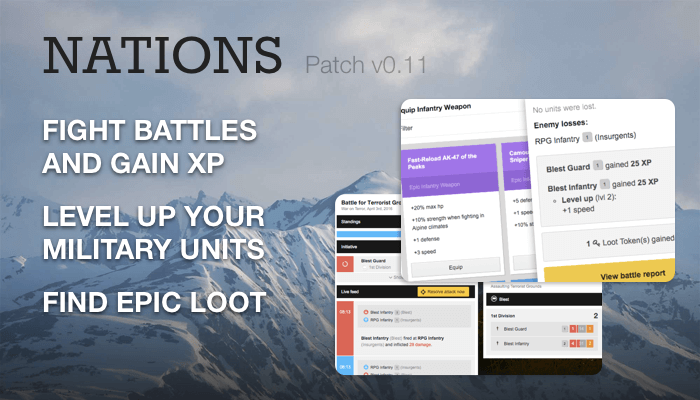 On 4th April a new patch for Nations was released that brings us units leveling and more loot. This update changes overall combat and warfare for the better. Your units can now gain experience and level up while they are fighting in battles. In addition you can now obtain loot crates that can give you algorithmically calculated gear. Gears obtained from loot crates will give players a lot of customization options.


Nations v0.11 patch details


Units will gain experience and eventually level up from winning battles


Winning battles will reward Loot Tokens that can be spent on Loot Crates that contain random loot for your units


A virtually unlimited amount of new and procedurally generated equipment for you to find


New achievements and quests


Screenshots of battle and equipment updates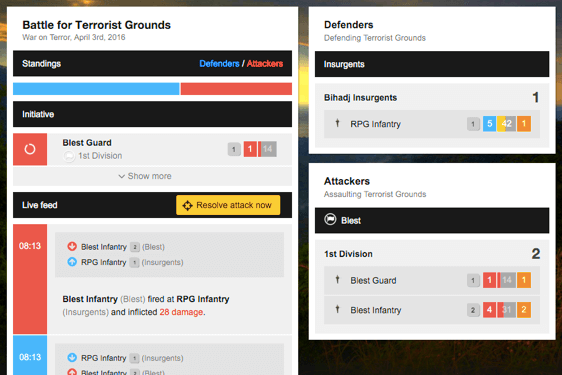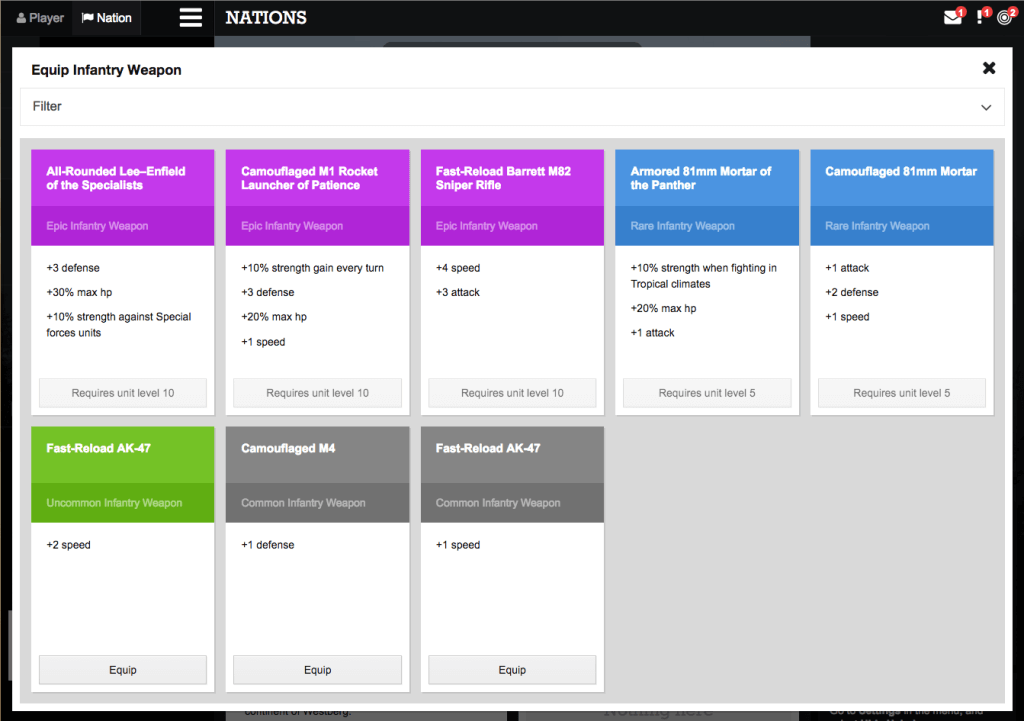 Play Nations
1

comments on

"Nations v0.11 patch brings us new features"
War Clicks
April 18, 2016 at 03:33 pm
Happy to see the it growing and good luck with your game devs!