The future of Roboid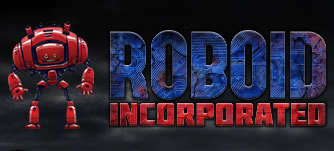 Roboid is currently working on core features and trying hard to increase fanbase without spending a fortune on advertising. There are also regular prizes for top players and since the fanbase is small, the chances of winning are good, hopefully this will motivate more people to join the game. They have also increased the rates of gaining experience. They have also lowered requirements to move on to the next class so you can expect pretty fast and interesting gameplay.


Future plans for Roboid
They are planning on tweaking the system so that it would be possible to own more than one bot. They are also working on Underground mode that players can enjoy after they have completed the Superweight mode. These plans have been discussed for a long time now and we can finally expect some results now.
I would like Roboid to NOT be a round-based game.

-- Roboid's Developer --
Every beginning is difficult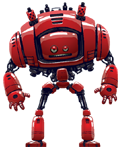 Roboid
is not an old browser game with a large fanbase, in fact its just the opposite. Game is quite fresh and has a very small fanbase. For new players the game used to be quite difficult and slow and many players don't like this and simply looked for another game to play. Since now they have increased the XP rate, the fanbase will probably grow faster. Soon you can also expect more missions to choose from so these are exciting tweaks that will bring more action into the game.
Right now the main problem is the lack of players, there aren't enough players to keep each other busy in-game.
Roboid turns into a round-based game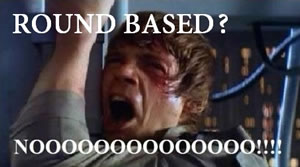 When the game round resets - your experience, items, etc will be reset, but your contributor status is the only exception. Accounts of course are not deleted and each player has an equal chance to win the round. Round system will be changed for few years and then it will be changed back to normal mode where no resets occur and you can play without losing your efforts. Developer will use these few years to implement lots of new missions into the game. This change is huge and lots of players will quit, but this is needed to grow Roboid into a fascinating game as fast as possible.
Play Roboid
2

comments on

"The future of Roboid"
Little Dragon
July 08, 2016 at 09:19 pm
Round based? EWWWW.
SKG
November 04, 2015 at 12:24 am
As the developer of Roboid, it's a bit frustrating that NEWRPG is writing these articles from bits gathered from the forum, news page, twitter etc. Many of these points are speculation by NEWRPG, and not official word by myself.