Vampire game Crimson Moon shut down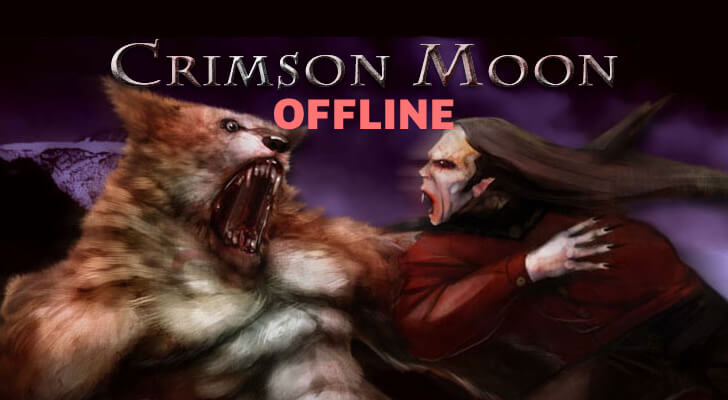 After many years, the well-known vampire and werewolf based game Crimson Moon has been announced Offline. Game was developed by Crimson Productions. They had over 10,000 players in total. Check out the last comments from their review page here.


Last glance at Crimson Moon
Crimson Moon
was a text-based online vampire game where you could choose either to be a vampire or a werewolf. Discover the underworld of the moon and explore unique items and achievements. The game had great community with monthly events and updates. You could create groups and clans and share your experience with other players in a forum. It was quite an addictive game.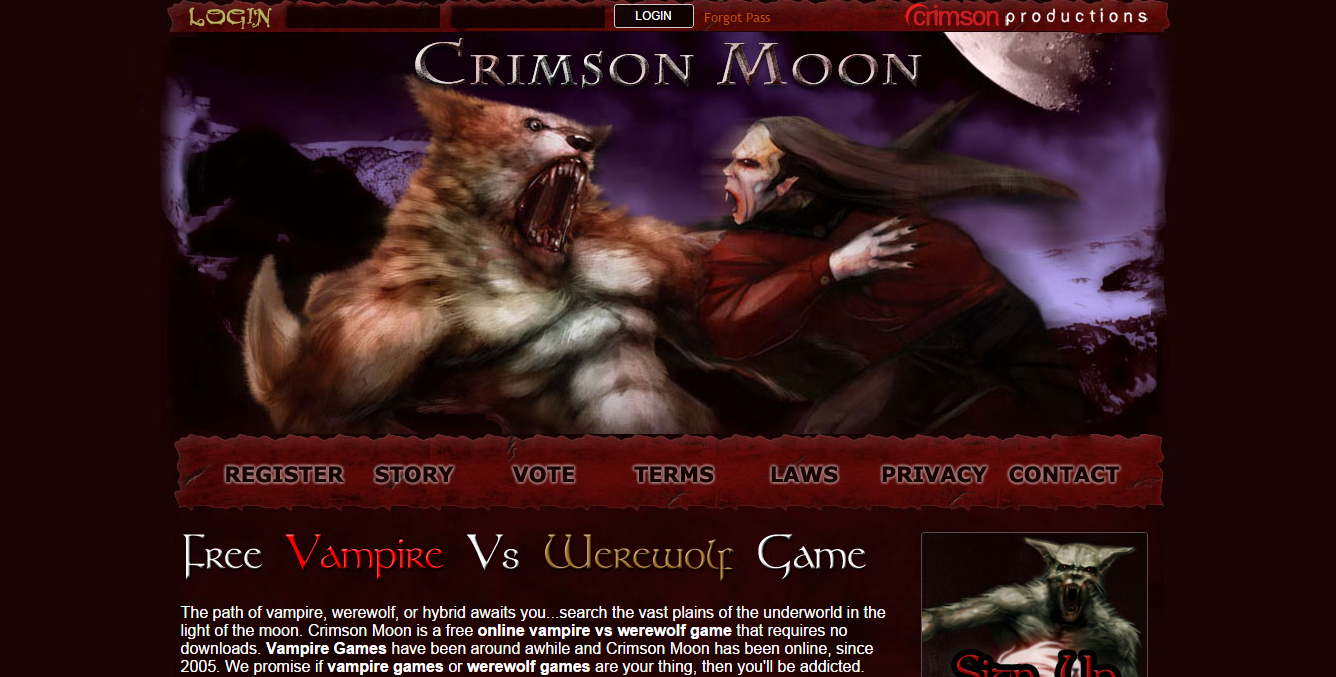 Alternative vampire/werewolf based games
Check out the full list of vampire based browser games from the link below.
All vampire browser games
2

comments on

"Vampire game Crimson Moon shut down"
Marks
July 10, 2019 at 05:31 pm
I really miss this game.
… … … …
Hobbit
March 22, 2019 at 03:11 pm
Just so everyone knows, here's a discord of the group all the people on CM joined before it was shut down. It's not as active as it was (3 or 4 members chatting back and forth regularly) but if you missed out on getting the link or you just want to be a part of the community again, join https://discord.gg/KkA7yTW
Asta
October 27, 2019 at 12:43 pm
yo bro send me an invite Asta#0426