Kings of Kingdoms
(Online since

2022

)
Kings of kingdoms is a fan made adaptation of the Lords of lords of old. The original Lords of lords is 15 years + old and was recently open sourced and no longer runs. I, Admin Corbainius, have updated and upgraded the original game including it's auto scripts. I am also preparing a massive overhaul server for some cool ideas.
You are all welcome to come play even if it's just for the community which is regrowing.
There are many new features to come and enjoy.





(1 votes, average: 5 out of 5)
Rate it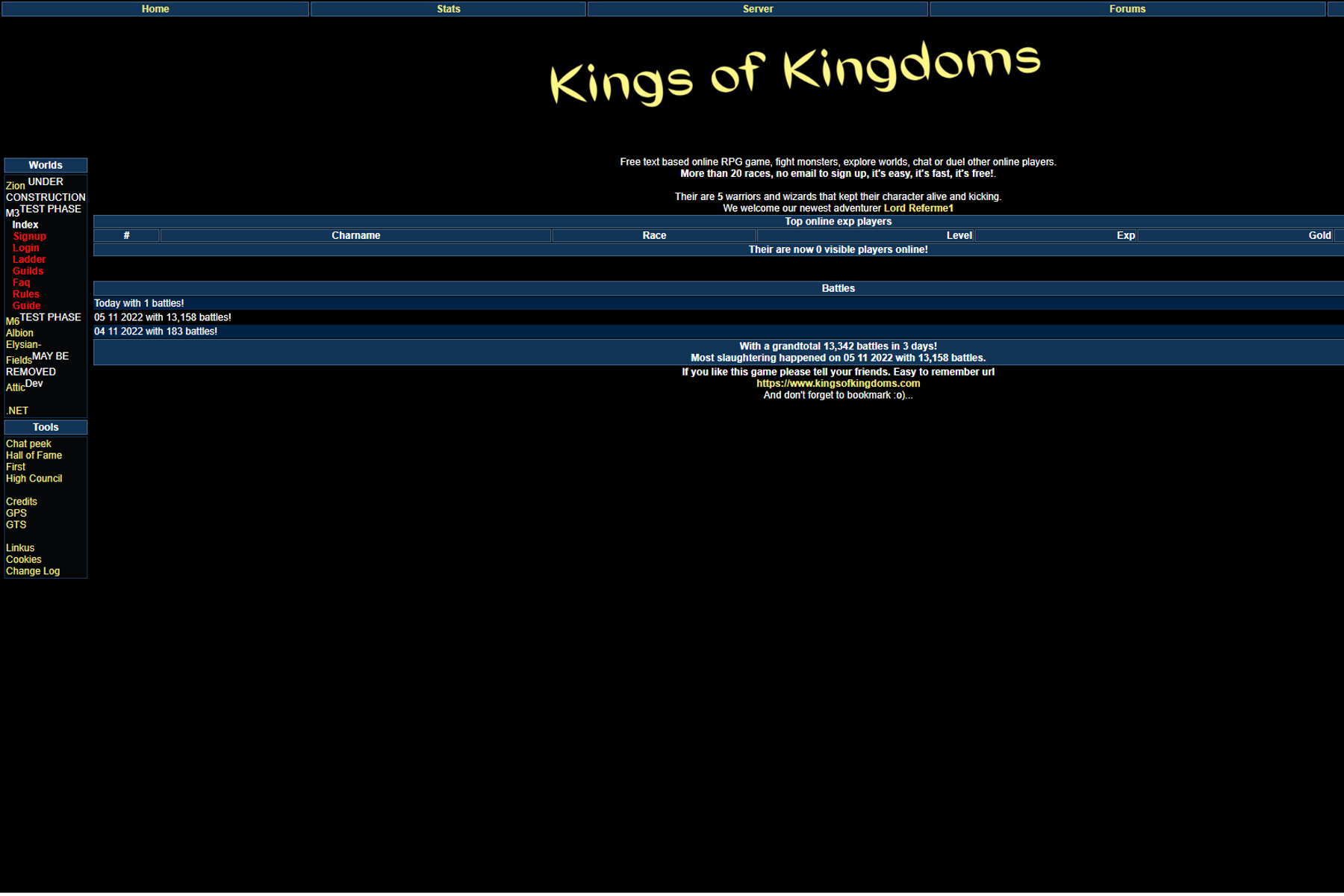 1

comments on

"Kings of Kingdoms"
Admin Corbainius
November 07, 2022 at 04:28 pm
Hello everyone, thanks for checking us out. We look forward to seeing you over at kingsofkingdoms.com and a big thanks to newrpg.com for adding us. Much appreciated.