Five Great Text-based MMORPGs to Play This Month
Are you looking for some fun and exciting text-based massively multiplayer online role-playing games to play this month? If so, here are five of the best you should check out.
Titan Conquest
While people all over the world, from Australia to Denmark, love playing MMORPGs as much as they love playing other popular video game genres and slot games like the deliciously engaging sweet bonanza game, text-based MMORPGs have still not quite caught the imagination of the global gaming market.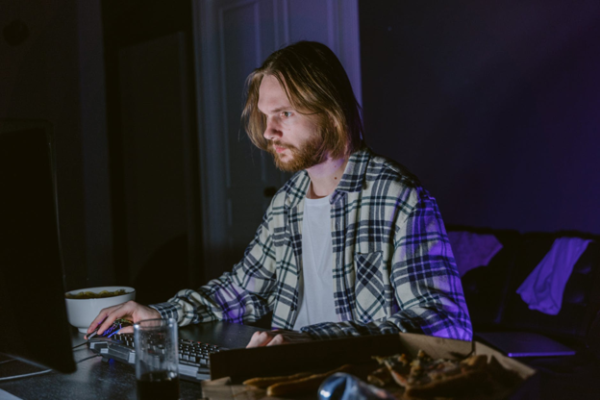 But there are still several great text-based MMORPGs available. One of the newest on the block is Titan Conquest. The story of the free game is set in the year 2378. The gods of Olympus have returned and you must fight for the earth's survival. Heroes scattered across the planet must come together to take on the legions of Titans. Do you have what it takes to ensure the Titans are defeated and the planet is safe? You are sure to have lots of fun finding out playing Titan Conquest.
Urban Dead
Created by British developer Kevan Davis, 2005's Urban Dead is set in a quarantined area of the fictional city of Malton during a zombie outbreak. You can play as a zombie or a survivor, each of which has different abilities and limitations. If you play as a survivor, in one of the three classes of military, civilian, or scientist, you can still be turned into a zombie. But if you are killed and turned into the walking dead, you can be revived with technology to return to the game as a survivor. Interestingly, there are no non-player characters in Urban Dead. Players control all of the zombies and survivors. There is great scope in the game to keep it entertaining no matter what kind of character you play. Urban Dead also proves that text-based zombie games can be just as fun as platform and first-person shooter zombie video games.
eRepublik
The web browser-based game eRepublik was launched back in 2008 by Romanian developers eRepublik Labs, and the game is still going strong years later. The game is set in a mirror world known as the New World where you play as citizens who join in with local and national politics to formulate social and economic policies and initiate wars with your neighbors. Due to eRepublik's huge success, it has spawned several similar games, but the original is still the best. The game is available in thirty different languages.
Torn
The crime-themed text-based MMORPG Torn, which was launched in 2003, is currently the largest text-based video game online. The game's virtual world of Torn City is home to lots of gangs and businesses. Your task is to start at the bottom, as a criminal, business owner, or fighter, and work your way up the ladder to create a new life via earning experience points. You can earn additional points via player-versus-player combat. Over the first five years of Torn's release, the game clocked up more than one million players.
Blood Wars
Undoubtedly one of the best text-based MMORPGs is 2006's Blood Wars, developed by BW Team. In the free-to-play Polish game, players take on the role of vampires who are in a post-nuclear-apocalypse world. The vampires must fight to dominate the only city that has survived. One thing that helps to elevate Blood Wars from other text-based MMORPGs is it contains a total of sixteen playable realms, and with around 200,000 active accounts, you will always have plenty of people around the world to play the game with. Blood Wars is fantastic fun, and it is also available in five different languages: English, Polish, Russian, French, and Turkish. If you have yet to play Blood Wars, you do not know what you are missing.
1

comments on

"Five Great Text-based MMORPGs to Play This Month"
countmontecristo
July 04, 2021 at 07:30 pm
i think that piratequest is the best funnest game i ever played.. its to where i believe i have given over my soul to this game; ii've literally spent thousands of hours playing, sewering in the sewers, leveling my avatar and getting to where i can now defeat some of the highest mobs in the sewers and in the oceans.. its so fun!