Elite Forces in depth
We've had a frank interview with Andy, one of the developers behind Elite Forces. Recently launched, and looking very interesting.
What is Elite Forces?
Elite Forces is a free to play text based mmorpg. This means we don't have any heavy graphics and video requirements. A player would click through the game completing tasks, training their stats and levelling up trying to become the best soldier. We also have a chat feature and mailbox to communicate to other players to create alliances or enemies.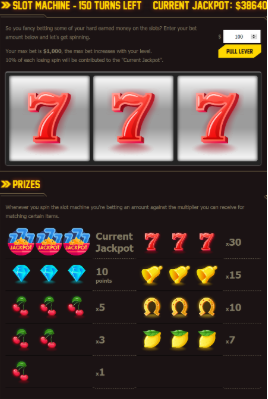 Our most unique feature would have to be building on older features like slots by incorporating a progressive jackpot. Each spin loss gets added into the jackpot and any player can win that jackpot. We also have some limited time events that we have yet to unleash on our players where they can attack and mug admins and be in with a chance to steal an admin only item. Our next event begins on 2nd October 2020 where users are able to attack admins and will become infected, they then have to infect other users by attacking them earning infection points for some excellent prizes.
At the time of writing we have 181 registered players on the game after 17 days of launching. Players communicate to each other via private messages to one another or openly in the game chat. We also have a game discord set up for users to come together and speak more freely whilst also offering a more private area in there for each regiment to strategize and discuss regimental plans or wars with each other and other regiments. We do plan to have this discord linked into the game but are yet to release this.
When did you get the idea for Elite Forces?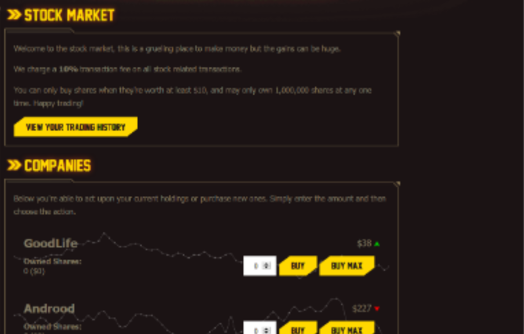 Elite-Forces was a long thought out project initially starting back in early 2019. With the team also working full time jobs and family life to take care of it was always on the back burner. With the current international crisis forcing the UK into a national lockdown this gave us the extra time we needed to dedicate towards the project. Elite-Forces was initially based on GRPG V2, (which one of our developers co-owns along with Adam who also my partner in Elite-Forces). We reached out to Lockdown Gaming about forming a partnership with them and purchased the use of their code. Along with the new code base we also purchased a fantastic new layout from SOSFactory. Everything else just pretty much rolled into place from there.
After the purchase of the new code base and layout we still had a lot of work to do. Each page of the code required changing to suite our theme. The new code was just a base to build upon, so for this we have had to change many aspects to suite the theme and also set us apart from other games currently released. We took around 6 months from code to release on the 1st September 2020.
Our biggest issue encountered when making elite forces was the new code base and getting used to the code and how it was built to be able to create new features and further develop the existing ones.
What is Code Monkey Ventures?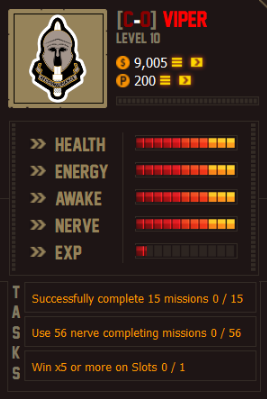 Code Monkey Ventures is a 2-person team initially consisting of myself Andy (Viper) and Adam (Foggy). Along the way we also brought in Bear (Magictallguy) to help with coding and development of features. Foggy and MTG primarily deal with all the development needs on the game and develop all the crazy ideas I come up with our features. All based in the UK we have also brought in a game moderator from Canada to help with the smooth running of the game during our nighttime.
All our development is kept in house for our team to work on. Although our initial purchase of the code base and the layout have been purchased elsewhere and by none other than the best possible people in their respective fields of work.
Who are you?
I am 27, I live in Manchester and a former serving soldier. Recently leaving the army I am currently training to become a Cyber Security Analyst. Development has always been something I wanted to get into since I was around 13 and first started playing online browser games. I played Prison Struggle back in 2007. With the launch of Music Battle back in April it brought back a lot of nostalgic memories and reinvigorated my desire to not only play these games but release one of my own.
I haven't had any significant experience in building games. I had always played around with ready built code engines like McCodes and GRPG but never really released anything for a community to enjoy. Although working with Adam who co owns GRPG and Lockdown Gaming who now own Prison Struggle and Music Battle I believe we have a fantastic future ahead of us.
What is the hardest part of being an admin for Elite Forces?
I would not say it's the hardest part of being an admin but due to our player base predominantly being from the US area I find my nights are longer than they once were. The team developed a lot of admin features to run automatically so we do not have much to worry about unless something is flagged up. But keeping strong player and admin relations has been the fore front of my daily job. We love to give the users a voice and ensure that they are listened too. If they have any suggestions, they would like to see implemented we gather the information from them and try to turn that into a feature for them to enjoy.
Did COVID-19 (Coronavirus) have any impact?
COVID-19 as already mentioned played a massive part in our push for the development and deployment of the game. Due to it giving us more free time at home to commit to the project but also leaving a lot of players at home with time to fill. We wanted to create somewhere to take peoples mind off the current situations of COVID-19 and bring them back into the text based mmorpg gaming mode. The PBBG community appeared to have dwindled away for quite a while and now seems to be making a big come back and were honoured to be a part of that. If we can give anybody a place to ease daily life stresses then we have achieved what we set out to do.
0

comments on

"Elite Forces in depth"